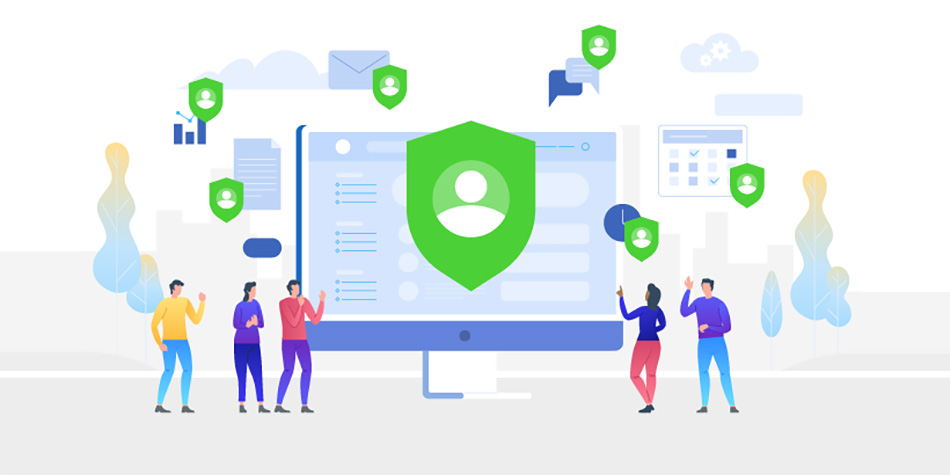 Driving Down the Cost of Ediscovery Part 2
Creating a Litigation Response Plan
Without a clear, strategic litigation readiness and response plan, you run more than the risk of scrambling in a panic to react to a threat. You risk losing evidence in that mad rush, resulting in monetary and evidentiary spoliation sanctions that can cripple your case — and decimate your budget.
Building Your Plan
By developing a strong plan and consistently executing on it, you can dramatically improve your litigation outcomes, while reducing expenses and accelerating resolution timelines. You'll save time and money while lowering your risks and diminishing stress and concern across your entire organization.
In order to avoid costly discovery mistakes and duplicative work, legal teams should play an active role in developing a standard response plan that improves consistency and efficiency while mitigating risks. For example, develop standard protocols for electronically stored information (ESI) and clearly communicate those expectations to your organization on a consistent schedule.
Start by documenting your ESI protocols, including drafting standard stipulations for use in your discovery responses. Consider building standard ediscovery playbooks that articulate your preferred practices for different data types and sources. What triggers a duty to preserve, and how are legal holds triggered and managed throughout the discovery lifecycle? What collection strategies and technologies do you have in place? What repositories or data sources are considered more costly or burdensome, and how can you avoid using them? What are your procedures for kicking off new ediscovery projects, including forming your response team, orienting outside counsel, and establishing case-specific review protocols?
Elevate Your Ediscovery:
Automate your legal hold process with Legal Hold Pro to reduce the time it takes you to issue legal holds, the time it takes custodians to acknowledge their preservation obligations, and the likelihood that critical data will be spoliated.
Building Your Team
Improving how retained counsel responds to litigation often starts by educating in-house counsel on best practices. Corporate teams should focus on providing training on the value of early case assessment and ediscovery strategy planning in every case. Having early discussions with the in-house ediscovery team can improve both the timeliness and efficacy of preservation and collection efforts. Plus, early discussions on discovery strategy, including the use of playbooks and ediscovery metrics, facilitate more effective meet-and-confer negotiations and strategies that can save you money over the course of a matter.
Providing an initial packet at the outset of every ediscovery engagement encourages better planning. Include a written mission statement that articulates how ediscovery software is to be managed to ensure greater consistency across the organization. Routine topics for matter kick-off discussions should include:
an articulation of standard discovery timelines;
use of confidentiality and Rule 502 orders;
a review of ESI protocol templates, collection guides, and best practices;
a discussion of proposed review protocols along with decision trees and coding schemes;
a definition of production specifications;
and general workflows to be followed.
Cybersecurity and privacy concerns should also be incorporated to ensure appropriate controls are in place with any downstream providers and ultimately with requesting parties.
Building Your Data Map
Another common litigation readiness initiative is data mapping — specifically, documenting what you know about the applications, repositories, and retention practices for the data that is routinely subject to investigation or discovery obligations. Data-mapping efforts should always be seen as an ongoing exercise, building upon your institutional knowledge with each engagement and capturing what you learn so you can do better — and save time and money — next time.
You should know which of your data stores are relatively easy to preserve or collect data from and which are more complicated or costly to deal with. Document helpful responses to commonly asked questions, such as what email applications have been used and how data was migrated as those applications evolved over time. Capture the details that are needed to respond to a collection and describe what culling options can be used to reduce the amount of extraneous data.
It is also critical to engage the legal team — and the organization as a whole — in decisions regarding the acquisition or disposition of new applications, figuring out in advance how ESI will be preserved, collected, and produced when required.
Elevate Your Ediscovery:
Build networks within your organization by asking questions. Make a habit of taking an IT team member out to lunch, discussing workflows with your legal operations staff, or employing other strategies that will remind you to interact with other teams in support of the legal department's initiatives.