Manage Your Legal Holds with Ease
Without the right tools, legal hold management can overwhelm a corporate legal team.

Save time and improve custodian compliance with a faster, defensible process

Manual legal holds are inefficient and risky
Relying on spreadsheets and read-email receipts is time-consuming and risky, even for the most diligent legal teams.

On-premises systems are tedious to use and maintain
Outdated legacy systems are notoriously difficult to operate and waste valuable internal IT time to maintain and support.
Legal Hold Pro is a smarter way to manage legal holds

Streamline litigation response
Centralize all legal holds, questionnaires, preservation requests, and reports in one intuitive platform.

Increase custodian compliance rates
Make it easy for custodians to understand, accept, and comply with legal holds with one click from any device, including mobile.

Defensibly preserve data
Rest assured in your defensible legal hold process with comprehensive reporting and complete audit trail of all preservation activities.
Legal Hold Pro has dramatically reduced the time that I spend on the preservation process, while providing us a higher degree of responsiveness and defensibility, when called upon to produce.
Additional Reading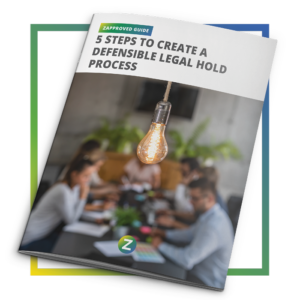 5 Steps to Create a Legal Hold Process
Can you demonstrate exactly when you issued legal holds, who received them, and what became of the different types of evidence in the recipients' custody?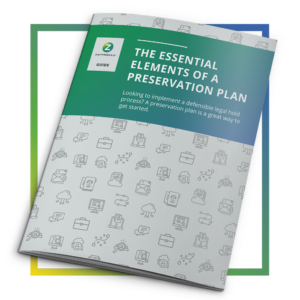 Essential Elements of a Preservation Plan
Looking to implement a defensible legal hold process? A preservation plan is a great way to get started.