Legal Hold Software
Manage Your Legal Holds with Ease
Save time and improve custodian compliance with a faster, defensible process.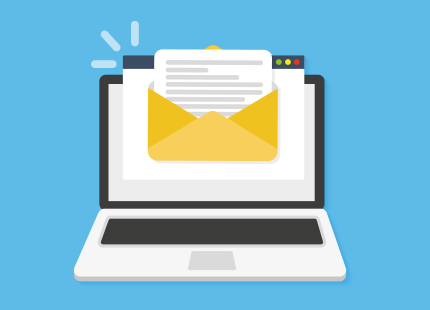 What is the ZDiscovery Legal Hold Software module?
ZDiscovery Hold provides a complete system to effortlessly initiate legal holds, manage custodian communications and compliance, and confidently oversee a defensible preservation process.
Why is ZDiscovery Legal Hold Management important?
Legal holds are the first step in managing the lifecycle of a matter and the foundation from which the rest of ediscovery is built.
ZDiscovery Hold helps legal teams implement and execute a defensible corporate legal hold policy, and is trusted by over 350 corporate legal teams – more than any other legal hold solution.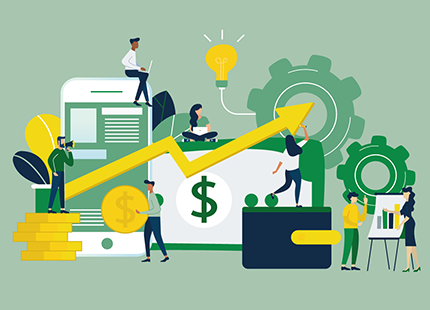 Benefits of ZDiscovery Hold

ZDiscovery Hold helps in-house teams improve compliance and reduce time spent managing legal holds by 70% or more. Designed for the specific ediscovery workflows of corporate legal, it's easy for new users to get up and running in less than one day—and no special certifications needed.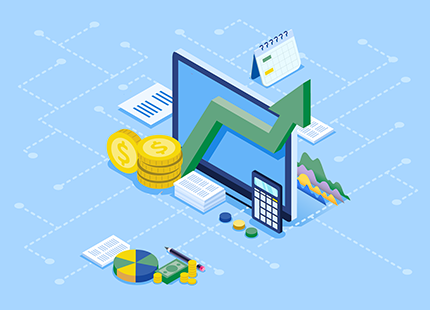 Save Time and Improve Efficiency
Leverage automation, legal hold management tools, and reporting to streamline your preservation process.

Issue hold notifications and questionnaires in minutes
Intuitive displays and powerful built-in reporting provide quick and clear visibility into hold statuses and information
Generate defensible audit trails and reports
Boost Custodian Compliance Rates
Make life easier for you and your legal hold custodians, and improve your compliance rates
Respond to legal holds in a single click
Review and receive legal hold notifications across various devices
Enable automatic reminders and email escalations if desired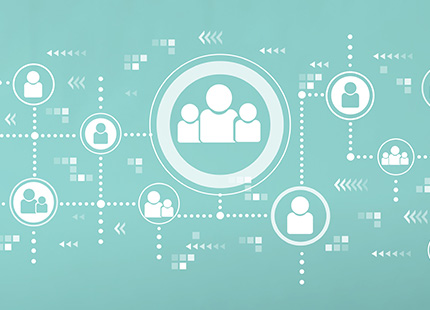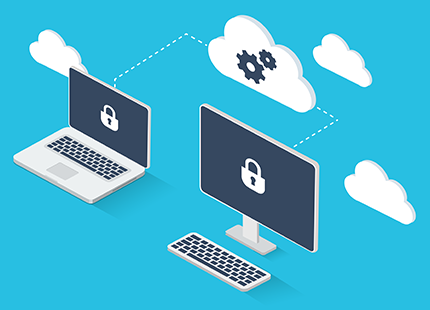 Defensibly Preserve and Release Data
Prevent spoliation and meet your preservation obligations.
Preserve data in Microsoft Office 365 and G Suite with a few simple clicks
Manage preservation holds from one platform without IT or Microsoft 365 Admin support
Easily see what data is preserved for specific matters and custodians
Automatically release held data when a matter is closed
Choosing the Right Legal Hold Software
Buying new ediscovery software for your organization can be a tricky process to navigate, particularly if you're not sure what you're looking for. There are so many considerations to keep in mind, including functionality, ediscovery price, data security, and deployment.
Legal holds are a cornerstone of any corporate legal department and are the foundation from which all the following ediscovery work is based. It's critical to identify which solution is the best fit for your organization.
First and most importantly, look for solutions that are specifically designed for the unique ediscovery needs of corporate legal teams. Here are a few other tips to help you get started.
The first time you are forced to defend your process in a class-action lawsuit rather than defending the case on the merits, you will be paying for your decision not to have the right software in place.
Corporate legal departments need enterprise-level, scalable, defensible litigation hold solutions to be able to automate notifications, track responses, and report out across multiple custodians, matters, and stakeholders. And because legal holds should never exist on an island, any legal software better be able to integrate into all the other enterprise systems a company has already invested in.
Look for cloud-based legal hold software that offers:
Integration with other enterprise systems like Human Resource Information Systems (HRIS), asset tracking, Matter Management Systems (MMS), and data collection systems.
Enterprise-level scalability and flexibility as your company grows.
Automation to reduce time spent managing manual tasks and tracking.
Intuitive UI that is easy to navigate without requiring extensive training.
Built-in reporting for quick and clear visibility.
Robust audit trail for holds and data preservations.
Escalations and reminders to help drive custodian compliance.
Future-proof technology that meets your needs today and 5 years from now.
Customer support from implementation through advanced workflow development and beyond.
Deep expertise migrating legal hold data out of old or existing systems.
Legal hold software should be simple enough for anyone to use with minimal training, so that you can equip your whole team rather than rely on a few experts. A key question to ask when purchasing any legal software is, "Can my team actually use this?" For your new solution to become fully integrated into your ediscovery flow and provide a return on investment for your organization, it needs to be intuitive.
There's one more reason to prioritize ease of use, and it's an important one: your people. Your people are your biggest investment. By giving them tools that are intuitive and simple to use, you make their jobs and lives easier.
It's tough to ask for more budget even in the best of times, and it's only gotten more challenging amid today's uncertainty. Whether you want to replace an outdated legacy system or a manual process, understand how prospective legal hold software will drive efficiency and streamline the legal department's work.
The ROI of ZDiscovery Hold
70% less time spent issuing legal holds
80% less time on tracking and managing legal holds
95% reduction in custodian time to review and acknowledge holds
80% less time to preserve data
75% reduction in time to defend preservation practices
We went from 5-6 hours a week to just minutes to track holds, a 95%+ improvement, and from 2-3 hours a week to 30 minutes or less to make changes to holds, a 75-85% decrease in time.
Cloud-based software is more and more common as businesses are increasingly turning to the cloud to power sales, finance, and other routine-but-critical processes. ZDiscovery's cloud architecture reduces costs, risks, and the burden on IT that come with on-premise installed legal software.
Here are some of the benefits of ZDiscovery Hold's cloud-based legal holds:
Take the load off IT: No more time-consuming servers to configure, maintain, troubleshoot, and monitor.
Lower costs with more flexibility: Eliminate the big upfront investment in equipment and expensive maintenance contracts. Software updates are automatically delivered so the ZDiscovery Hold is always up to date.
Enterprise-level security: ZDiscovery Hold is backed by world-class standards of privacy and data security.
Software that works wherever you are: As long as you can access a browser, work from anywhere with security and collaboration tools built in.
Frequently Asked Questions
Additional Reading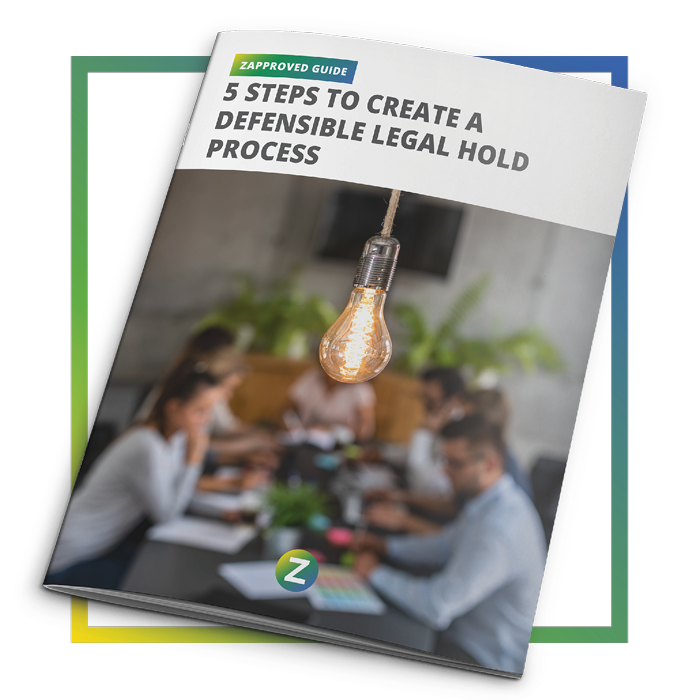 5 Steps to Create a Legal Hold Process
Can you demonstrate exactly when you issued legal holds, who received them, and what became of the different types of evidence in the recipients' custody?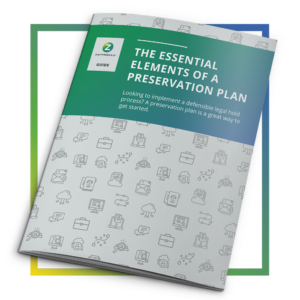 Essential Elements of a Preservation Plan
Looking to implement a defensible legal hold process? A preservation plan is a great way to get started.