LITIGATION HOLD SOFTWARE FOR CORPORATE LEGAL TEAMS
Industry-leading legal hold software
Legal Hold Pro® is the leading legal hold and data preservation software for corporate legal and compliance teams. From one intuitive system, organizations can initiate legal holds, track custodian compliance, preserve data in place and trigger automated data collections.
Streamline your legal hold and preservation process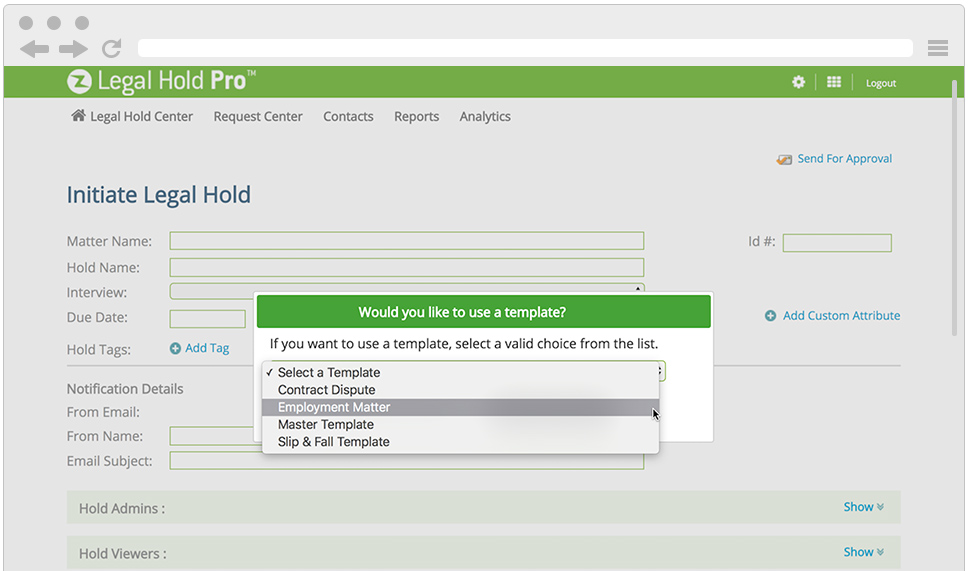 Automate litigation response workflow
Reduce the time and resources required to preserve data during litigation and compliance events.
Initiate litigation holds and custodian questionnaires in minutes.
Allow custodians to quickly respond from any device.
Track custodian compliance and trigger automatic reminders and escalations.
Subscribe to email reports to effortlessly track key metrics.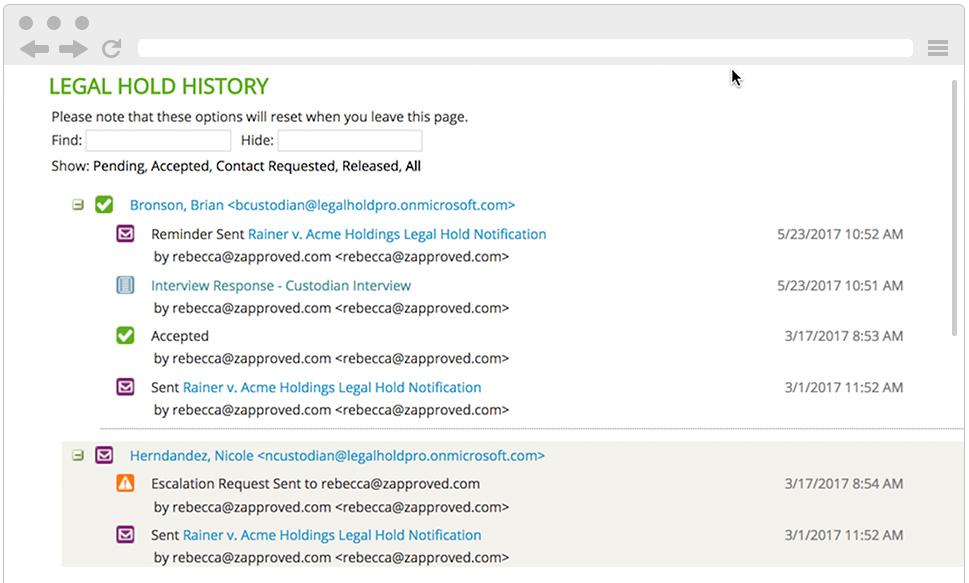 Defensibly preserve and collect data
Be fully confident in the defensibility of your litigation hold and data preservation process and lower risk of data spoliation and sanctions.
Log a complete and defensible audit trail of preservation activity.
Create Microsoft® Office 365® litigation holds automatically.
Apply preservation holds to computer data backed up by Code42.
Trigger automated, forensically-sound data collections, then push to Digital Discovery Pro for processing and review.
Improve collaboration with IT and initiate data collection projects in minutes.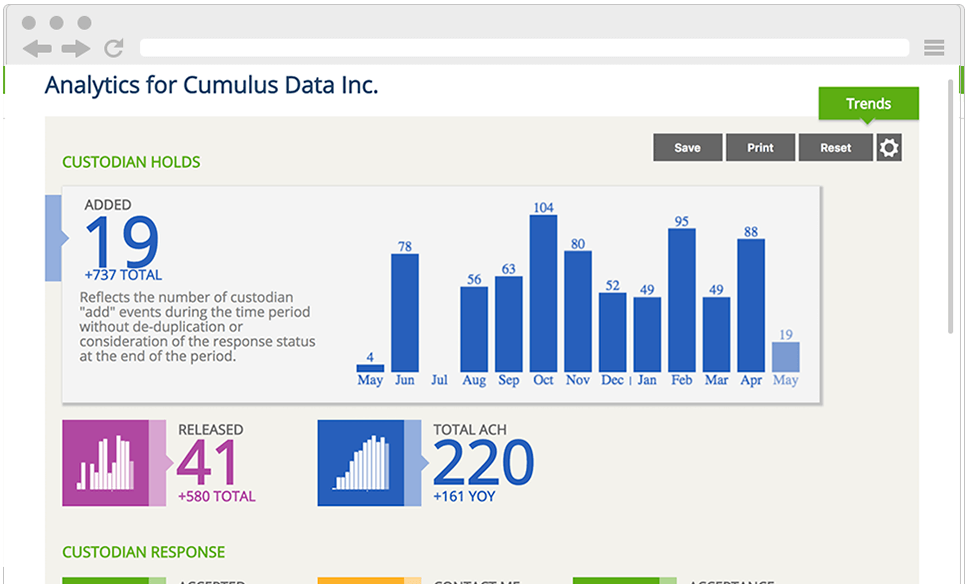 Modernize legal operations
Streamline legal operations and automate low-value tasks to reduce the time and resources required to manage litigation holds and data preservation.
Manage custodians, litigation hold notification templates, surveys and reports from a secure cloud platform.
Integrate with enterprise matter management and HR systems.
Leverage our cloud-native architecture to get up and running quickly.
Safeguard your data with Zapproved's SOC 2® Type 2 certification.
G2 Crowd Reviewers Give Zapproved High Marks








Discover why users love Legal Hold Pro
"The simplicity of the technology makes it easy to describe and defend our processes, report on status and issue holds in a timely manner."
Request a demo
Test drive Legal Hold Pro
"Legal Hold Pro has dramatically reduced the time that I spend on the preservation process, while providing us a higher degree of responsiveness and defensibility, when called upon to produce."