Legal Hold
Pro
®
Automate Your Preservation Process
Improve compliance and reduce time spent managing legal holds by 70% or more.
Designed for the specific ediscovery workflows of corporate legal, it's easy for new users to get up and running in less than a day—and no special certifications needed.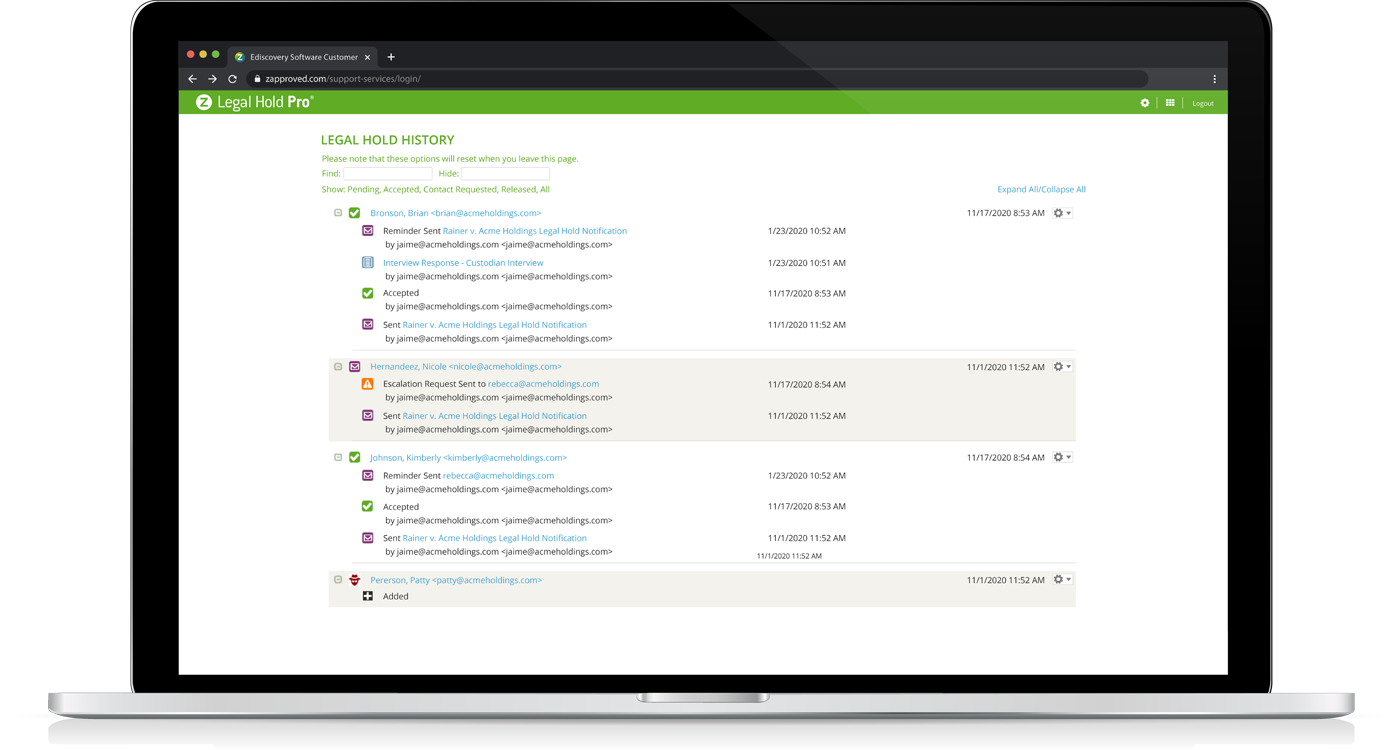 Legal Hold Pro has dramatically reduced the time that I spend on the preservation process, while providing us a higher degree of responsiveness and defensibility, when called upon to produce.
— Brett Tarr, Counsel, Litigation & Ediscovery at Caesars Entertainment

Initiate Legal Holds
Create and send legal hold notifications and custodian questionnaires in minutes
Modify, add recipients, and reissue or release holds with a few simple clicks
Integrate with other enterprise applications like human resource information systems, asset tracking systems, matter management systems, and more
Defensibly Preserve Data
Automatically generate a complete audit trail of all preservation activities
Click to preserve data in Microsoft Office 365 and G Suite via Google Vault™ with the Cloud Preserve module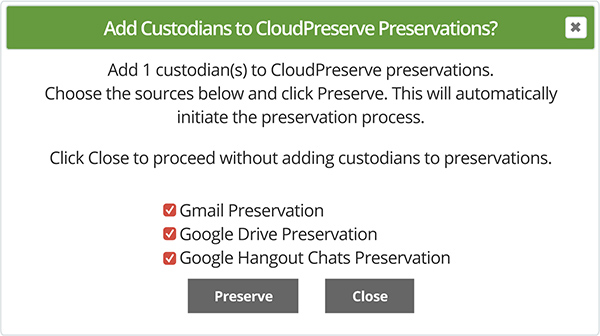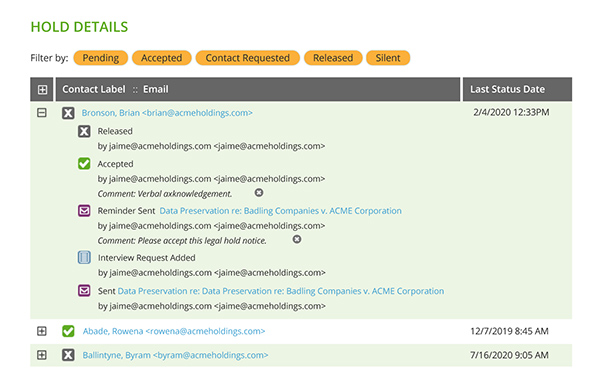 Track Custodian Compliance
Monitor and report on custodian response rates and automatically trigger reminders and escalation emails
Empower custodians to respond to holds from any device, or view a list of their holds at any time via a private portal
Get regular reports on custodian changes, such as employee status, role, name, and department
Click to Collect
Initiate automated collections from Office 365 and cloud sources with the Cloud Collect module
Track collection statuses and critical metrics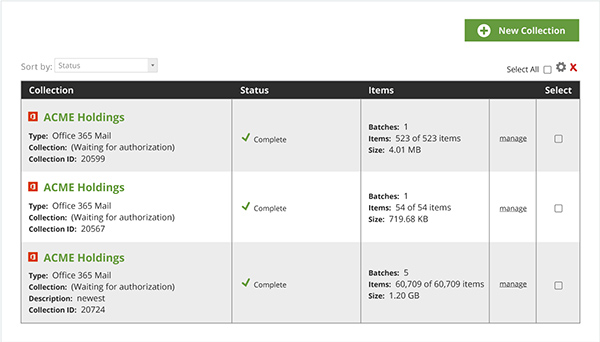 In-House Processing and Review
Digital Discovery Pro gives you processing powered by Nuix and easy-to-use review tools.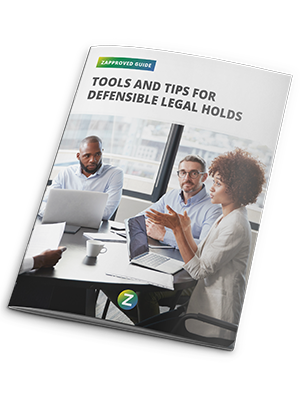 Tools and Tips For Defensible Legal Holds
Learn why legal holds are so critical and, even more importantly, how to execute them well.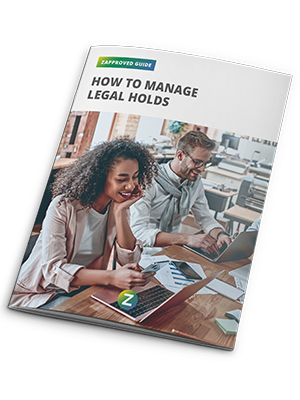 How to Manage Legal Holds
Optimize your legal hold process so it's smooth and defensible, every time.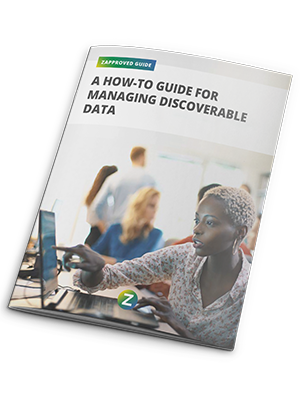 A How-To Guide For Managing Discoverable Data
Explore critical ediscovery considerations in information governance planning.