Information Requests
Respond to Information Requests with Minimal Disruption
When that formal third-party information or regulatory request comes in, you need to be prepared to respond quickly and defensibly.

What are Information Requests?
In-house teams aren't just overseeing legal work that is generated from inside the organization, they are frequently handling information requests from external parties. These requests come in many forms but are an avenue for external parties to seek information in a company's possession relevant to a third-party matter, investigation, etc.
While a useful tool for third parties, information requests can be disruptive, time-consuming, and stressful for corporate legal teams due to their tight response timelines and parameters.
Each industry works a little differently, but here are common types of third-party requests:
Regulatory Requests or Investigations
Corporations are already subject to oversight by a veritable alphabet soup of regulators, from the U.S. Securities and Exchange Commission (SEC) and the Commodity Futures Trading Commission (CFTC) to the Equal Employment Opportunity Commission (EEOC) and state attorneys general.
These regulatory authorities could, at any time, suspect that someone at your organization has violated a regulation or committed wrongdoing. Initial inquiries range from an informal phone call seeking limited information to a full-blown regulatory investigation with subpoenas demanding answers.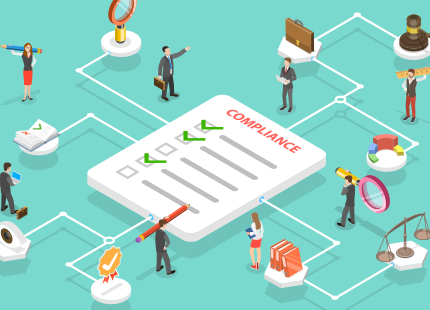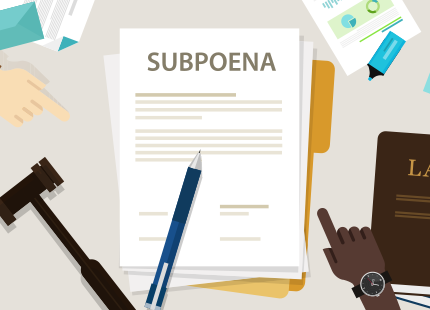 Third-Party Subpoenas
Many types of businesses hold information that could be relevant or even critical to civil litigation between external parties. Subpoenas are court orders that allow third parties to request evidence from individuals or organizations who aren't otherwise involved in the case. For example, a financial institution may receive a subpoena request from a litigant involved in a divorce proceeding.
FOIA Requests
The Freedom of Information Act (FOIA) is used to request full or partial disclosure of previously unreleased information and documents controlled by the United States government (not individuals or businesses) upon request. Similar to the information requests faced by in-house legal teams, FOIA requests are subject to equally strict response obligations.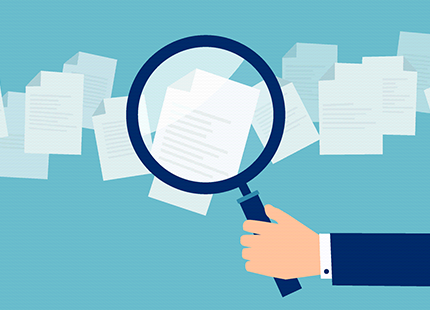 Why Are Information Requests Important?
Information Requests Are Disruptive To Business Operations
Information requests can cause massive disruption and teams are often forced to bump other critical work in order to comply with the request. Yet, typically, the responding party has little or no stake in the case or outcome. It's important to respond quickly so that the team can return to higher-value activities for the business.
Deadlines Are Short and The Stakes Are High
Failure to respond within the given timeline can lead to severe consequences, including fines, litigation, and reputational damage. For example, under Rule 34(b)(2), parties have 14 days to object and 30 days to respond to a subpoena.
Tight timelines — often so restrictive that they're frankly impossible to satisfy — are the norm. And it goes without saying that the consequences of non-compliance are severe, as are the consequences of a finding of misconduct. You could be at risk of fines, criminal charges, litigation, and reputational damage.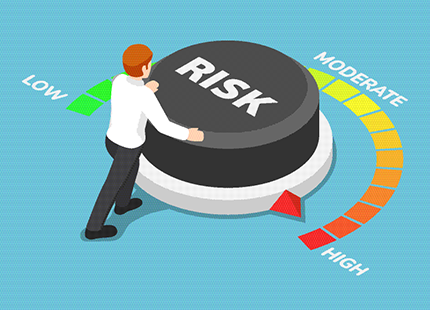 ZDiscovery for Information Requests

When you get that information request phone call or that formal demand, you need to be prepared to respond quickly and defensibly. Fortunately, if you already have ediscovery software for your litigation response, you are well-positioned to respond equally well to a third-party request. ZDiscovery has you covered from legal holds through data processing, review, and production!
Create and send legal hold notifications and custodian questionnaires in minutes.
Apply and remove in-place holds in Microsoft 365 and Google Vault.
Generate defensible audit trails and reports.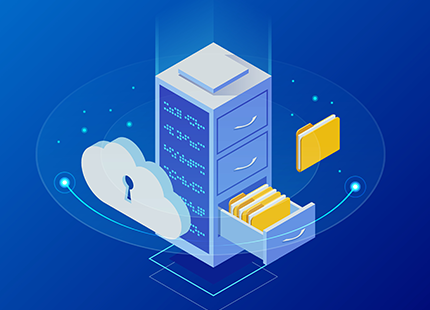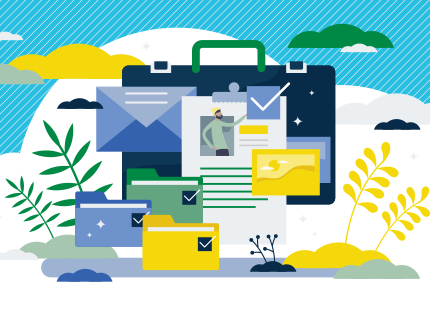 Collect Potentially Relevant Information
Click to collect via our integration with O365.
Issue an Action Request for other sources.
Process, Cull, and Review
Upload data and gain immediate access to files for review.
Automatically deNIST and de-duplicate files to reduce data volumes.
Apply targeted keyword searches, filters, and search term hit reports to quickly review and find relevant documents.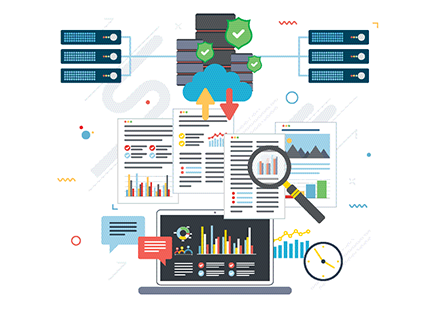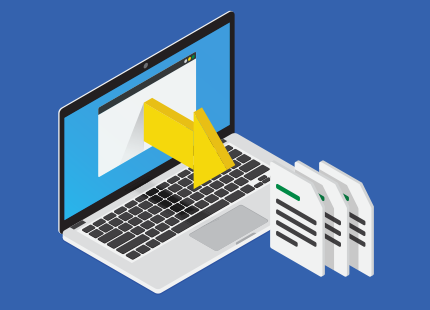 Produce Only What's Required
Export documents in native, TIFF, and PDF formats.
Export load files in multiple formats with configurable metadata columns.
Apply and customize Bates stamps and other endorsements.
Export with redactions in place, and exclude privileged documents.
Having an automated process saves us hundreds of thousands of dollars in employee time and reduced risk.
Choosing the Right Ediscovery Software for Information Requests
Software Must-Haves for Information Requests
Having the right ediscovery software enables you and your team to respond quickly and effectively to information requests, saving your time and sanity. But how do you know what to look for in an ediscovery tool?
Including automatic de-duplication and OCR (Optical Character Recognition) capabilities.
General effective processing includes the accurate labeling of duplicates, NIST files (files that are not reviewable), and exceptions. This calls out the documents that reviewers don't need to waste time reviewing since they do not hold any usable data.
Automatic de-duplication of documents significantly cuts down on the amount of data that requires review.
Specific instructions vary per information request. Some include explicit data parameters while others can be vague in the description of data that has been requested. Look for:
Various options for searching and faceting through data, including ability to filter data by custodian, date range, document type, keyword(s), metadata fields (including sender/recipient, email domain, etc).
Email threading and document families (keeping emails and attachments together).
Your tool should enable you to easily comply with the production instructions given in information requests.
Basic configuration options should include: load file generation, native and extracted text, PDF/TIFF imaging, bates numbering and customizable endorsements, ability to automatically exclude privileged documents, and privilege logs.
Additional Reading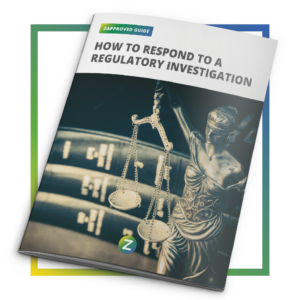 How to Respond to a Regulatory Investigation
If you're prepared to respond to the threat of litigation through a robust ediscovery practice, you'll be well-positioned to respond to a regulatory inquiry. This 7-step guide to regulatory response can help.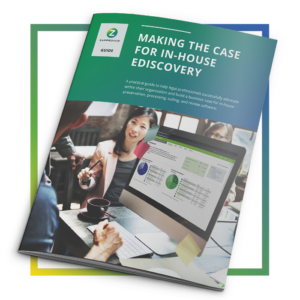 Making the Case for In-House Ediscovery
A practical guide to help legal professionals successfully advocate within their organization and build a business case for in-house preservation, processing, culling, and review software.