Respond to Information Requests with Minimal Disruption
When that formal third-party information or regulatory request comes in, you need to be prepared to respond quickly and defensibly.

Use ZDiscovery Review to quickly respond to subpoena, regulatory, and public information requests

Information requests are disruptive to business operations
Information requests can cause massive disruption and teams are often forced to bump other critical work in order to comply with the request.

Deadlines are short and the stakes are high
Failure to respond within the given timeline can lead to severe consequences, including fines, litigation, and reputational damage.
Respond quickly to information requests with ZDiscovery Review

Minimize business disruption
Quickly find and produce the relevant information, then save it in a data repository for potential future requests.

Protect sensitive company and employee data
Easily redact sensitive data and protect your most sensitive content with Zapproved's ironclad data security practices.

Enjoy unrivaled customer support
Enjoying ongoing support from our Customer Success team and tap into our expansive community to connect with your ediscovery peers.
Having an automated process saves us hundreds of thousands of dollars in employee time and reduced risk.
Additional Reading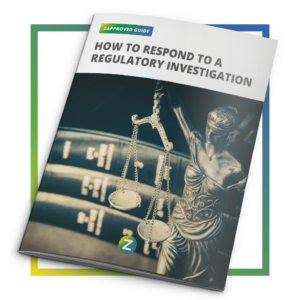 How To Respond To A Regulatory Investigation
A Seven-Step Guide to Regulatory Response.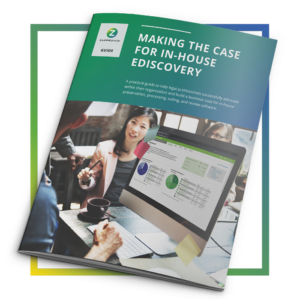 Making the Case for In-House Ediscovery
How to successfully advocate within your organization and build a business case for in-house preservation, processing, culling, and review.