Easily Process Your Data In-House with ZDiscovery Review, powered by Nuix
Legal teams are under pressure to cut ediscovery costs at the same time data volumes are increasing. In-house processing instantly reduces outside spend.

Process hundreds of file types, including EnCase, FTK, and spanned EnCase files, and instantly reduce data volumes

Outsourced data processing is expensive
With rapidly expanding data volumes and external processing fees that can reach $80 per gigabyte, processing costs can escalate quickly.

Relying on vendor timelines is stressful
Outsourced processing simply takes longer, and waiting for the data puts a greater burden on the legal team to meet critical internal deadlines.
ZDiscovery Review leverages Nuix to give corporate legal teams the power to process data.

Eliminate outsourced processing fees
Leverage the power of Nuix's gold-standard engine to easily process data in-house using ZDiscovery Review's simple drag-and-drop ingestion portal.

Instantly reduce data volumes
Upon ingestion, your data sets are automatically deduplicated and deNISTed.

Faster processing, shorter timelines
Nuix's parallel processing technology brings quick processing speeds to in-house teams and helps expedite projects.
We were able to reduce the volume of data sent out in a recent case by 500 GB, saving over $30,000.
Additional Reading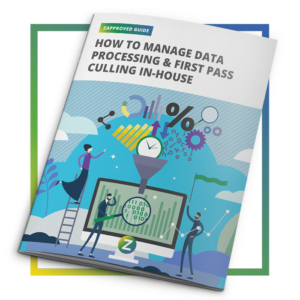 How to Manage Data Processing and First Pass Culling In-House
4 Ways to Slash Ediscovery Spending.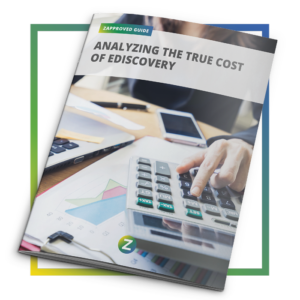 Analyzing the True Cost of Ediscovery
This guide is filled with helpful tips for improving efficiency and understanding your true cost of ediscovery.