Ediscovery Command Central for Corporate Legal
Easy-to-use, easy-to-learn software to manage litigation response from preservations through processing and review
See a Demo
ZDiscovery Suite
The ZDiscovery suite brings together Legal Hold Pro's intuitive legal hold automation with Digital Discovery Pro's processing and review tools to enable corporate legal teams to operate more efficiently, cost-effectively, and confidently – but with the built-in flexibility to bring in outside counsel for high risk and highly complex cases.
Cloud-based ediscovery software backed by ironclad security and unrivaled customer support.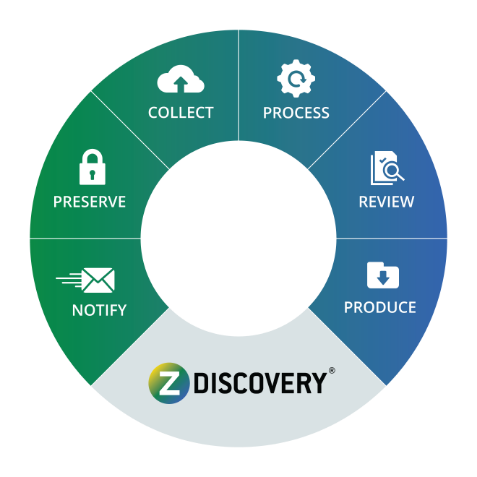 Common-Sense Legal Hold Management
Automate repetitive tasks required to send and monitor litigation holds to improve compliance and reduce time spent issuing and managing legal holds by 70%.
Defensible Preservations
Our direct integrations let you easily apply and remove legal holds in Microsoft Office 365 and Google Vault.
Collect Data With Ease
Click to collect via our integration with O365, or issue an Action Request for other sources.
Fast Processing and Simple Review
Quick processing for many file types powered by Nuix, and easy-to-use review tools help you bring more ediscovery in-house and better focus outside spend by 50% or more

The ease of use, reporting, and customer service are second to none.
— Anthony Landrosh, Data Integrity Supervisor, Winston & Strawn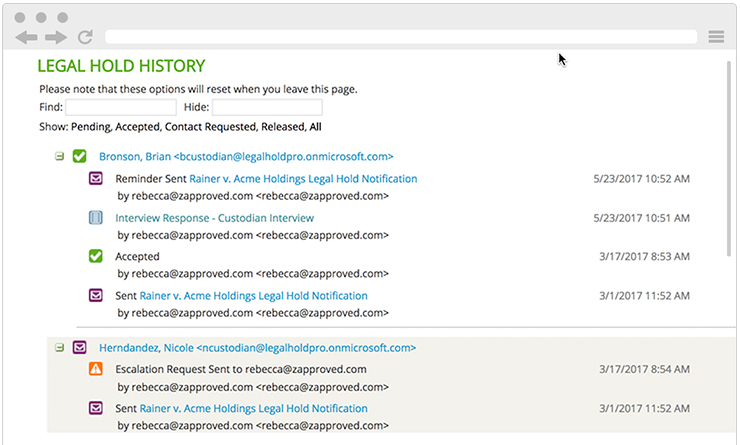 Transform your legal hold management into a well-oiled machine
Enterprise-class software that provides a complete system to effortlessly initiate legal holds, manage custodian communications and compliance, and confidently oversee a defensible preservation process.

Legal Hold Pro is really easy to use, it saves our legal team time, reduces risk associated with litigation and regulatory response, and ultimately saves us money.
— Todd Westersund, Director, ASM International

Lightning fast processing and easy-to-use review
Process, cull, and review data for internal investigations, litigation, subpoena responses, and compliance matters, or reduce data volumes before sending to outside counsel, saving you time and money.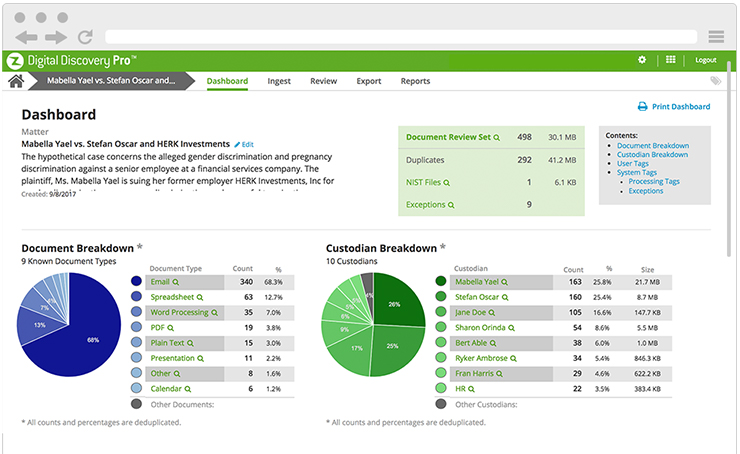 A key benefit of using Digital Discovery Pro for us is that we can do a first-pass cull of the data before sending it to outside counsel, resulting in 50-75% cost reduction.
— General Council, Enterprise Software Company, Bay Area

Enterprise-Class Security
Rest assured with Zapproved's security industry best practices and SOC 2® Type 2 certification, which provides third-party validation of our data security protections.

Unrivaled Support
Our industry-recognized Customer Success teams offer the expertise, education, and resources that keep our customers ridiculously successful

Future-Proof
The ZDiscovery suite is built to meet the needs of an increasingly complex technology landscape today, tomorrow, and beyond.