You and Zapproved — Growing Together
We are a community of scrappy innovators.
We started on a red couch in 2008 and have persevered through a recession to rise into a market leader and recognized innovator. Our technology is critical to building a better justice system, while our commitment is to grow a more just and equitable society.
We believe in hungry, humble, smart, and kind.
Those who succeed at Zapproved are "humble, hungry, and smart" as described by best-selling author Patrick Lencioni:
Humble, being little ego; focusing more on their teammates than on themselves.
Hungry, meaning they have a strong work ethic, are determined to get things done, and contribute any way they can.
Smart, meaning not intellectually smart but inner personally smart. They understand the dynamics of a group of people and how to say and do things and have a positive outcome on those around them.
We also added one of our own to Lencioni's list that's important to our culture. Kindness. We expect a respectful culture where everyone can have a voice and flourish. This is how we conduct our business and conduct ourselves.
We believe in the whole person.
Work is but one part of a person's life. It is important for that component to be enriching and rewarding, but it is also necessary to find ways to grow and learn beyond the job requirements. We provide for opportunities to enrich ourselves by experiencing learning and cultural experiences, and providing the freedom to address other areas to enrich ourselves and those around us.
We believe in transparency.
Zapproved culture centers on accountability. We share information (within the bounds of confidentiality and respect, of course) across the entire organization about what is happening in the company. In our weekly Monday lunch, we provide regular updates on progress and problems because we are all "owners" and want to engage everyone on helping us succeed.
We believe in creating opportunity.
One of the reasons growth tech companies attract the "best and brightest" is because they are engines of personal growth. We have had countless Zapprovians enter the company and experience a positive transformation to expand their belief in their own ability. Furthermore, our Zapproved Incentive Program creates a mechanism for team members to financially benefit from the company's ongoing success.
We believe in building a better justice system.
While working in "legal software" may at first not sound exciting, it is endlessly interesting and important. Our society and economy rely on a functioning civil justice system. We are helping the system adapt to the new Digital Age by providing a platform that unburdens our court system and ultimately provides for more just outcomes. Plus we have the distinct privilege to work directly with very smart and committed customers.
We believe our Zapproved community can advance an equitable society.
Zapproved's leadership extends to making a positive impact in our community where we want our organization to be a force for good. We work to create a more equitable society by supporting causes such as:
Hon. Shira Scheindlin presenting at the 2018 Corporate Ediscovery Hero Awards, New York City, January 2018.
We believe in innovation through rapid iteration.
Zapproved embraces taking risks while also failing fast. When we started we embraced Agile and it still drives our process today which is iterative, collaborative, and driven by customer feedback. Our team is encouraged to try new ideas and advance them if they work and abandon them if they aren't. In this way we have developed a platform that has been referred to by a leading industry analyst as "the Apple of ediscovery."
We believe in accountability.
All too often workplaces are filled with entertainment yet micromanaged. We appreciate doing great work and trusting team members to make good decisions about prioritizing and being accountable. However, we offer flexibility to our team to make personal choices about what works best for each of us. For example, we have a flexible approach to taking time off: As long as you're covered and you've communicated with your team, take what you need.
Zapproved marches in 2018 Portland Pride Parade, June 2018.
We believe in including everyone.
Our focus internally is to create an inclusive, equitable, and diverse workplace. We invest in hiring and developing talent from communities that are under-represented in tech. Each month we have a lunchtime discussion focusing on diversity, equity, and inclusion which serves to educate and provide a forum for discussion, often inviting nationally recognized experts to share their insights. Zapproved participates in efforts to enhance broader representation by publishing statistics about our employee population. In our workspace, we have incorporated gender-inclusive restrooms into our office. Finally, we recruit from training programs in order to offer an entry point for candidates that may have taken a non-traditional career path.
We believe in ridiculously happy customers.
From the start, we work tirelessly to ensure that our customers are having a great experience. We retain 99 percent of our customers year after year which is world class and a key to our success. While we may not be able to fulfill every request, we do commit to communicating transparently so they have accurate expectations.
Zapproved is a rarity in tech (and business overall) with a majority of our board being women and people of color
We are a SaaS pioneer and have developed our cutting edge architecture with AWS's help having being selected as an Advanced Technology Partner.
We have an amazing roster of clients, including one out of every four Fortune 100s.
Our idea of group fun tends to be around book clubs.
Medical - 2 plans
We cover 100% of the employee premium and 50% of the dependent for the base plan with coverage through Cigna. A buy-up option is also available.
Commuter Benefits
Set aside pre-tax dollars to pay for eligible transit and parking expenses. Annual TriMet passes available at a reduced cost.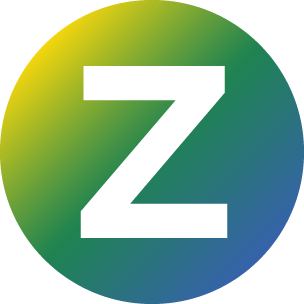 Zapproved Incentive Program
We offer a company milestone incentive program tied to long-term growth targets.
Paid Time Off
A "Take What You Need" (TWYN) approach to time off to be used for sick, personal, or vacation.
Parental Leave
Offered to both parents and same-sex partners, including both foster and adoptive parents.
Life & Disability
Employer-paid life and disability plans. Opportunities to purchase supplemental life insurance as well.
Vision
We cover 100% of the employee premium and 50% of the dependent with coverage through Cigna.
Dental
We cover 100% of the employee premium and 50% of the dependent with coverage through Cigna.
401K
Employer Match 100% for the first 3%, 50% for the next 2%.
Health Savings Account
A pre-tax investment savings account for qualified expenses.
Flexible Savings Account
Set aside pre-tax dollars for medical and dependent care expenses.
Gym Membership
We waive the enrollment fee for membership with LA Fitness.
Domestic Partners
Coverage for all partners regardless of gender.
Flexible work environment
Opportunity to work off-site periodically.
"The company culture creates a welcome space for growth and success and my peers ensure that each day is an enjoyable one. I am so happy to have found a community of colleagues who are passionate about their work, and strive for success as a team."
Why Zapproved
Beyond our benefits package, following are some additional ideas that will help inform you about working with us.
Employee Learning & Development
We believe in hiring talented and driven people into every level of our organization, and offer training, development, and career paths to help them get where they want to go. Zapprovians attend industry-leading conferences, sponsor and coordinate relevant meet-ups and events, and provide subject matter expertise for leading blogs, webinars and more.
Portland HQ
Portland's growing 'Silicon Forest' is a phenomenal place to both work and live. Located between the dramatic Cascade Mountain range and Oregon Coast, we enjoy a world class arts, food, and sports scene, and a reasonable cost of living. Organizations like Prosper Portland and the Technology Association of Oregon are fostering collaboration and innovation in the tech community, and offer great resources for folks considering a relocation.
Vista Equity Partners
Zapproved was honored in May 2017 to be the first portfolio company in Vista Equity Partners' Endeavor Fund which focuses on high-growth B2B software companies like ours. Vista's tried-and-true playbook for software leaders has resulted in an enviable track record as Forbes magazine recently reported:
Vista has become America's fastest-growing private equity firm, managing $31 billion across a range of buyout, credit and hedge funds. [Co-founder Robert] Smith is putting all that money to work at a breakneck pace, with 204 software acquisitions since 2010, more than any tech company or financial firm in the world….Taken together, Vista's portfolio, with 55,000 employees and more than $15 billion in revenue, ranks as the fourth-largest enterprise software company in the world. (
Forbes, March 2018
)
Zapproved's partnership is helping the company scale and invites us into a strong network of portfolio companies which we can tap for guidance on operational excellence.
Award Winning Workplace
Come work with the best! Zapproved has earned company and industry recognition in a variety of spaces, including:
The 2016 and 2017 Deloitte Technology Fast 500TM lists ranked Zapproved as one of the fastest growing companies in North America
The National Law Journal Best of 2018 survey lists Legal Hold Pro as one of the top Legal Hold Solutions
"SaaS companies by nature are constantly improving their software by releasing new, and requested, features and technology to its users. The progressive and agile nature of our business model is reflected in our culture. Status quo is not a word ever used by Zapprovians."
"At Zapproved we actually live up to and hold each other accountable for exemplifying our values."
"In the past four years I have grown with Zapproved. I have taken on more challenging roles that have led me to my current position where I can follow a passion that I have for the human work experience."
Zapproved is proud to employ a diverse workforce, and committed to providing equal employment opportunities (EEO) to all employees and applicants. Qualified applicants will receive consideration without regard to race, color, religion, sex, national origin, age, sexual orientation, gender identity, gender expression, veteran status, disability, or any other protected status.
I've been fortunate enough to have had the opportunity to work in several different departments while being at Zapproved. This has helped me to find what I am passionate about by providing me with the flexibility to try something new almost every year. Since 2014, I've been promoted three times and in 2017 I was recognized as a top performing Enterprise Account Executive (in my first year in the role).
"I love my job because everyday I get to be part of a team that cares about me as a person and about my professional growth. I am not limited to what my position defines and am trusted to take on new challenges that overlap other positions."