Conducting Fast, Defensible Internal Investigations
Internal investigations can be daunting for any legal team. The matters are often highly sensitive, time is critical, and there is no room for error.

Streamline investigations with ediscovery tools to quickly uncover the facts

Manual investigations are risky and take too long
Investigations must be quickly initiated and promptly completed. Manual investigations simply take too long and are prone to error.

Outsourced investigations are expensive
With outsourced fees that can reach $80 per gigabyte of data, the cost of an outsourced investigation can quickly become overwhelming.
Quickly conduct internal investigations with ZDiscovery Review

Uncover the facts, faster
Quickly process data, then use intuitive search filters to uncover essential facts to make faster, more informed decisions about how to proceed.

Reduce risk with a defensible process
Reduce risk by equipping your team with tools to conduct internal investigations in an efficient and defensible manner.

Keep sensitive data private and secure
Protect your most sensitive data with Zapproved's ironclad data security practices.
It used to take us one or two weeks to review all of our documents. Now it takes us an average of one to two days.
Additional Reading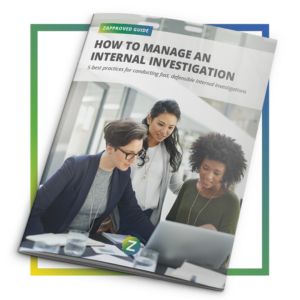 How To Manage An Internal Investigation
5 best practices for conducting fast, defensible internal investigations.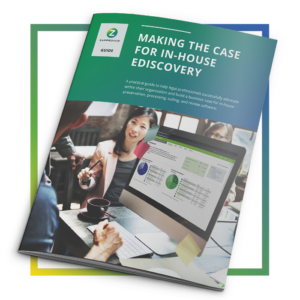 Making the Case for In-House Ediscovery
How to successfully advocate within your organization and build a business case for in-house preservation, processing, culling, and review.