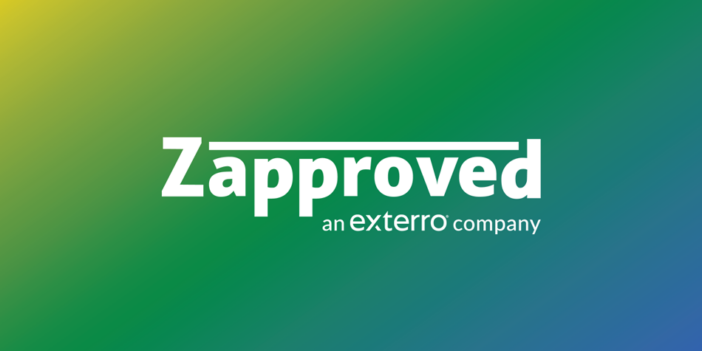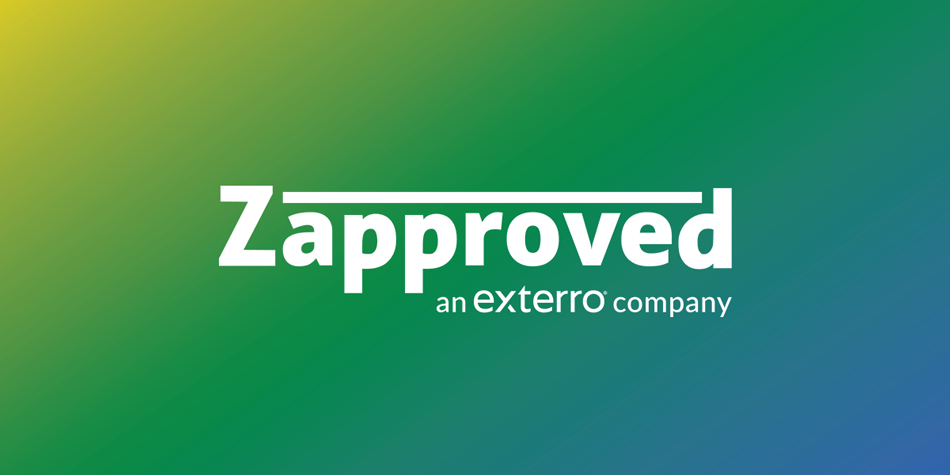 Legal GRC Platform Exterro Announces Acquisition Of E-Discovery Provider Zapproved
Combination of Zapproved's Industry-Leading Customer Service and Exterro's Award-Winning Legal GRC Platform Will Enable Organizations to Better Manage the Complex Interconnections of E-discovery, Privacy, Legal Operations, Digital Investigations, Cybersecurity Response, and Information Governance.
PORTLAND, Oregon – Jan. 19, 2023 – Exterro, a leading provider of Legal Governance, Risk and Compliance (GRC) software, has acquired Zapproved, a provider of e-discovery software known for its strong customer outcomes. This acquisition is the latest step in furthering Exterro's vision to empower customers to proactively and defensibly manage their legal governance, risk and compliance obligations. Financial terms of the transaction were not disclosed.
Today, Exterro offers a comprehensive solution on a single unified platform that addresses all phases of the e-discovery and forensic investigative process. Converging market forces in privacy, digital forensics & incident response, including e-discovery have created a need for a comprehensive and unified solution that can identify, understand and manage data in a contextual manner within a consistent, defensible process that meticulously ensures and maintains data integrity. Modern enterprises must address critical business challenges within these disciplines as quickly and cost effectively as possible, which is one of the driving forces behind Exterro's acquisition of Zapproved.
"I have known Monica Enand, President & CEO of Zapproved, since the early days of both of our companies' origins in Portland, Oregon. Since inception, we have shared a common vision for providing market-leading software and support for our clients and partners, and the combination of Exterro and Zapproved will continue that vision by delivering enhanced value to our constituents," said Bobby Balachandran, CEO & President of Exterro.
"Zapproved's mission has always been to make our customers ridiculously successful," said Monica Enand, President & CEO, Zapproved. "We are confident that combining Exterro's innovation engine with Zapproved's world-class customer experience brings the best of the industry together in one powerful and easy to use solution that comprehensively addresses the critical business challenges facing our customers today."
About Exterro, Inc.
Exterro empowers legal teams to proactively and defensibly manage their Legal Governance, Risk and Compliance (Legal GRC) requirements. Our Legal GRC software is the only comprehensive platform that automates the complex interconnections of privacy, legal operations, digital investigations, cybersecurity response, compliance, and information governance. Thousands of legal teams around the world in corporations, law firms, managed services providers and government and law enforcement agencies trust our integrated Legal GRC platform to manage their risks and drive successful outcomes at a lower cost. For more information, visit www.exterro.com
About Zapproved
Founded in 2008, Zapproved builds easy-to-use eDiscovery software designed to help corporate legal teams save time, lower costs, and defensibly reduce risk. Backed by ironclad security and unrivaled customer support, Zapproved has an unwavering commitment to keeping our 350+ corporate customers ridiculously successful.