Early Case Assessment
Get Rapid Insights with In-House Early Case Assessment
With the right balance of technology and processes, Early Case Assessment helps you quickly make decisions about how to proceed.
What is Early Case Assessment?
Early case assessment, or ECA, is the process by which an organization gathers, reviews, and analyzes data about pending or potential litigation in order to make informed decisions about how to proceed with them. ECA can be utilized as soon as a trigger event occurs, indicating that potential litigation will follow. Unlike other ediscovery terms, early case assessment is subject to customization based on the needs of individual companies. Organizations should define for themselves how early and rapid the assessment process should be, what data or electronically stored information (ESI) they want to review, what constitutes a matter, and what outcomes are available. ECA isn't just for litigation: it's also useful when facing a regulatory compliance inquiry or an internal investigation.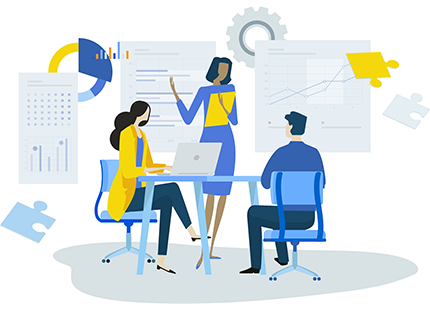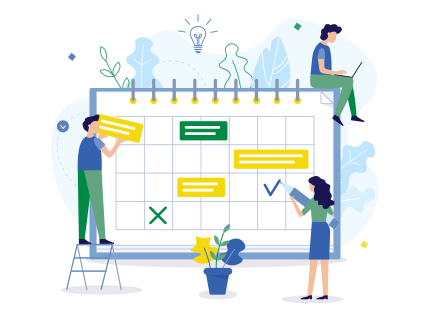 How Does Early Case Assessment Help?
According to the American Bar Association: "​​Most civil cases are settled by mutual agreement between the parties." That number is frequently cited at 90%, though it likely varies slightly by state or industry.​ For in-house teams at the outset of potential litigation, it's often challenging to determine which cases are the 10 percent that will proceed to trial.
Organizations need a way to see into the future, assessing the risks and benefits of taking a case to trial. With that information, they can accurately forecast and potentially lower litigation costs, reduce the volume of electronically stored information (ESI) they must process and review, and reduce the time and resources they spend on cases that should ultimately settle before proceeding to trial.
ZDiscovery for Early Case Assessment

ECA is only as effective as the efforts and technology that is devoted to it. Doing work upfront to understand the scope of your case and inform your course of action is imperative for litigants who want to have a successful ediscovery program. Software designed specifically for in-house corporate legal teams can help set up teams for success and make the process of ECA more efficient.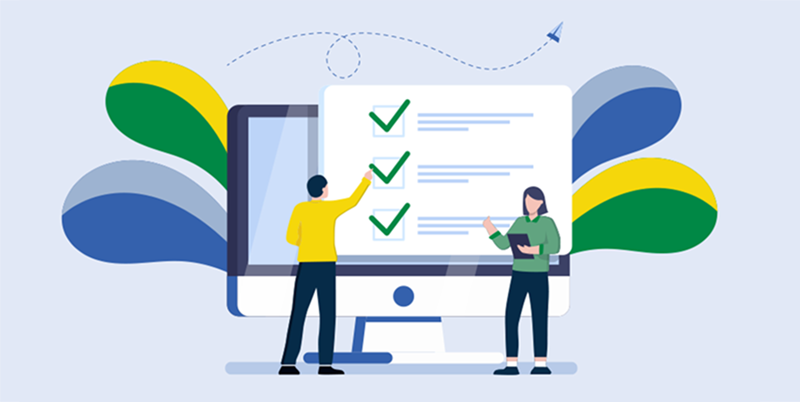 Custodian Questionnaires
When used effectively, custodian questionnaires are a powerful tool available to in-house corporate legal teams who need to uncover and capture information that relates to an open matter.
Typically custodian questionnaires or interviews are used to establish two key pieces of information:
Who may have relevant data or information related to an open case.
Where that data lives.
Custodian questionnaires can be deployed in a few different ways. Most ediscovery teams send a questionnaire and legal hold notice to custodians at the same time. Depending on the case at hand, it is also common to have ediscovery team members or attorneys interview custodians by phone or in-person.
A best practice for ediscovery teams is to have a consistent method of using questionnaires. Not only does this help set the expectation for custodians on multiple holds, but it boosts the defensibility of your overall ediscovery process. Having a software tool capable of issuing, managing, and reporting across custodian interview questions will provide your team with a higher level of organization, time-savings, and defensibility.
Examples of custodian interview questions:
Do you know of any other employees who may have relevant information to this matter? If so, who?
Where do you typically store data for ongoing and closed projects?
Do you ever store work-related data on personal devices (computers, tablets, cell phones, flash drives, etc)? If so, please list them here.
Are you aware of any additional places data is kept that is related to this matter?
Custodians can be one of your best assets to help determine the scope of your matter. Better information early on in the litigation process allows you to make better informed decisions for how to proceed with the case.
Search
Fine tuning search terms is an essential part of early case assessment. If your search terms are too broad, you can create endless hours of extra work for your review teams and leave your company open to unnecessary risk. If your search terms are too narrow, you can miss relevant information and the defensibility of your process may come into question. Spending an hour running search queries before diving right into reviewing can save days of work over the lifecycle of a review case.

Using different search queries and comparing results can help determine the size and complexity of your document review set. This in turn should help inform the amount and type of resources you'll need to allocate to the review and production of this matter. Will you require an outside vendor? Are you willing to pay outside counsel a high hourly rate to review the data? Are you going to review the case in-house? Effective use of search terms during the ECA process can help inform all of these important decisions and more.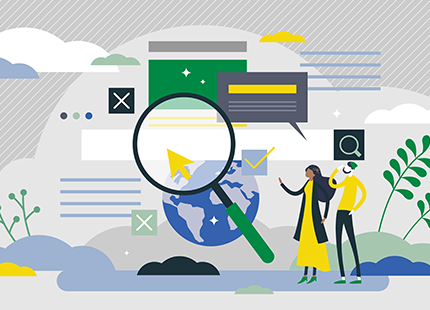 Data processing would have taken one to two weeks before. Now it takes just one to two days.
Choosing the Right Ediscovery Software for Early Case Assessment
When investing in ediscovery software, look for systems that are designed for corporate legal teams and their unique ediscovery use cases, including early case assessment, internal investigations, and other routine litigation.
Data processing and exception reporting, including NIST files and exceptions.
Automatic deduplication.
Comprehensive search and faceting capabilities, including hit reports.
Ability to save searches and batch document review sets for efficient team review.
Custodian questionnaire creation, management, and reporting.
Detailed reporting across the full document review set and document subsets.
Ability to seamlessly add newly collected data to an existing review project – phased collections capability.
Additional Reading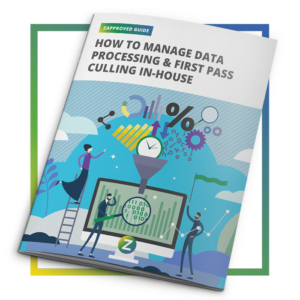 How to Manage Data Processing and First Pass Culling In-House
4 Ways to Slash Ediscovery Spending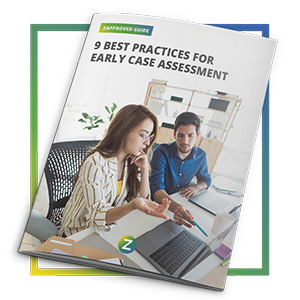 9 Best Practices for Early Case Assessment
Drive Down Costs and Make Better Case Strategy Decisions