What is Ediscovery Software?
A Brief Introduction to Ediscovery Software
Discovery has always been vital to the legal process because it introduces critical and incontrovertible evidence for litigation. Over time, as our world has become more and more digital, the means by which this evidence is obtained has shifted from paper-based documents to computer-generated digital content.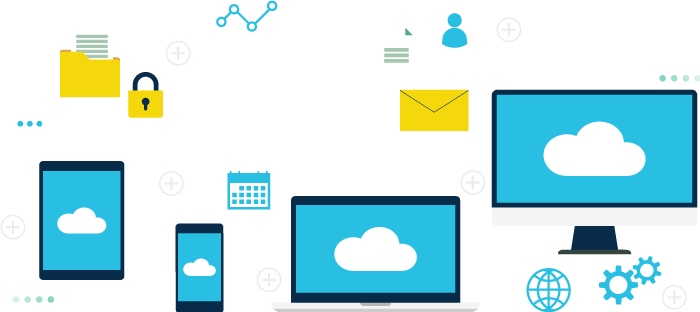 Zapproved Builds Ediscovery Software for the Lifecycle of a Matter

Ediscovery Software for Corporate Litigation
Under the FRCP, businesses are required to preserve, store, and control data in a way that can be easily retrieved for any potential legal matters.
To help corporations fulfill their legal obligations, modern ediscovery software like ZDiscovery enables legal teams to leverage the power of cloud computing and automation to significantly reduce the time and money spent on litigation response.
ZDiscovery helps legal teams with:
How Corporate Legal Teams Handle Litigation Response
There is no limit to the number of ediscovery software solutions out there, however, not all of them are built with in-house counsel in mind. Most ediscovery solutions are built for technology experts, and require lengthy training sessions and certifications.
Legal Holds and Preservations: Manual vs. Ediscovery
The preservation process ensures that information that could be relevant to a dispute is protected until it can be collected for review or until the matter is resolved. Rarely outsourced, most teams opt for a manual process or software solution.
Manual Process
Legal holds are managed through manual entry in spreadsheets or other systems.
Time consuming and resource heavy
Risky and error prone
Not built for legal hold management
Ediscovery Software
Legal holds are managed using a solution designed for the tasks.
Automation of time-consuming tasks drives significant time savings
Defensible
Tailored for legal department's needs
Document Review: Outsourcing vs. In-House vs Hybrid
When it's time to review data collected as part of the ediscovery process, many organizations struggle to balance costs, resources, and risk. Document review is the most expensive step of the ediscovery process and as a result, there are a few different approaches:
100% Outsourced
All document review is handled by an outside provider.
Highly expensive
Data volume growth makes this untenable long-term
Lower risk
100% In-House
All document review is handled by an outside provider.
Resource heavy
Either relies on a manual review process or highly complex software that handles all matters
Higher risk
Hybrid Approach with Ediscovery Software
Review for routine matters is handled in-house; outside counsel handles higher risk, highly complex matters
Reduces legal spend without overwhelming the team
Automation makes in-house review fast, easy
Outside counsel takes on high risk work
Homegrown Solutions
Some companies believe they can build bespoke software themselves that fits their particular needs better and more cheaply. This is almost certainly not the
case. It's common to see these projects balloon into massive headaches that end up costing more than just buying an off-the-shelf solution.
Outsourced Review Vendors
At Zapproved, we believe that outside review vendors should always be a part of your overall litigation response toolkit. To rein in escalating review costs, the right software enables teams to easily bring more routine review in-house. Outside spend should be reserved for highly complex or high risk matters that require specialized expertise and person-power, such as class action lawsuits. And for those highly complex cases, ZDiscovery enables you to quickly and easily reduce your data volumes, so that you can continue to leverage outside counsel while keeping processing and hosting fees under control.
Which Ediscovery Approach is Best for You?
Automating your legal hold management and preservations with a tool designed specifically for corporate legal teams makes sense for any company that faces potential litigation. ZDiscovery is a great fit for medium-sized organizations to largescale enterprises looking for an easy-to-use solution that reduces the time spent on legal hold notifications, reminders, tracking, and reporting.
For document review, a hybrid approach is the best option for most organizations. The goal of a hybrid approach is not to bring 100% of matters in-house but to achieve the right balance between technology and specialists to allow you to optimize for cost and risk.
How Ediscovery Software Helps the Business
Over the past 10-15 years, we've seen in-house legal departments get a seat at the strategic business unit table. Legal expenditures used to be seen as a piece of the operating budget that's impossible to predict or plan for, and difficult to control.
Now, leaders are increasingly evolving the legal department away from a purely reactive organization that is solely focused on day-to-day operations, towards a strategic organization with long-term plans that are aligned to business objectives.
The Legal Department as a Strategic Business Unit
For document review, a hybrid approach is the best Ediscovery software helps legal departments take a more strategic and proactive approach in order to:
Align the department's objectives with the business objectives of the company
Proactively manage cost
Define and measure performance metrics for continuous improvement
Reduce the organization's risk profile
Increase efficiency
The ROI of Ediscovery Software
Today, corporate legal teams are doing more with less and often feel they can't possibly bring any more work in-house. But investing in in-house ediscovery is almost always worth it. You save money and time while improving data security, team efficiency, and faster outcomes.
When making the case for new software or preparing a cost justification, a return-on-investment (ROI) analysis is invaluable in equipping you with the information and data you need to justify the investment.
Preservations
Significant time savings on legal hold management
Reduced burden on IT for data preservation and collection
Reduction in amount of data being collected and stored
Decreased risk of spoliation sanctions
Review
Elimination of outsourced data processing and hosting fees
Dramatic reduction in outside spend by bringing more in-house
Faster insights with easy early case assessment
Shortened timelines for internal investigations, subpoenas, or regulatory responses
Selecting the Right Ediscovery Software
The majority of ediscovery tools are too complex for a typical in-house team and require a high internal investment in both staff and technology because they aren't designed for the unique needs of corporate legal departments.
By taking the complexity out of ediscovery, Zapproved's software seeks to empower in-house teams to conquer their legal holds and preservation process, gain more insight into their data, and confidently start reviewing routine matters in-house.
What to Prioritize?
With different ediscovery options on the market, it can be confusing to know where to start with an evaluation. We recommend looking at the software itself plus a few key areas:
On-Prem Systems vs. Cloud-Based Ediscovery Software
In the early days of ediscovery software, solutions were installed on-premise at a company's physical location. Some were buildouts of existing litigation management systems, while others offered dedicated ediscovery tools. Today,modern ediscovery software is offered via the cloud, typically referred to as "software-as-as-service" (or "saas").
On-premise applications fall into two major categories: legacy systems like Clearwell and IBM's Atlas, and modern options from companies like Relativity and Exterro (both also offer cloud-based versions).
Cloud-based software is securely hosted virtually and draws from a vendor's entire computer network to access a tremendous amount of storage space and processing power as needed.
On-prem Ediscovery Software
Installed at a company's physical location
Typically accessed through company's intranet
Company's IT team manages all system support, including hardware maintenance, security, and updates/upgrades
Limits to processing and storage
May not be available for remote workforces
Updates typically happen annually and require IT implementation
Cloud-based Ediscovery Software
No install or hardware required
Accessed through a standard web browser
Vendor manages all system support, including security and updates/upgrades
Processing and storage available as needed
Available regardless of employee's location
Continuous updates are automatically available to users
Benefits of Cloud-based Ediscovery Software
Many organizations have experienced the benefits of cloud software for critical business functions like Accounting, Payroll, HR and Customer Management for years already. At a time when many legal departments are being asked to do more with less, the benefits of cloud-based ediscovery become even more attractive.

Take the load off IT
Supporting an on-premise system demands a lot of money and IT resources to run and maintain the hardware and software onsite. Additionally, some ediscovery solutions like ZDiscovery enable legal teams to easily preserve and collect data without waiting for IT.

Lower costs, more flexibility
Traditional legal solutions require a big upfront investment in equipment that starts depreciating as soon as you switch it on. If your needs grow, you'll shell out even more for hardware.
With ZDiscovery, for example, you simply pay an annual subscription for software that is always the latest and greatest. You pay only for what you need, and can easily scale up your plan if litigation volumes increase.
Teams that adopt Zapproved can reduce their costs by more than 65%.

More peace of mind
On-prem systems mean backups must be carefully maintained in case of a failure or breach. The biggest cloud platforms, such as Amazon Web Services, Microsoft Azure, and Google Cloud provide foundational technologies for various types of business software, allowing them to benefit from their world-class standards of privacy and data security.

Software that just works, from anywhere
End users don't care about technical distinctions like onprem versus cloud. They just want tools that make their jobs easier. With the cloud, you can work from anywhere, and security and collaboration is built in.
Is it time for an ediscovery software upgrade?
Here are some good indicators that indicate it might be time to upgrade your system, bring more review in-house, and/or start automating some of the more manual processes involved in ediscovery.
Your business is growing. For example, your revenue or number of employees is increasing. This is an indicator that litigation volumes or data may be expanding as well.
The number of cases per year is increasing. This could be a result of a growing business, or a response to another factor, such as an increase in COVID-related employment matters.
Changes in regulation. For example, new regulations like GDPR could increase the number of information requests you receive or increase your risk if your processes are poorly defined.
Increase in risk. If you are in a highly regulated industry, there may be reasons why risk might be higher than normal, such as a highly publicized case at a similar company.
Remote workforce and other changes in technology. More companies are adopting more channels outside of email, such as Slack and Microsoft Teams, which may increase data volumes or require better organization.
Company-wide initiatives around digital transformation or security. If your company is already carrying out a major technology initiative, such as migrating the workforce to the cloud, it is a great opportunity to pitch cloud-based ediscovery to modernize legal operations and reduce IT burden
Explore Zapproved's Ediscovery Software today!
ZDiscovery is a powerful legal hold management platform that helps corporate legal teams save time, improve compliance, and defensibly reduce risk. Designed to be flexible, ZDiscovery also offers a seamless way to add more control over data preservation, collection, and review projects to dramatically reduce spend on outside counsel.
ZDiscovery is:
Built for corporate ediscovery
Easy to learn, easy to use for anyone on the team.
Protected by enterprise-level security
Supported by industry-winning customer success
Trusted by more Fortune 500 companies than any other provider
Used by some of the largest organizations in the world