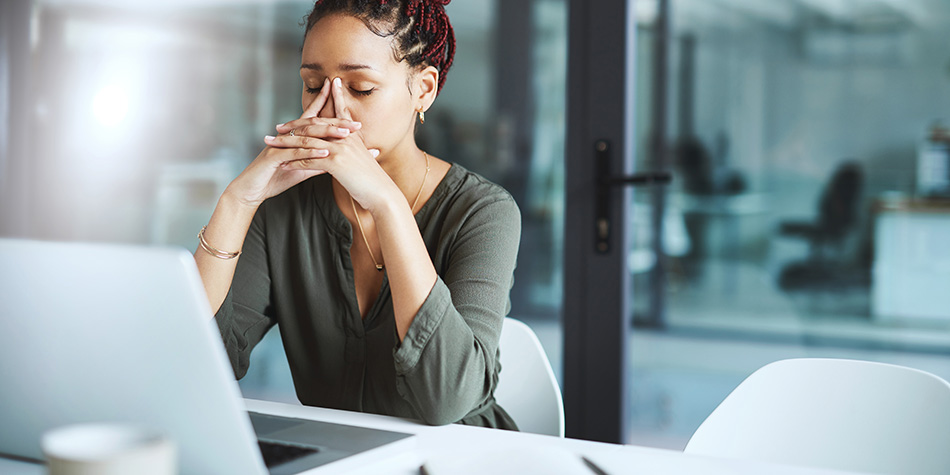 Buying new ediscovery software for your organization can be a tricky process to navigate, particularly if you're not sure what you're looking for. There are so many considerations to keep in mind, including functionality, price, security, and deployment. In a typical organization, the final purchasing decision is not made by the end user, which means the user's experience is often overlooked as a crucial factor in the buying decision.
Easy to use (or "ease of use" in common technology terms) may seem less important than features and hard costs, but nothing could be further from the truth. The key question to ask when purchasing any legal software is, "Will the end user actually use it?" For your new solution to become fully integrated into your ediscovery flow and provide a return on investment for your organization, it needs to be intuitive. The added friction from a poor user experience can expose your team to hidden costs, wasted time, and unnecessary risks.
Whether you're actively looking for new ediscovery software, vetting your current solution, or thinking about bringing more discovery in-house for the first time, here are four primary ways that prioritizing ease of use will benefit your organization:
1. Reduce training time
When buying a new tool many organizations will calculate their time to value (TTV), which estimates how long it will take to train employees to the point that you begin to see a return on your investment. Training costs are real, and the longer it takes to get up and running with a new tool can translate into a substantial additional expense.
A solution that blends functionality with an optimal user experience can help cut training times by 75 percent, saving valuable resources while maximizing your ROI. It's also easy to overlook the hidden costs that arise when a tool is so frustrating or complicated to use that users learn to avoid it and require refresher courses before they can fully tap all of its features. An intuitive solution helps reduce these hidden costs over the long term.
2. Increase ediscovery efficiency
Things that are easy to do can be done faster. Software that is easy to use can help streamline processes and save time. It can also enable users to master more of the tool's functionality in less time, freeing them up to work on other tasks and increasing the value your organization receives from its investment.
For example, with our ZDiscovery suite we've built in functionality that surfaces the right information at the right time. Data that used to be limited to static reports is now available via in-app alerts and reminders that cut reaction times and streamline actions and next steps. These efficiencies save time and money while boosting your outputs.
Many customers come to us when they are ready to replace a homegrown, manual process with software that can better–and more efficiently–solve their discovery needs. Over time, we've found that customers looking to improve their internal systems and processes want and need a tool that is easy to use. Because these types of teams are typically smaller than more established, long-standing legal departments, it's even more important that everyone can use and leverage any technology investment. With fewer people doing the work, they simply can't waste time searching for the data they need to drive decisions.
3. Boost security
Improved security is often an overlooked benefit of a smooth user experience. No matter how stringent your security protocols are, your organization's data will still be at risk if your employees don't follow them. Compromised accounts are one of the biggest dangers companies need to manage. Added friction around logins only exacerbates the issue.
Historically, better security has come at the expense of the user experience. But modern technology can offer both. For example, multifactor authentication is faster and more secure than using a password. Cutting-edge solutions should also allow you to easily control access and permissions by role, and to coordinate with your organization's password reset and session timeout policies to increase the likelihood your employees will adhere to those guidelines.
When a tool is difficult to use, teams are also more likely to turn to shadow IT—unapproved software—that better meets their needs. These alternatives are often inherently less secure, in part because IT is unaware of them and unable to provide the same level of security as a result. By providing an easy-to-use option in the first place, you can mitigate the temptation for your employees to expose you to those risks.
4. Make end users happier
There's one more reason to prioritize ease of use, and it's an important one: your people. Your people are your biggest investment. By giving them tools that are intuitive and simple to use, you make their jobs and lives easier. You empower your employees to spend more time on fulfilling, high-value work, as opposed to struggling with frustrating software.
Indeed, taking the user experience into account is an act of empathy. And that can translate into a more productive, enthusiastic workforce. According to Businessolver's 2020 State of Workplace Empathy study, 79 percent of employees would choose an empathetic employer even if it meant changing their role, industry or career path, while 76 percent said empathy drives greater productivity. Defending ease of use is not only the right thing to do—it also makes business sense.
Chances are, you don't choose ediscovery software for your organization very often, so it's important to make sure you get it right. Making sure you factor in ease-of-use along with features, price, and other important considerations can help guide your decision-making and ensure you end up with the right match for your organization.
To learn more about how ediscovery software can help you, check out our resource center!