Conquer the Costs of Ediscovery
Ediscovery costs represent the lion's share of corporate legal spend, and it's only getting more expensive:

Data volumes are increasing,
especially in unstructured data

Data complexity is increasing
with the proliferation of business, communication, and mobile technology—and existing processes can't keep pace

Risk and compliance requirements are growing
in cybersecurity and privacy regulation

Pressure is mounting
on legal, IT, and ediscovry teams, stretching resources

Legal teams are being asked to do more with less
Ediscovery costs don't need to be just another "necessary evil". By taking a strategic approach to legal spend, legal teams can control costs with proactive planning, alignment with business goals, and long-term investment in ediscovery software.
If your legal team is ready to move from cost center to business enabler, you need a partner like Zapproved to help you understand and reduce ediscovery costs.
What are the costs of traditional ediscovery?
Without the right tools to transform your processes, ediscovery is taking a huge bite out of your budget. Here's how:

1. Hard Costs
Paying for vendors or outside counsel to process and review data
Over-collecting data due to lack of tools to properly scope a matter
Pricing models for ediscovery services are based on data volumes; outsourced hosting, processing, and review can cost hundreds of dollars per gigabyte.

2. Team Time
Hours spent manually tracking legal hold notifications
Hours spent manually following up with custodians
Hours spent on manual review
Hours of IT's time spent on data preservation and collection

3. Operational Costs
Staffing needs to ensure you have a team in place to manage legal holds, data preservation, collection, and routine review
Educational resources and documentation to ensure compliance and strong data governance

4. Risks
Spoliation of evidence due to bad process, risking court sanctions
Human error as a result of over-reliance on manual processes
Missing court-imposed deadlines for ediscovery
Changing privacy regulation that impact data retention policies
Cybersecurity breaches as a result of sending unnecessary data outside your environment; in the U.S., the average data breach costs a company $9.44M
What are the signals that your ediscovery costs may rise?
Data volumes ensure that the cost of traditional ediscovery will go up, but that's not the only factor that could affect your business. Here are a few indicators that your ediscovery costs are about to rise:
Rise in the amount of overall litigation in your business, industry, or sector
Increasing number of business systems across your organization that generate potentially responsive data
Business and headcount growth that may indicate increased potential for litigation
Changes in regulation
Rise in certain case types that carry higher costs, even if overall litigation volume remains static
What steps can you take to proactively reduce costs?
The accelerating increase of ediscovery costs may seem daunting, but there are strategic steps your legal team can take to reduce costs, save time, and become a growth center for the business:
Embrace a hybrid approach: handle more routine litigation in-house while reserving outside spend for high-risk, high-complexity matters
Process some or all data in-house to reduce the volume you send to outside parties for review
Free up team time for other tasks by automating the legal hold process with everything from notification templates and compliance tracking to follow-ups and releases
Automate collections and preservations to empower Legal and unburden IT
Select cloud-based solutions to ensure high security standards and reduce vulnerabilities
Seek opportunities to align strategic investment in ediscovery software with ongoing digital transformation efforts across the business
How Zapproved can help
Our ZDiscovery platform is designed specifically to empower corporate legal teams looking to shed the "cost center" curse. We partner with your team to reduce costs by giving you control over more of the ediscovery process, making you far less reliant on expensive outside vendors. ZDiscovery software delivers:
Automation across the legal hold process, so you spend less time managing and more time building stronger cases
Data collection and preservation in the hands of your legal team, reducing the burden on IT and getting you decision-making data faster
Processing, powered by Nuix, so your data is reviewable in-house; it also reduces data volumes if you do need outside counsel, so you spend less
Detailed, searchable reporting and tracking for things like custodian receipt and compliance, custodian interview responses, tasks, and open matters for more defensible ediscovery
An easy-to-learn, easy-to-use platform to help you speed up adoption, reduce training time, and realize value more quickly
Cloud-based software with enterprise-class security and SOC 2, Type 2 certification for a safe data environment
Zapproved Savings by the Numbers
Our customers back up our claims with real results. Zapproved users experiences a:
65%
reduction in average annual spend on outsourced processing and culling
40%+
reduction in average spend on outsourced review
40-65%
reduction in time spent on internal process per matter
20-50%
reduction in time spent internal review per matter
$10K-$50K
reduction in the potential costs of a case if a decision can be made sooner
---
5 Steps to Drive Down the Cost of Your Ediscovery Program
Step 1: Map Your Data
To get a handle on ediscovery costs, you have to know what data you generate and where it resides. You need a data map.
Data mapping involves documenting systems that generate data, tracking where that data lives, and defining retention practices to govern its lifecycle. Here are some important things to keep in mind as you build your map:
Start with data that is most often subject to discovery obligations, like email
Note which data sources are easiest to collect/preserve from, and which sources are most complex (and potentially costly)
Capture frequently asked questions and create a resource document that answers them and provides detailed steps on responding to a request to collect data
Don't assume you're aware of every data source; circulate custodian questionnaires independent from your legal hold to identify additional devices, applications, or repositories that aren't "approved"
Data mapping is an iterative process; you'll add to it as you conduct interviews and add new data storage tools. Data maps are also an important resource when evaluating new applications, since they will help you create processes for preserving, collecting, and producing evidentiary data from these new systems. This way, you'll always not what data you've got and how to manage it.
During custodian interviews, these key questions will help you verify data creation and retention practices:

Are you using any personal devices or applications for business purposes?
Have you stored or accessed data anywhere outside the company-approved list of repositories (e.g. collaboration tools or cloud storage)?
If so, does any of that externally retained data include personally identifiable information (PII) or payment card industry (PCI) data?
Step 2: Create a Litigation Response Plan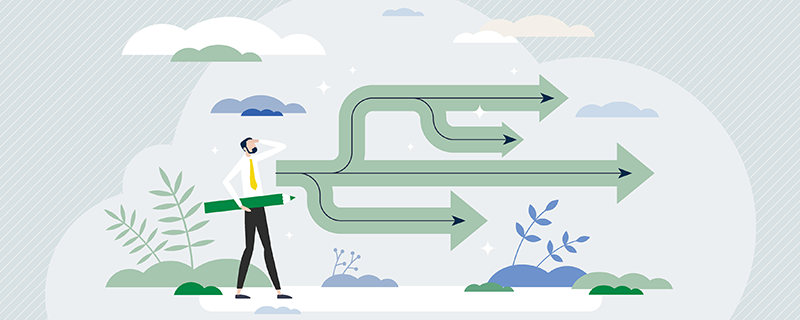 A detailed response plan is an important step toward reducing the cost of ediscovery. The right plan:
Helps to prevent losing or damaging evidence, protecting you from evidentiary spoliation and costly sanctions
Empowers and unifies multidisciplinary teams that may include Legal, IT, HR, and other impacted business units
Accelerates resolution timelines and improves litigation outcomes
Reduces the uncertainty that often leads to inaction
Those are the goals of a great litigation response plan. Here are the specific elements that your plan should address to produce better outcomes and reduce the cost of ediscovery:
Triggers for a duty to preserve
How legal holds are triggered and managed
Collection strategies for your entire tech stack
Flags for most costly or burdensome data sources for collection, and recommendations to avoid using them
Procedures for kicking off new ediscovery projects, including the formation of your response team, orienting outside counsel, and case-specific review protocols
Standard discovery timelines
Cybersecurity and privacy controls
Step 3: Govern Your Information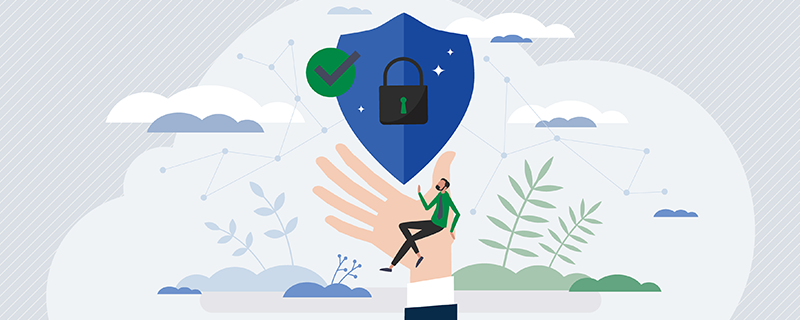 To reduce the cost of ediscovery, it is essential that you limit the volume of data you keep and ensure that data is organized in a usable, accessible format. Great Information Governance helps you get there.
Information Governance provides a reference guide for where data lives and how long it is saved within your ecosystem. Info Gov thus impacts every part of the organization, and your strategy should be adaptable to the introduction of new data sources and repositories that result from technology investment.
Information Governance cuts ediscovery costs by reducing the amount of data you store with sound retention/deletion policies and flagging the most common data sources for ediscovery. This precision helps control over-collection, the amount of data you store, and amount of data you send to outside counsel for review. Your Informaiton Governance plan should include:
Guidelines for data storage that include provisions for regulatory compliance, records management, and legal obligations
Deletion policies for aged, redundant, or obsolete data
Retention schedules organized by data type
Policies for adherence to retention/deletion schedules
Policies for suspending deletion when preservation policies arise
Strategy for releasing data holds that includes the deletion of unnecessary data
Step 4: Utilize Early Case Assessment
Most preservation and discovery obligations are subject to negotiation—but you must come prepared with a comprehensive knowledge of the data involved in a particular case, its costs, and its value. Early case assessment (ECA) arms your legal team with:
Metrics to understand and predict ediscovery costs
The scope of the matter to inform decision-making
Input from stakeholders across the business on the validity of claims and the extent of your exposure
Initial analysis of data most relevant to the matter
Strategies to meaningfully impose proportionality limits on that data through criteria like file types and data ranges
Robust search terms to identify the most relevant data and tests to understand the challenges of collecting it
The metrics that move the needle on ediscovery costs

The volume of data you routinely collect for common types of matters
The number of custodians you typically engage
The cost of preservation, collection, process, review, and production for each type of electronically stored information (ESI)
Limits that can be applied to standard discovery responses to fast-tracke processes
ECA not only prepares you for negotiations but also gives your team several different strategic options to help control costs throughout the litigation process:
Phased discovery, limiting initial production to the most relevant custodians an issues for faster resolutions to preclude subsequent discovery
Disclosures that focus initial production on key claims and defenses where sufficient discovery is already available
Opportunities for investment in the right ediscovery software to fit your needs
Great Preservation: The Key to Cost Savings
Every step to saving costs in ediscovery revolves around excellence in preservation. Without it, you expose yourself to spoliation sanctions, inefficiencies, and money spent processing high data volumes. Here's a handy reference for getting the most from your preservation process.

Practice Legal Hold Excellence
Include clear instructions for custodians
Issue regular reminders to drive compliance
Create FAQs and detailed answers for custodians
Clear escalation policies
Conduct and track custodian interviews to identify additional data sources
Automate wherever possible
Timely release of holds when appropriate

Preserve and collect in place
Lock down deletion policies at the data source to avoid collecting or preserving multiple data copies
Use ediscovery software to filter data by file type, data range, or storage location
DeNIST and deduplicate data prior to collection

Create Ediscovery Repositories
Support better cybersecurity practices with secure data locations
Reuse data for future matters, especially for "serial custodians" that are often subject to multiple matters, to minimize future collections
Retain review results from past coding decisions like confidentiality and privilege to presumptively code documents applied to a new case

The Next Step—Efficient Culling and Review
Bring initial processing and culling in-house to minimize data sent out for review, where 70% of ediscovery costs are incurred
Utilize an experienced review team familiar with your organization
Consider a hosting platform from your review team to reduce overhead costs associated with third-party processing and storage
Invest in AI capabilities like concept clustering and predictive coding to create better search protocols and generate statistical analyses
Step 5: Don't Stop with Ediscovery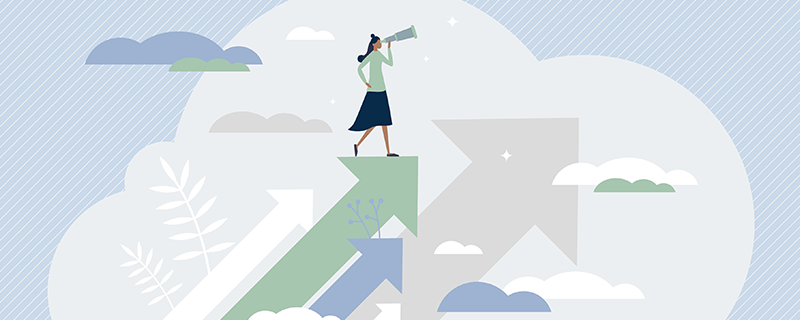 Many legal teams are finding synergies in their ediscovery initiatives by looking beyond litigation response and leveraging their expertise in support of additional business functions such as:
Responding to regulatory inquiries
Subpoena and record requests
Internal investigations and cybersecurity incidents
Privacy audits
Data access requests
Due diligence for mergers, acquisitions, and divestitures
Often, these related business processes present challenges that are similar to those you've already overcome in ediscovery. You may find that your ediscovery knowledge, skills, and tools are directly applicable to assessing where data exists within the organization, ways to access and review that data, and refining risk-mitigation tactics along the way.
By managing both standard data practices in your organization and the approach you take to individual litigation matters, you can reduce the costs of ediscovery and extend the benefits of those efforts to other business initiatives.
Quick Reference:
Controlling Ediscovery Costs

Create a Data Map

Create a Litigation Response Plan

Govern Your Information

Execute with Consistency

Expand Beyond Ediscovery

Create a Data Map
Capture all the places or potential places discoverable data exists in your organization. Data "maps" do not need to be complicated technical diagrams, but are instead typically in a spreadsheet or table format.
Here are some sample fields to include:
Applications that generate data (Microsoft Word, email, collaboration tools)
Repositories where data is stored (SharePoint, Google Drive, offsite backups or storage, etc.)
Approved devices (employee phones, computers, etc.)
Unapproved devices and applications
Size of data
Ease of preservation and collection (easy, requires IT, requires external vendor, etc.)
Retention practices per data source

Create a Litigation Response Plan
Customize your plan around your organization's unique needs. Components will typically include:
Mission statement for how your organization handles ediscovery
Team(s) involved and contacts
Data map, ESI protocols and templates
Collection guidelines
Standard workflows
Best Practices and FAQs
Timelines (will vary by matter)
Decision trees
Production requirements

Govern Your Information
Document how your company controls and organizes the mountains of data it generates.
Limit data volumes by having a formal policy for defensible data deletion

Execute with Consistency
Standardize preservation and collection workflows with legal hold notification templates and clear custodian instructions
Cull and review data to identify relevant information efficiently and reduce costs if using an outside vendor

Expand Beyond Ediscovery
The tools and tactics in your playbook can be equally useful for:
Regulatory inquiries, subpoena and record requests, internal investigations, and cybersecurity incidents, privacy audits and data access requests
Due diligence for mergers, acquisitions, and divestitures
---
10 money-saving tips for in-house teams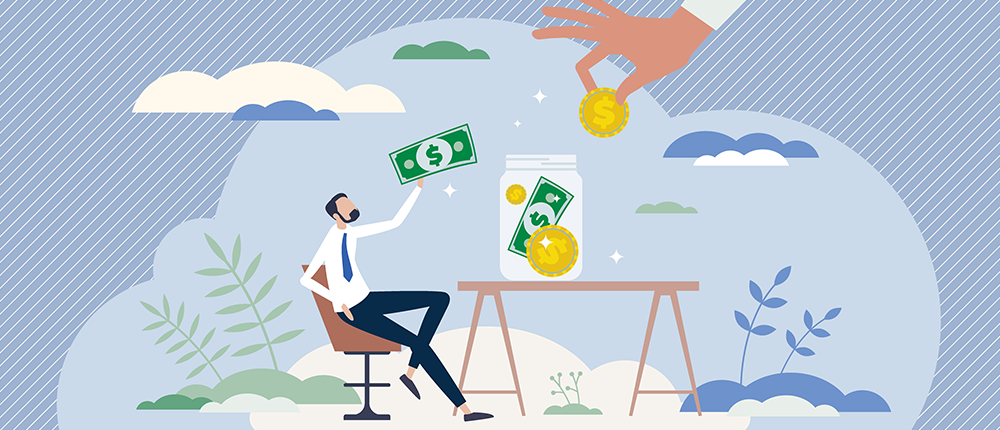 1
Streamline and codify your ediscovery processes and train your designated ediscovery team to ensure compliance.
2
Always be measuring: track metrics relentlessly to identify and correct money-wasting practices.
3
Embrace proportionality and design comprehensive, aggressive records retention policies that you can implement across your entire organization.
4
Use in-house tools to improve your ECA: the faster you can resolve matters based on solid information, the less they'll cost.
5
Automate your legal holds to save time and reduce the risk of expensive spoliation sanctions.
6
Preserve data in place to save on collection and storage costs.
7
Further minimize data volume using in-house culling and processing tools.
8
Target and gradually phase collections and downstream actions so you don't overspend on individual cases.
9
Keep track of hosted data and switch matters to inactive status where possible; in-house data hosting improves security and simplifies status management.
10
Build institutional knowledge by maintaining data in a central repository that allows you to manage previous review codes and reuse common documents without repeatedly paying to collect, process, and review them.