Every Zapprovian adds a unique perspective to our team and we wouldn't have it any other way.
From volunteer events to company celebrations, Zapprovians care about each other and the community.

We love our LGBTQ+ community all year round and look forward to being a part of the PRIDE celebration every June.

Virtual celebrations, Halloween pet costume contests, passionate Slack channels, and virtual karaoke are just a few of the ways we stay connected when we can't be together in person.

Our chic Slabtown headquarters is LEED Gold Certified and we run a green office so we can be proud of the space we work in.

#BlackLivesMatter. Whenever possible, we support businesses owned by BIPOC individuals, women, and members of the LGBTQ+ community.

Our community partners make us better. Together, we support equitable access and representation in technology.

Self-care is Zapproved care. Our flexible work from home model, interactive wellness challenges, and robust benefits empower us to work better.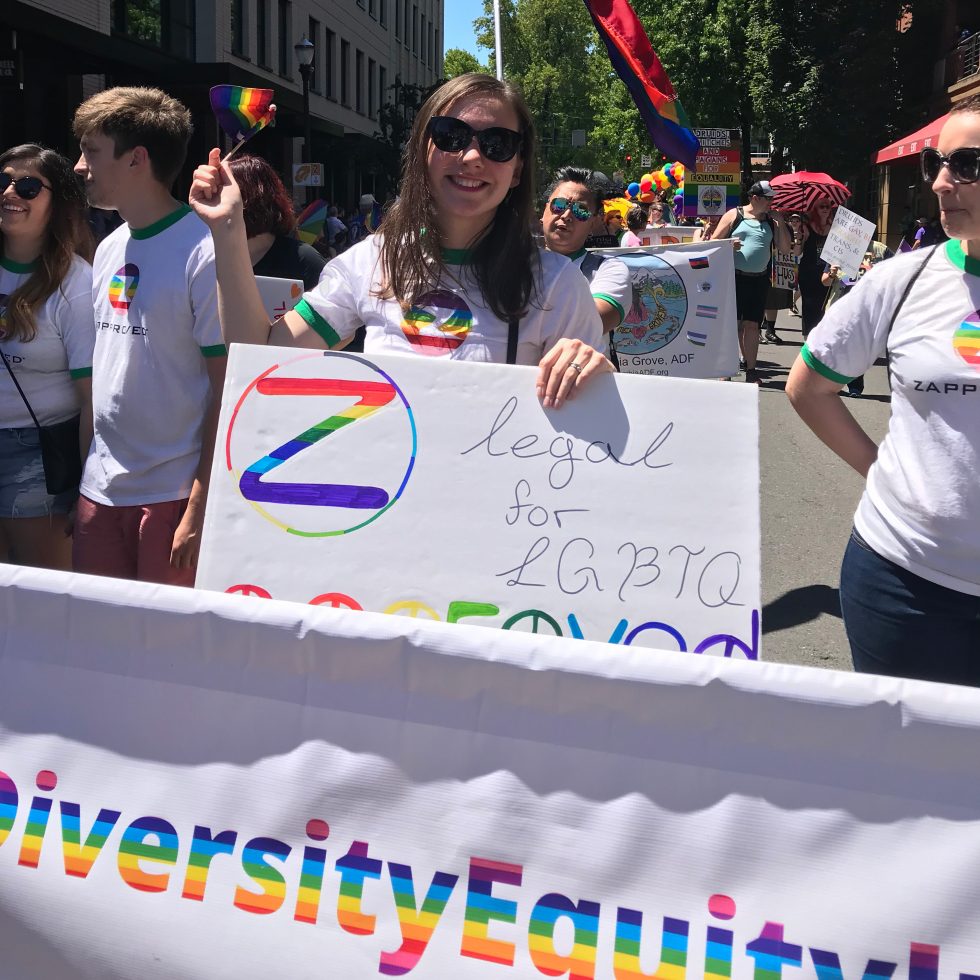 We are committed to meaningful representation
Among executive leadership, 60% are women
Our five-person Board of Directors is comprised of three women (including Chairman of the Board) and two people of color
Our workforce is comprised of 44% women and 56% men with 20% self identifying as BIPOC
Our dedicated Manager of Workplace Experience, Diversity & Inclusion coordinates recurring DE&I employee training sessions with local, regional and national thought leaders
We were recognized for our DE&I programs by the Technology Association of Oregon with their 2020 Inclusive Innovation award
Our vibrant community makes us stronger
The events we host and support are free and open to the public, because we believe that with the help of our community, we can make real, lasting change. Join us for an upcoming equity and inclusion event.
We invite you to join Zapproved and TechTownPDX for a lunch & learn facilitated by Court Morse, Founder of Action Path: Racial Equity Solutions.
Does the word accountability make you cringe? Sound like some sort of punishment?
In this discussion Court will share the secret sauce of change-making. During this event we will talk about how accountability can be a really positive gift, exploring the opportunities having hard conversations can provide to you and your teams.
This dynamic conversation is sure to help you hold yourself and others accountable on your equity and inclusion journey.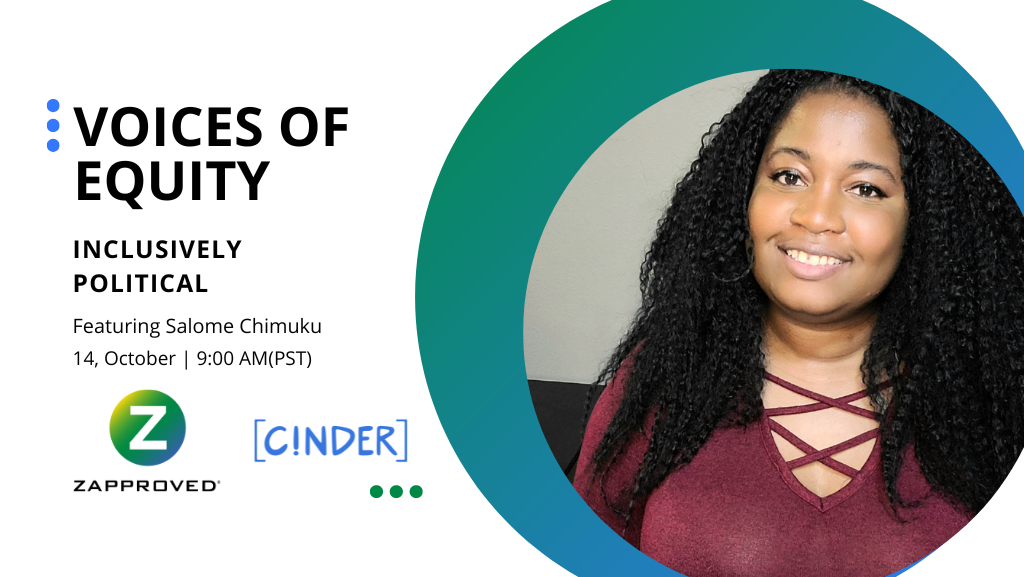 We invite you to join Zapproved and Cinder for a discussion facilitated by Salome Chimuku on a look into how politics and equity intersect
Taking action is an essential part of affecting change when it comes to policy and our experiences. Join Salomé Chimuku as she shares how using your lived experience can affect change here in your community.
We will discuss how being a changemaker in politics through relationship building, active leadership, and advocating can help ensure an inclusive society for all and why you should care to be a changemaker too.
Want to become part of our team?
We are hiring amazing people like you.