Every Zapprovian adds a unique perspective to our team and we wouldn't have it any other way.
From volunteer events to company celebrations, Zapprovians care about each other and the community.

We love our LGBTQ+ community all year round and look forward to being a part of the PRIDE celebration every June.

Virtual celebrations, Halloween pet costume contests, passionate Slack channels, and virtual karaoke are just a few of the ways we stay connected when we can't be together in person.

Our chic Slabtown headquarters is LEED Gold Certified and we run a green office so we can be proud of the space we work in.

#BlackLivesMatter. Whenever possible, we support businesses owned by BIPOC individuals, women, and members of the LGBTQ+ community.

Our community partners make us better. Together, we support equitable access and representation in technology.

Self-care is Zapproved care. Our flexible work from home model, interactive wellness challenges, and robust benefits empower us to work better.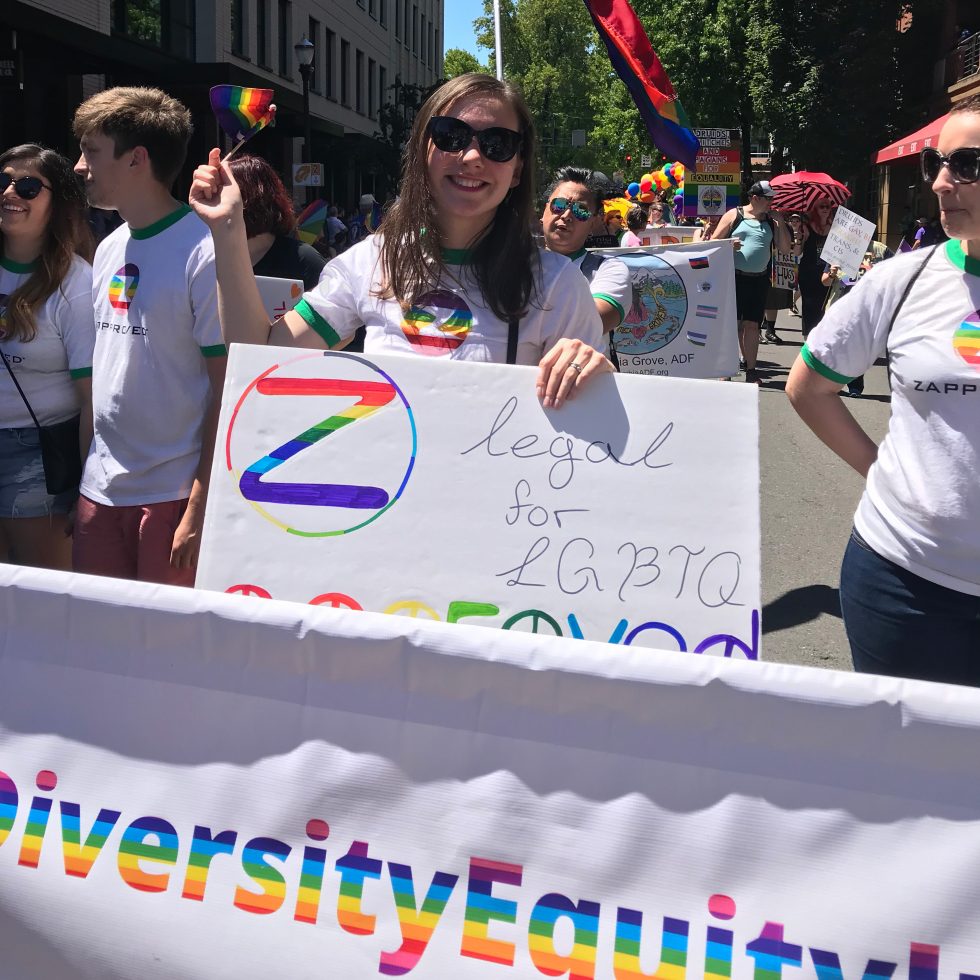 We are committed to meaningful representation
Among executive leadership, 60% are women
Our five-person Board of Directors is comprised of three women (including Chairman of the Board) and two people of color
Our workforce is comprised of 44% women and 56% men with 20% self identifying as BIPOC
Our dedicated Manager of Workplace Experience, Diversity & Inclusion coordinates recurring DE&I employee training sessions with local, regional and national thought leaders
We were recognized for our DE&I programs by the Technology Association of Oregon with their 2020 Inclusive Innovation award
Our vibrant community makes us stronger
The events we host and support are free and open to the public, because we believe that with the help of our community, we can make real, lasting change. Join us for an upcoming equity and inclusion event.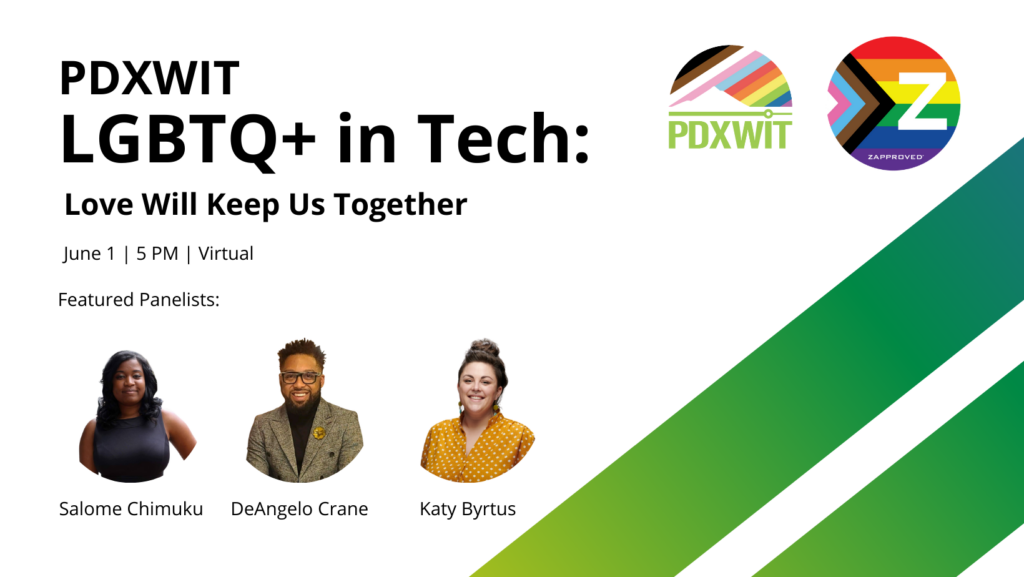 PRIDE is every day and we want you to join PDXWIT as we come together to celebrate how love will keep us together!
When we think about the queer community we think about those amazing people that bring us all together. From LGBTQ+centric organizations to leaders who love to create connections, we want to celebrate their work and continue to build an even broader community!
Community leader's Crystal Sincoff, Zapproved, and Hazel Valdez, OBI (Oregon Bioscience Incubator), will be co-facilitating a conversation with Salome Chimuku, DeAngelo Krane, and Katy Byrtus in this panel.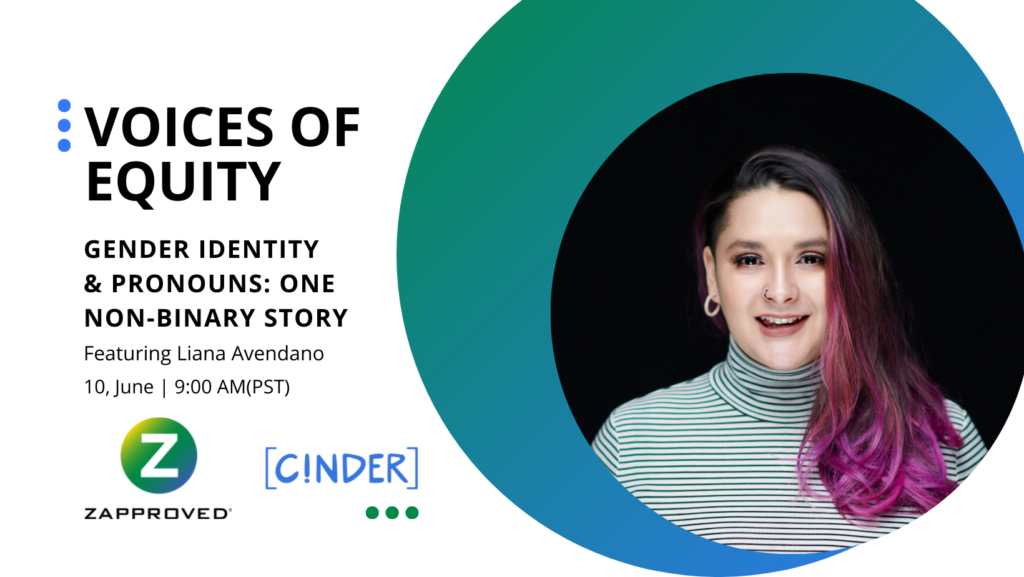 You're invited to join Zapproved & Cinder for a conversation with Liana Avendano on gender identity & pronouns.
Gender is a social construct and gender identity is deeply personal, but what does that even mean? How can a person simultaneously feel all the genders at once and no gender at all? What is the difference between gender identity and gender expression?
Discover the way Liana has experienced being non-binary, what it took for them to get there, and how they find joy in their expression.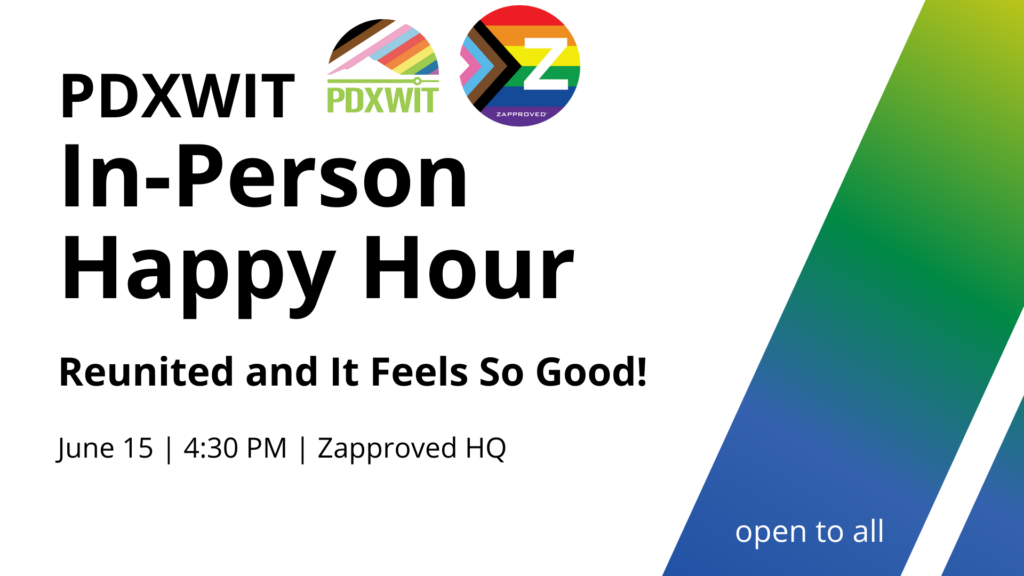 Join us for a special in-person PRIDE Happy Hour with PDXWIT hosted at Zapproved headquarters! "Reunited and it Feels so Good!"
Meet face-to-face with PDXWIT staff, volunteers, and recruiters at this onsite networking event! There will be apps, drinks and groovy tunes to enjoy!
We will have ASL interpretation throughout. Contact hello@pdxwit.org if you have other accessibility needs. 
Hope to see you there!
Want to be part of our team?
We are hiring amazing people like you.