In-Place Data Preservations
Quick and Defensible Data Preservation with ZDiscovery
Easily apply and remove data holds in sources like O365, Google Vault, and Slack with ZDiscovery Hold.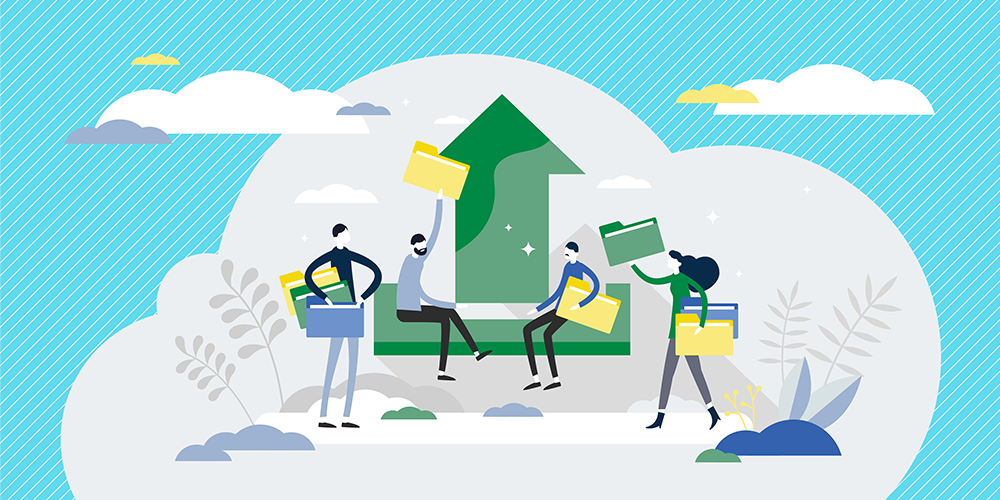 What are In-Place Data Preservations?
Although they're sometimes used almost interchangeably, preservation and collection aren't the same thing. Preservation refers to the processes that are used to protect potentially relevant electronically stored information (ESI) for litigation. ESI that's preserved is "on hold," available for later stages of ediscovery, but its storage location hasn't changed. Data successfully placed on an in-place hold cannot be deleted or altered. Collection, on the other hand, occurs when data is moved to a particular repository.
It used to be that data had to be collected to be processed or reviewed, but with ZDiscovery, a tremendous amount of ESI can be preserved in place, saving the time and expense of collection.
Preservation in place uses integrations with systems like Microsoft® Office 365®, Google Vault, and Onna for Slack to designate data as protected. This marks data for later stages of ediscovery without ever moving it to a separate repository.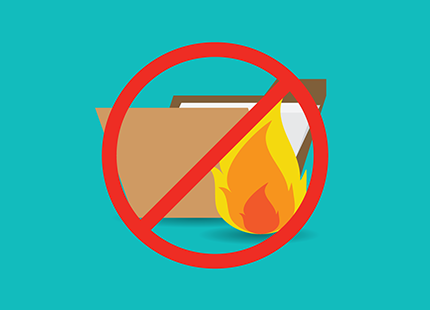 Why are In-Place Data Preservations important?
Although it's a relatively low-cost stage of ediscovery, preservation is perhaps the most important step in litigation readiness, and in-place preservations are an easy way to lock down data.
When data is not adequately preserved, it's subject to being intentionally or accidentally deleted or modified. Losing or altering data is known as spoliation, and the harm that it causes is irreversible: without critical information, courts have no way of resolving disputes. That's why spoliation is punishable by court-imposed sanctions ranging from monetary penalties to default judgment for the opposing party.
Benefits of In-Place Preservations with ZDiscovery

Want to give your in-house legal team more control over custodial and non-custodial data sources while freeing up your IT team to tackle other projects?
With ZDiscovery's in-place preservations, legal teams have the power to place and lift data preservations as needed. This reduces the reliance on IT and system administrators, gives legal teams more control over timelines, and cuts down on the risk of accidental data spoliation.
Ability to Integrate
Data repositories and sources are growing faster than most ediscovery and IT teams can keep up. It's important to have a preservation tool that scales with the number of data sources available to custodians. ZDiscovery Preserve's integrations and partnerships allows you to respond efficiently in an ever-changing landscape.
Perform seamless in-place preservation holds on the following data sources:
Slack
Microsoft 365 (Exchange Online, OneDrive for Business, SharePoint)
Google Vault
And more!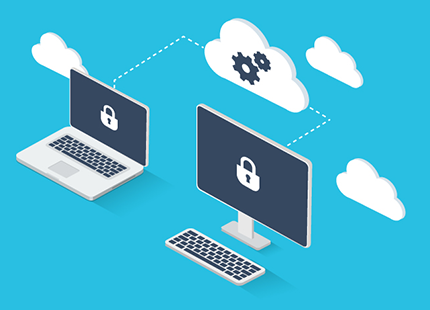 Effortlessly Preserve Data In-Place

Apply in-place data holds directly from ZDiscovery – no need to log into another system.
Easy-to-use, easy-to-learn interface.
Specify the parameters of your preservations by custodian, data source, and date range.
Streamline workflow by managing all legal holds and preservations from one place.
Get Better Visibility & Reporting
Full visibility into the status of preservations.
Easily track hold statuses.
Get real-time alerts.
Create preservation and audit trail reports in minutes – showing the matter, hold, and data associated with each custodian.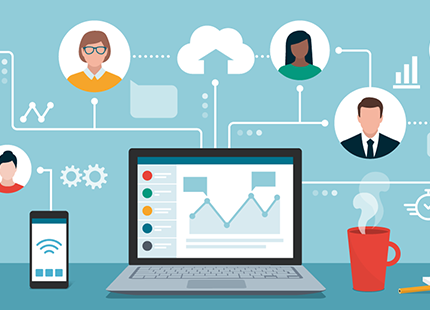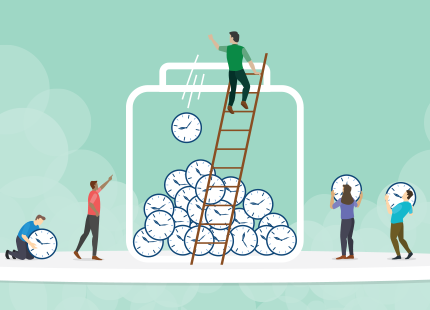 No Technical Expertise or Training Needed
Quickly get up and running, regardless of technical acumen.
Manage preservation holds without requiring IT or O365 Admin support.
[ZDiscovery] saves a lot of time by automatically placing the Office 365 account on hold instead of manually doing it.
Choosing the Right Ediscovery Preservation Software
Data preservations are the cornerstone of ediscovery – after all, if your data hasn't been defensibly preserved, your matter is already on shaky ground. However, data preservations are one step of a larger process, so look for software that provides seamless management of the lifecycle of a matter, and the flexibility to plug into your existing technology ecosystem.
To understand what data preservation software will be the best fit for your organization, start with an evaluation of your company's information governance. It will be necessary to understand what data you have, where it lives, and which data will be most important during ediscovery.
The evolving world of data sources means that there is no one-stop-shop technology that preserves everything that exists today or might exist tomorrow. Instead, look for software that can automatically preserve your primary data sources, typically productivity suites like Microsoft 365 or Google's G-Suite, and offers integrations for your organization's unique mix of less common data sources.
Automated in-place preservations for primary productivity suites like Microsoft 365 or Google.
If preserving in Microsoft, 1:1 relationship between legal hold, custodian, and data.
Flexible integrations for other data sources, including collaboration tools like Slack.
Preservation status visibility and reporting options.
Legal hold notification, tracking, and reporting.
Defensible audit trail of all activity.
Ability for legal to preserve in place without going through IT.
Enterprise-level security.
Easy to learn, easy to use.
Frequently Asked Questions
Additional Reading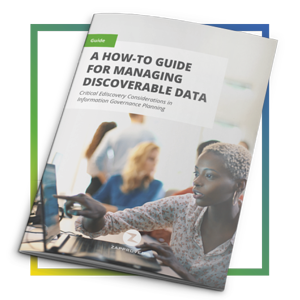 How To Manage Discoverable Data
Information governance is the key to maximize your data's value while minimizing the costs and risks of keeping it.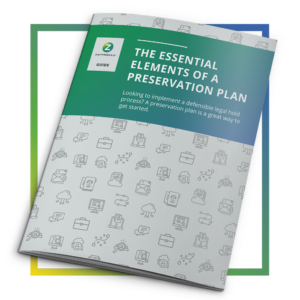 Essential Elements of a Preservation Plan
Looking to implement a defensible legal hold process? A preservation plan is a great way to get started.