What is Electronically Stored Information (ESI)?
ESI: you've seen the acronym. But what exactly qualifies as ESI? And how do you manage it properly to ensure you meet your ediscovery, compliance and litigation response obligations?
Electronically stored information (ESI) is any information that is created or stored electronically. Under revisions made to the Federal Rules of Civil Procedure (FRCP) in 2006, ESI was legally defined to assist with ediscovery processes as well as to accommodate litigation pertaining to electronic records. FRCP rules state that one party may present another with a legal request for documents and/or electronically stored information – including writings, graphs, charts, photographs, sound recordings, images and other data compilations – stored in any medium.
In addition, upon receipt of a discovery request for information and data pertaining to a lawsuit subject to the FRCP electronic discovery rules, the receiving party must take action to develop and produce a response to the request. It is important that ESI be managed so that privileged information is identified and protected. This includes storing privileged information in a secure location and indexing it for search and retrieval.
What are the different types of ESI?
When it comes to corporate ediscovery, ESI includes just about everything. In fact, ESI encompasses any digital record and covers all activities related to ediscovery. A matter without ESI has no ediscovery, as there are only paper documents and physical objects involved. As such, ESI encompasses, but is not limited to, the following types of information:
Electronic communications, including emails, text messages and instant messages and their attachments
Documents, including word processing documents, text files, spreadsheets, slide decks and PDFs
Database information
Social media profiles, posts, messages and other information
Data from mobile or computer applications
Images, photos and videos
Sound recordings, including voicemails
Data from a smart device, such as a smartwatch, smartphone, smart appliance, personal assistant or any Wi-Fi-enabled device.
Emerging technologies used in business, like drones or transportation navigation systems
In short, practically all data and information that you encounter in the corporate world that is not printed is likely to be ESI.
Where is ESI found?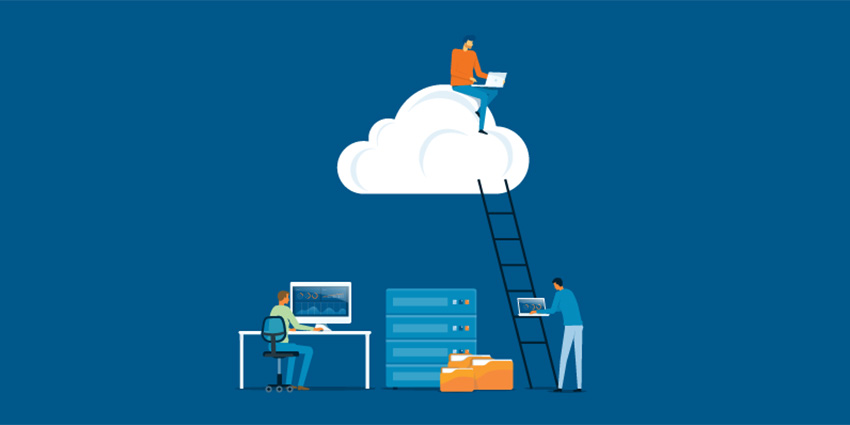 ESI can be found on your laptop, desktop, smartphone, cloud-based application, corporate shared directory, internal server, voicemail system and removable data storage devices — basically anywhere electronic data can be accessed, viewed, downloaded, or saved.
How is ESI managed for ediscovery?
In corporate ediscovery, clear FRCP guidelines regulate the treatment of ESI. Any information that may be relevant to litigation, whether it's a physical item or document or electronically stored data, must be preserved, collected, analyzed, and shared with opposing counsel or the requesting party within a specific timeframe.
FRCP 34 requires that, during litigation, parties must produce ESI within 30 days of a request. The rule also notes that ESI should be produced in the "form or forms in which it is ordinarily maintained or in a reasonably usable form or forms. This means that shared data must be in a format that is easy for the requesting party to read and understand. Many organizations have traditionally shared data in a TIFF or PDF format, but producing ESI in its native format, along with any metadata, is generally preferred.
There is an exception, though: FRCP 26(b)(2)(B) allows that ESI from sources that are "not reasonably accessible because of undue burden or cost" need not be produced. Use this exception at your peril — your opponent could challenge your position about what's inaccessible, and the court just might take their side.What happens if you don't preserve ESI that you should have? This is considered spoliation, and it can lead to substantial sanctions, up to and including dismissal in particularly egregious cases. Not to mention the reputational harm that can occur to your organization from getting sanctioned.
Ensure your ESI is Ready for Litigation

Knowing all of this can help you master your ESI and be prepared for possible litKnowing all of this can help you master your ESI and be prepared for possible litigation. In the event that your ESI is needed for litigation, you'll want to make sure your data is ready to present. First, create and maintain data maps so that you know what ESI you have and where to find it. Lastly, always be ready to issue a legal hold and put data custodians on notice that they need to preserve their ESI. That way, in the event that you anticipate litigation, you are set up for success.
Best Practices for ESI
There are several options to consider when thinking about best practices for ESI. You might be wondering whether to outsource, to manage the process in-house, or to use ediscovery software to manage the process. 
For starters, it's important to consider the proportionality of the task at hand. If the opposing counsel's data production requests are excessive, there's no obligation to agree to those terms. Any information request should be reasonable to meet within the resources of time. How you collect the ESI is critical as well, you will need a concrete audit trail for any data requests. ZDiscovery, for example ,has this functionality built in. Ultimately, a request for ESI is a critical part of ediscovery, often dictating how a lawsuit or trial will unfold. With ZDiscovery, you can easily preserve, process, review and produce ESI for more streamlined, cost-effective ediscovery.
Ready to take control of your ediscovery? Learn more about how ZDiscovery can help.
Book a Call
Glossary definition
Electronically stored information, or ESI, is any information that is created or stored electronically. Rule 34 of the FRCP says ESI "include[es] writings, drawings, graphs, charts, photographs, sound recordings, images and other data or data compilations."