Ediscovery is complicated. Your software shouldn't be.
Take control of your legal holds and seamlessly preserve, collect, and review data with ZDiscovery, corporate legal's #1 choice for ediscovery software.




Zapproved's powerful legal hold management platform helps corporate legal teams save time, improve compliance, and defensibly reduce risk.

Designed to be flexible, the expandable ZDiscovery platform creates a seamless way to add more control over data preservation, collection, and review projects to dramatically reduce spend on outside counsel.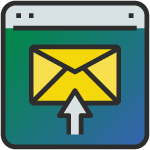 Legal Hold Management
Initiate legal holds, track custodian compliance, and easily pull customizable reports.

Preserve
Automatically preserve and lift custodian data holds in Microsoft 365®, Google Vault, Slack, and more.

Collect
Conduct targeted collections from Microsoft Exchange® and other sources, upload for review.

Review
Easily bring more review in-house to reduce legal spend and gain faster insights.
Corporate Legal's #1 Choice for
Ediscovery Software
Designed specifically for in-house counsel, our enterprise-class software is backed by ironclad security and unrivaled support. ZDiscovery is used by more corporate legal teams than any other. Period.

Many of our employees have had a difficult time with other products… ZDiscovery is a simpler approach that is easier for many to understand and use.
— Andrea J., Paralegal, Banking

Having an audit trail of acknowledgment of the legal hold has been very beneficial. [Zapproved is] knowledgeable, professional, friendly and responsive.
— Steve C., Director, Hospital & Health Care

The reporting options are amazing… The fact that I can pull a hold report personalized to me with extreme detail showing all custodians, issue date, etc. is so helpful.
— Shelley G., Litigation Legal Analyst, Telecommunications
Read more reviews on G2
New Ediscovery Resources
5 Tips for Implementing In-House Document Review

Pop quiz: Which is growing faster—corporate data volumes or ediscovery expenses? Trick question! The answer doesn't matter, because they are each skyrocketing, and legal teams are on the hook for both. As data storage becomes virtually limitless and new workplace technologies emerge, organizations and their employees are generating exponentially more data each year. Data retention […]

Building a Better Approach to Ediscovery Metrics

In ediscovery, your first duty is defensibly protecting your company from risk. The necessity of this role has meant that, historically, Legal could operate outside the discretion of corporate budgets. But soaring data volumes and complexity are driving up the costs of ediscovery, and there is increasing pressure to adopt a more business-centric approach. To […]

Rule 26: Proportionality, Meet and Confer, and Discovery Plans

The Federal Rules of Civil Procedure (FRCP) provide detailed guidelines for civil litigation "to secure the just, speedy, and inexpensive determination of every action and proceeding." It's important governance for all corporate legal teams, and there are several specific provisions in the FRCP that have a huge impact on ediscovery. In this post, we'll be […]
Got 15 minutes to see how you can save time, reduce costs, and mitigate risk?