Ediscovery is complicated. Your software shouldn't be.
Take control of your legal holds and seamlessly preserve, collect, and review data with ZDiscovery, corporate legal's #1 choice for ediscovery software.




Zapproved's powerful legal hold management platform helps corporate legal teams save time, improve compliance, and defensibly reduce risk.

Designed to be flexible, the expandable ZDiscovery platform creates a seamless way to add more control over data preservation, collection, and review projects to dramatically reduce spend on outside counsel.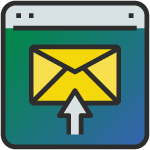 Legal Hold Management
Initiate legal holds, track custodian compliance, and easily pull customizable reports.

Preserve
Automatically preserve and lift custodian data holds in Microsoft 365®, Google Vault, Slack, and more.

Collect
Conduct targeted collections from Microsoft Exchange® and other sources, upload for review.

Review
Easily bring more review in-house to reduce legal spend and gain faster insights.
Corporate Legal's #1 Choice for
Ediscovery Software
Designed specifically for in-house counsel, our enterprise-class software is backed by ironclad security and unrivaled support. ZDiscovery is used by more corporate legal teams than any other. Period.

Many of our employees have had a difficult time with other products… ZDiscovery is a simpler approach that is easier for many to understand and use.
— Andrea J., Paralegal, Banking

Having an audit trail of acknowledgment of the legal hold has been very beneficial. [Zapproved is] knowledgeable, professional, friendly and responsive.
— Steve C., Director, Hospital & Health Care

The reporting options are amazing… The fact that I can pull a hold report personalized to me with extreme detail showing all custodians, issue date, etc. is so helpful.
— Shelley G., Litigation Legal Analyst, Telecommunications
Read more reviews on G2
New Ediscovery Resources
4 Strategies to Advance Your In-House Legal Department

Let's face it, being a corporate legal team in the year 2023 is no easy task. A lot has changed in recent years, and teams now rely on collaboration between legal, technical, and operational specialists. To advance in-house legal department strategy, today's ediscovery teams must be multifaceted, integrating different considerations, roles, and technologies. But this […]

Two Ediscovery Best Practices for Information Governance

For most enterprises, managing data is like herding billions of very active cats. As corporations moved from paper to digital data (but still retained mountains of paper files), the sprawl initially shocked and disoriented those responsible for knowing where the data was kept. Fast forward to now, and the shock has worn off. That is […]

Zapproved is Now an Exterro Company!

Legal GRC Platform Exterro Announces Acquisition Of E-Discovery Provider Zapproved Combination of Zapproved's Industry-Leading Customer Service and Exterro's Award-Winning Legal GRC Platform Will Enable Organizations to Better Manage the Complex Interconnections of E-discovery, Privacy, Legal Operations, Digital Investigations, Cybersecurity Response, and Information Governance. PORTLAND, Oregon – Jan. 19, 2023 – Exterro, a leading provider of […]
Got 15 minutes to see how you can save time, reduce costs, and mitigate risk?