Document Review for Ediscovery
Reduce Spend by Bringing More In-House
In-house ediscovery doesn't have to be an all-or-nothing decision. Reduce spend by bringing more ediscovery document review in-house.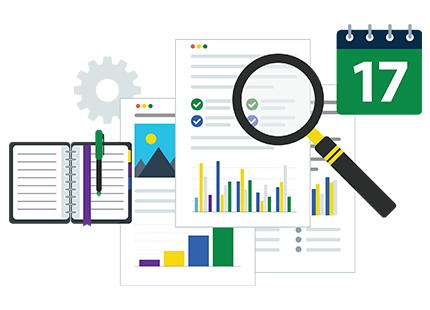 What is Ediscovery Document Review?
Also known as simply "review", document review is the stage of a matter's lifecycle in which a company is ready to examine collected documents to determine if they are relevant, responsive, or privileged to the legal matter(s) at hand.
Ediscovery review is the final stage before production, in which an organization provides discoverable information to its outside or opposing counsel. Not just for litigation, document review can be used in regulatory investigations, subpoena and third-party requests, internal investigations, and in due diligence assessments for mergers and acquisitions.
Depending on the size of the matter and the composition of the in-house legal team, one reviewer may be responsible for reviewing all of the documents in the review set. If the matter proves to be large and/or complex, multiple in-house reviews may work to review the document set. Additionally, specialized outside counsel or outside vendors may be brought in to assist.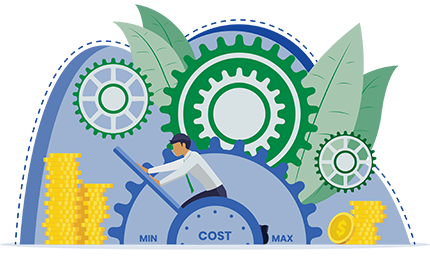 Why is Ediscovery Review Important?
The purpose of document review is to identify information that is relevant for a matter. For litigation, it identifies what information falls within the scope of discovery. Under Federal Rule of Civil Procedure 26(b)(1), that includes "any nonprivileged matter that is relevant to any party's claim or defense and proportional to the needs of the case."
Establishing the scope of the matter also takes into account the relevant time period and data custodians the litigation is referencing. Clearly defining the scope (and re-defining the scope if required as the case progresses) is imperative to setting in-house teams up for success in the review phase of the Ediscovery.
Document review enables a legal team to make informed decisions about next steps for matters like litigation, investigations, and information requests, including the decision to keep the review work in-house or enlist the services of outside counsel.
Benefits & Features of ZDiscovery Review

ZDiscovery Review helps legal teams save money by bringing more ediscovery in-house and reducing data volumes when outside counsel is needed. Designed specifically to help corporate legal teams handle routine review for matters such as internal investigations, litigation, subpoena responses, and compliance matters, ZDiscovery Review is easy to learn and easy to use – no extensive training required.
Reserve your outside spend for large, highly complex, or high risk matters.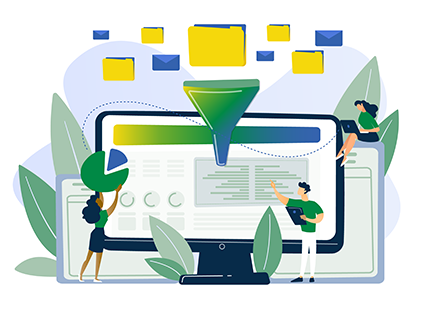 Process and Cull Data Yourself
Eliminate the need for outside processing with ZDiscovery Review.
Ingest data via a simple drag-and-drop portal.
Automatically process and deduplicate files using ediscovery's fastest and most trusted engine, powered by Nuix.
Reduce data volumes with powerful search and culling filters such as date range, document type, custodian, email domains, and search terms.
Easily Review and Identify Documents
Apply targeted keyword searches, filters, and search term hit reports to quickly find documents of interest.
Use email conversation view to recreate email chains.
Customize tags to better organize files around your cases.
Make unlimited saved searches to pick up your review right where you or a team member left off.
View and interact with dynamic dashboards to track the progress of your review.
Collaborate with other reviewers through shared dashboards and notes.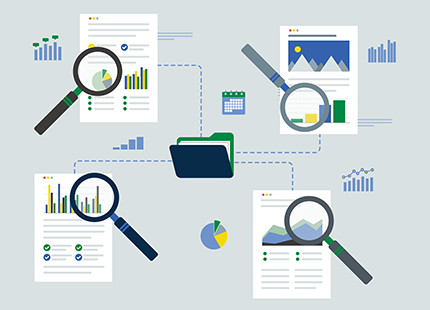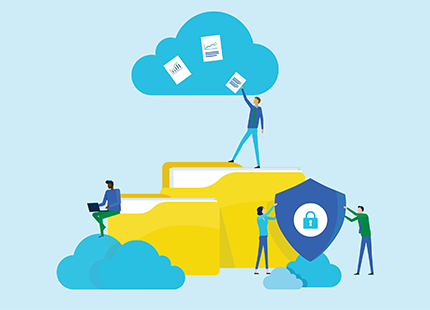 Protect Sensitive Information with Intuitive Redaction Tools
Redact privileged or personally identifiable information in seconds.
Export with redactions in place, and exclude privileged documents, a feature ZDiscovery Review can do automatically.
Include the reason for redactions that can be included in the production and associated load file.
Produce Documents in a Variety of Formats
Export documents in native, TIFF, and PDF formats. Slipsheets can be automatically included for hard-to-image files like audio or video files.
Export load files in multiple formats with configurable metadata columns.
Apply and customize Bates stamps and other endorsements.
Continued productions is a feature that allows you to produce an additional set of documents using the same production configurations and settings as a previous export in the review project. This allows for consistency of production settings and bates numbering.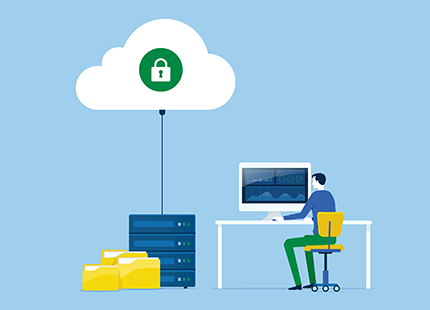 We were able to reduce the volume of data sent out in a recent case by 500 GB, saving over $30,000.
Choosing the Right Ediscovery Document Review Solution
Even in the face of growing data volumes, legal departments are receiving pressure to reduce legal spend. Document review is the most expensive stage of a matter, so legal teams need a realistic option for reducing these costs.
Outsourcing everything is not sustainable precisely because of the growth of data. It's simply too expensive, not to mention you are at the mercy of another company's timelines.
Modern, cloud-based ediscovery software enables corporate legal departments to bring routine document review in-house, requiring minimal training and staff resources while offering huge cost savings and security benefits.
Today, there's simply no scalable, time-efficient way to handle review without technology. When your team is ready to bring more ediscovery in-house, here are a few features to look for:
Built-in Data Processing And Culling, Including Automatic Deduplication And Denisting.
Review Capabilities Designed For Corporate Legal.
Intuitive Keyword Search Tools.
Document Tagging.
Easy To Use: Overly Complex Software Will Not Help.
Ability To Grant Access To Outside Counsel.
Production Format Options.
Bates Stamping.
Stemmed Searches To Find Related Content.
Frequently Asked Questions
Additional Reading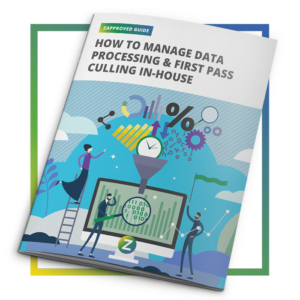 How to Manage Data Processing and First Pass Culling In-House
4 Ways to Slash Ediscovery Spending.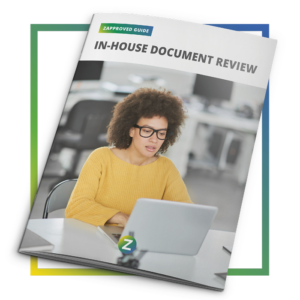 In-House Document Review
5 Best Practices for Corporate Legal Teams