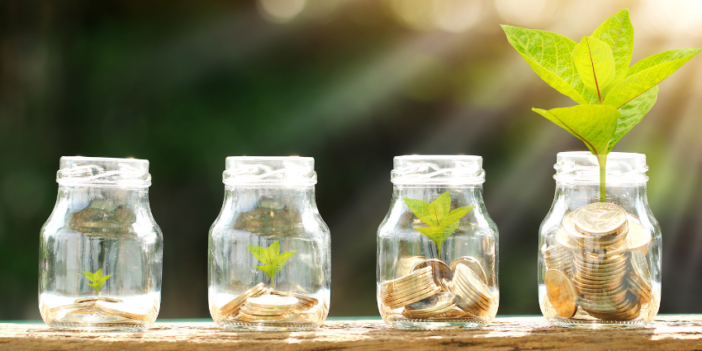 Main Idea:
Ediscovery efforts are too often framed in terms of cost rather than value, so they don't always translate to the resources and buy-in we need to be our best. To showcase the true ROI of ediscovery, we have to start by understanding the costs.
Great ediscovery ensures companies can make fast, effective decisions about potential litigation, which in turn saves millions of dollars and hundreds of hours that are applied to investment, innovation, and strategic planning.
So why is ediscovery so often seen as a necessary evil—or even worse, a dreaded "cost center"—instead of a value creator?
For you practical, clear-headed ediscovery veterans out there, this distinction might seem semantic or rhetorical. After all, ediscovery is essential (and legally mandated) no matter what we call it. But when the threat of a recession creates budgetary caution, it's the cost centers that see cuts—not value creators. That can mean:
Fewer resources, longer hours, tighter deadlines, and greater stress
Greater possibility of errors and potentially worse litigation outcomes
Lack of engagement from other business partners, leading to challenges with legal holds, preservation, and collection
Greater reliance on outside counsel for processing and review, leading to higher costs
To think and communicate in terms of value, you must first have a clear understanding of ediscovery costs. Here's a rundown of those costs, along with a few suggestions on how to control them.
How to Determine the Total Cost of Ediscovery
As a business leader and value creator, it's important to understand the total impact of ediscovery on the organization. Many ediscovery teams lack firm metrics around cost drivers, so the first step is to take inventory of how your team operates and track the expenses it incurs. A confluence of factors should be a part of your final calculations.
Hard expenses
These costs will show up as a dollar figure that your team should aim to control:
Paying vendors or outside counsel to process and review data
Over-collecting data due to lack of tools to property scope a matter
Pricing models for ediscovery services based on data volumes, which means outsourced hosting, processing, and review can cost hundreds of dollars per gigabyte
Time spent
There are opportunities to reduce the amount of time your team spends on the ediscovery process—hours which can then be applied to other casework or value-add activity. To get a handle on these costs, document:
Hours spent manually tracking legal hold notifications
Hours spent manually following up with custodians
Hours spent on manual review
Hours of IT's time spent on data preservation and collection
Operational Costs
These factors impact how successful and efficient your team can be. Keep track of them to understand the right approach to building a team and executing an operating strategy.
Staffing needs to ensure you have the necessary resources to manage legal holds, data preservation, collection, and routine review
Educational resources and documentation to ensure compliance and strong data governance
Pain points in process that impact collaboration, efficiency, accuracy, and decision-making
Opportunity costs related to underinvestment in ediscovery tools
Risks
Protecting against risk is the name of the game in ediscovery, but your processes and allocation of resources can reduce (or increase) your exposure. When making the business case for ediscovery, think in cost terms when it comes to these risks:
Spoliation of evidence due to bad process, risking court sanctions
Human error as a result of over-reliance on manual processes
Missing court-imposed deadlines for ediscovery
Changing privacy regulation that impacts data-retention policies
Cybersecurity breaches as a result of sending unnecessary data outside your environment; in the U.S., the average data breach costs a company $9.44M
Understanding the Costs of Ediscovery Software
Now that you've got a firm handle on the holistic costs of ediscovery, you can take meaningful steps toward reducing them and allocating the savings in time and money to better business outcomes. Ediscovery software can go a long way in this effort.
But software isn't a panacea (believe me, we wish it was). You can't simply flip a switch and watch costs plummet. Like all tools, ediscovery software is a means to an end, a conduit for maximizing your existing talent, ingenuity, and processes. Understanding the up-front costs associated with software will help you make the right decisions for your business and allow you to get the most from your solution. Here's a few factors influencing the cost of ediscovery software:
Data management and processing—Your data-governance practices, data volumes, and the complexity of your matters are all important considerations when selecting edisscovery software. Be sure your needs match the features of your tool.
Training and adoption—Dazzling new features won't lead to greater value if your people can't (or won't) use them. Be sure to budget in time to evangelize your new tools across the company and support change management with continual training.
Hosting and licensing—While most ediscovery software is cloud-based these days, there are still on-prem solutions available. These may be the best fit for your specific needs, but be sure to account for server/hardware, security, and energy costs. Also be sure to consider the licensing agreement for your solution and weigh that against the number of seats or log-ins your team needs.
Integration—What will it take to get your solution up, running, and optimized to your needs? To reduce pain during the integration phase, make sure your user group has a seat at the table during procurement, that you have a dedicated integration team, and that you've chosen the right vendor to lead the charge during the process.
Controlling the Costs of Ediscovery
Now that you've begun to catalog the metrics contributing to your costs, you can start to take a few proactive measures to control those costs and identify opportunity gains for the business.
Embrace a hybrid approach: handle more routine litigation in house while reserving outside spend for high-risk, high-complexity matters
Process some or all data in house to reduce the volume you send outside parties for review
Free up your team for other tasks by automating some or all of the legal hold process
Automate collections and preservations to empower Legal and unburden IT
Select cloud-based solutions to ensure high security standards and reduce vulnerabilities
Align strategic investment in ediscovery software with ongoing digital transformation efforts across the business to reduce change fatigue and increase adoption
Want to Go from Cost Center to Value Creator? Zapproved Can Help
Just like you, we at Zapproved believe ediscovery excellence can lead to better business outcomes, empower organizations, and elevate careers. We designed our ZDiscovery platform specifically with these goals in mind.
We partner with your team to reduce costs by giving you control over more of the ediscovery process, so you're less reliant on expensive outside vendors—and so you can put those cost and time savings to work in other critical areas. ZDiscovery software delivers:
Automation across the legal hold process, so you spend less time managing and more time building stronger cases
Data collection and preservation in the hands of your legal team, reducing the burden on IT and getting you decision-making data faster
Powerful processing so your data is reviewable in house; it also reduces data volumes so you spend less on outside counsel if you do need it
Detailed, searchable reporting and tracking for things like custodian receipt and compliance, custodian interview responses, tasks, and open matters for more defensible ediscovery
An easy-to-use, easy-to-learn platform to help speed adoption, reduce training time, and realize value more quickly
Cloud-based software with enterprise-class security and certifications for a safe data environment