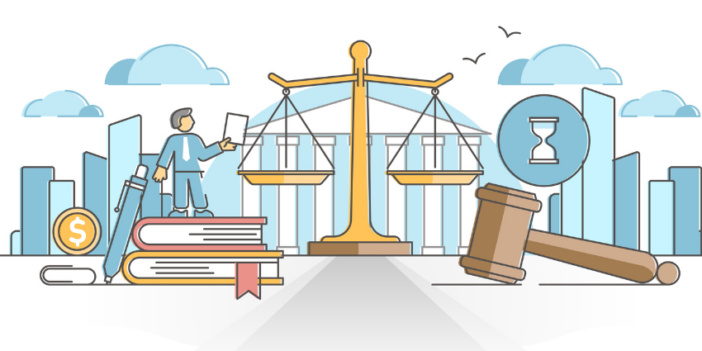 The mandate of corporate legal—protect brand reputation, control risk, ensure compliance—has run up against some hard realities as the nature of business evolves, especially when it comes to ediscovery.
There's no need to cite chapter and verse on the data-volume statistics: it's clear that the same digital transformation fueling business growth also creates an explosion of data and other electronically stored information (ESI) generated by a growing list of personal and professional technologies.
That means ediscovery is more complex and expensive than ever—though no less vital. With pressure mounting to do the same excellent work with tighter budgets, legal teams must become more proactive, cost-conscious, and strategic. That shift begins with excellent Information Governance, and ediscovery plays an integral role in getting it right.
Information Governance is Critical but Challenging
Before we dive into the relationship between Information Governance (InfoGov) and ediscovery, it might be helpful to provide a quick primer on what InfoGov is, why it's so important to your business, and why it can be such a complex challenge.
What is Information Governance?
Think of InfoGov as the process of creating a map to all the data within your organization. Data mapping requires an understanding of where all the information within your company lives and how it's being stored. To complete the map, InfoGov catalogs the tools, software, and applications used across the business and how data is stored by those tools.
But a map also requires a legend and compass rose to be a useful guide. InfoGov informs retention policies for data repositories and deletion policies for when data is no longer needed. It also creates documentation as a reference for stakeholders across the business, so they understand how to use the map and access data when they need it to make decisions or inform strategy.
What Are the Challenges to Strong InfoGov?
We've already touched on the huge growth in data volumes that result from ongoing digital transformation. As more data exists in more places, the job of InfoGov becomes more challenging in several ways:
Greater complexity: InfoGov is not something that exists separately from other teams within an organization. It overlaps with every other function, including Legal. Every business unit generates data, and they often create their own processes and use their own technology stack in idiosyncratic—or even unknown—ways. Those vagaries lead to complex data environments to document.
Distributed ownership: Because data is generated across business units, InfoGov can be difficult to centralize. No one person owns all data or has total visibility into how it's used, and unless the InfoGov team has executive sponsorship, resources or investment can be scarce. Some companies are experimenting with new C-suite roles for InfoGov, but it's still a work in progress.
Blind spots: There's an old truism in data that says you don't know what you don't know. It's certainly the case for InfoGov teams. Personal technology now may be used interchangeably with business tech, in unpredictable ways. If new employee behaviors emerge, these can go undocumented of your data map.
Need for flexibility: For all the reasons we've mentioned, InfoGov must be a fluid, dynamic process. Your business environment is always evolving, and InfoGov must be equally nimble. This can make hard-and-fast processes difficult to come by.
Ediscovery and Information Governance: The Perfect Pair
Take a quick look back at that list of InfoGov challenges we just discussed; at a glance, you'd be forgiven for assuming they were the challenges of ediscovery, instead. That's because ediscovery overlaps with and even reinforces InfoGov in many ways. Both work with a diverse group of stakeholders to create a reliable, actionable record of data collected from every part of the business. Here's a few important ways they intersect and amplify one another.
Why Good InfoGov Matters for Ediscovery
To put it simply, ediscovery depends on a foundation of great Information Governance to become more strategic and maximize resources. If your team is looking to manage costs, improve efficiencies, and reduce risk, InfoGov can help. Here's how:
Provide a head start on future matters: When the threat of litigation looms, InfoGov can show your ediscovery team where and how ESI and other data were stored in similar cases. That can give you a starting point to focus your efforts, saving you time and narrowing the scope of your search during early case assessment.
Reduce over (or under) collection of data to reduce costs: Without reliable InfoGov, it can feel like your ediscovery team is grasping around in the dark when it comes to the volume of ESI to collect and preserve. If Information Governance can't tell you where relevant ESI is housed, you may have no choice but to exercise caution and collect everything that has a chance to be relevant. That can lead to increased data-storage costs or excess third-party fees if you outsource. On the flip side, you may also overlook an important data source and under-collect ESI.
Reduce Risk: Without great InfoGov, potential evidence may be deleted or altered, leading to spoliation. You may also not have all the data you need to make critical decisions to settle a case or move forward with litigation. And over-collection isn't just costly, it can be dangerous. Any data you send outside your environment for review is exposed to greater cybersecurity risk on top of expensive fees.
How Ediscovery Can Be a Better Partner for Stronger Governance
Ediscovery doesn't just benefit from great InfoGov; it can actually reinforce your governance practice and create better outcomes across the business. Here's a few things your ediscovery team can do to be a better InfoGov partner:
Refine your legal hold process: Legal holds have a direct impact on Information Governance, because they articulate the amount and sources of data to be preserved and collected across the organization. This can mean a suspension of retention/deletion policies or the duplication of data that must be stored. It also adds uncertainty to governance, as the scope of the matter may grow over time. To be a better partner, look for ways to automate your legal hold process. This provides transparency and increases control regarding the number of custodians, data sources, and data volumes in play. With the right tool, you can also automate hold releases, keeping you better organized and letting InfoGov know which data they can safely dispose of.
Invest in tools for in-place perseveration and collection: Preserving and collecting in-place—that is, at the source of the data—eliminates the need to duplicate or move data, which will help you control costs in ediscovery and helps you scope litigation during early case assessment. But it also helps InfoGov stabilize disposition schedules, since data is not continually moving from one system to another. The right ediscovery software does this automatically, so you avoid the potential for human error that comes with manual process.
Share information from custodian interviews: Custodian interviews are essential for thorough, defensible ediscovery, and the information they uncover can be a huge benefit to InfoGov teams, too. For example, governance may think that all business is conducted on company laptops. But a custodian shares in an interview that she does 20% of her job on her phone while traveling for work. This insight should be added to governance documentation, which can in turn make things easier for other business units. The right ediscovery tool can store custodian interview responses and create detailed reporting, making it simpler to share.
Share the responsibility for risk: Maintaining robust ediscovery practices will help your organization remain compliant, especially with privacy regulations that change or evolve frequently. By being diligent about the amount of ESI you collect in ediscovery, you can also cut down on the risk of a cybersecurity incident.
Ediscovery Software Reinforces Great Information Governance
When ediscovery and InfoGov coordinate, your legal team can operate more efficiently, access data necessary to make the best strategic decisions quickly, and move forward defensibly. This leads to better legal outcomes, but it also supports better business outcomes.
Zapproved's ZDiscovery platform reinforces strong InfoGov with:
Automation capability across the legal hold process
Centralized matter data and custodian interview responses for simple tracking and detailed reporting
In-place preservation to save time and reduce costs
Enterprise-class security to reduce risk
To find out how Zapproved can support InfoGov excellence in your business, contact us today!
Take the Next Step