Reduce Spend by Bringing More Ediscovery Document Review In-House
In-house ediscovery doesn't have to be an all-or-nothing decision.

Easily conduct in-house review or simply reduce data volumes when outside review is necessary

Outsourced document review is expensive
The cost associated with outside review will only increase as data volumes and complexity continue to grow.

Many review tools are overly-complex for the needs of corporate legal
To bring more ediscovery in-house, legal teams need easy-to-use review software that empowers the entire team, regardless of technical acumen.
Reduce review costs by 50% or more with ZDiscovery Review.

Quickly find relevant information
Confidently manage document review for routine matters like internal investigations, subpoena responses, and early case assessment with targeted keyword searches, filters, and search term hit reports.

Reduce data volumes
Use powerful and intuitive search and culling filters to reduce datasets prior to in-house review or drive significant cost-savings by sending out less data.

Easily collaborate with outside counsel
Create and store properly-formatted exports and productions securely for easy access by approved third-parties, and grant access for relevant data only.
We were able to reduce the volume of data sent out in a recent case by 500 GB, saving over $30,000.
Additional Reading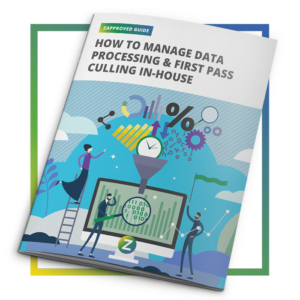 How to Manage Data Processing and First Pass Culling In-House
4 Ways to Slash Ediscovery Spending.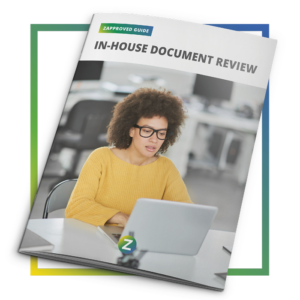 In-House Document Review
5 Best Practices for Corporate Legal Teams