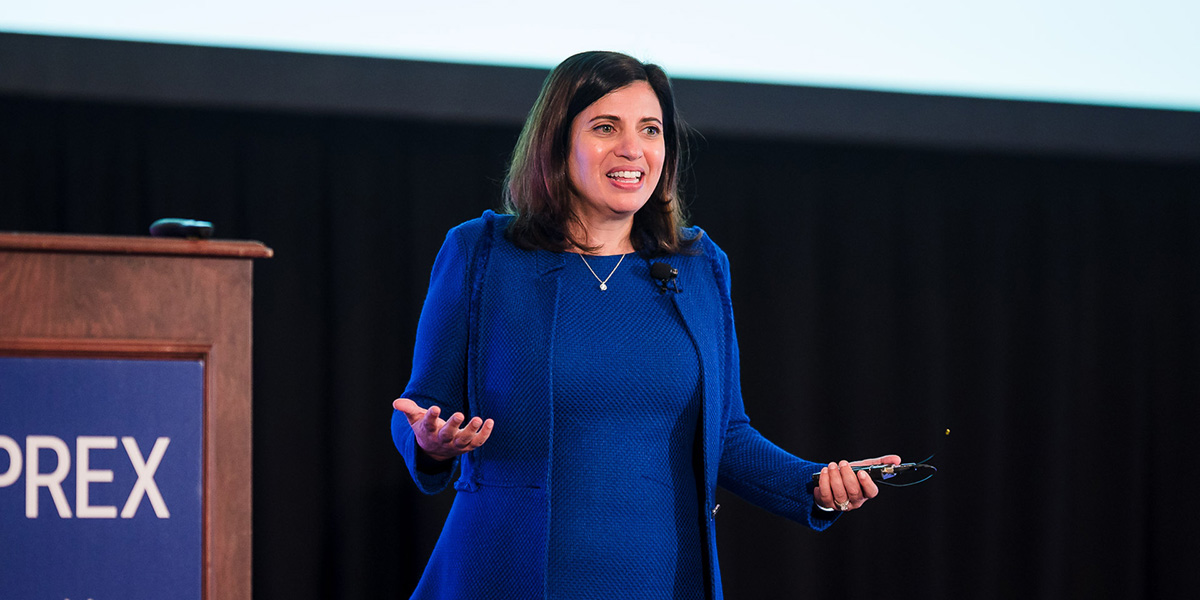 With Vista's partnership, CEO Monica Enand shares why Zapproved is strategically poised to grow and advance the ediscovery software market.
This week we announced that Zapproved is accepting a strategic investment from Vista Equity Partners. I am extremely proud of what Zapproved has become over these last nine years.
None of our achievements would be possible without the support of our "ridiculously happy" customers! This phrase is one of the first things I wrote on a Zapproved whiteboard, and it's the mantra we still strive for every single day.
Our success also relies on the tremendous talent and dedication of our employees, investors and strategic partners. Together, we have evolved, innovated and redefined what's possible in the ediscovery software industry — for the better.
Why take this step now? It is for exciting reasons. Zapproved has experienced strong and steady growth since launching Legal Hold Pro in 2009. As our software gained popularity among corporate legal teams, we expanded our product line. Today we are the leading provider of in-house ediscovery software.
Partnering with Vista, a market leading investor in enterprise software, will enables us to tap into their years of expertise. This new investment will help us develop our products faster and advance our business to the next level.
What does this mean to our customers? There won't be much change. We'll have the same great people selling, developing and servicing our products. The entire Zapproved team is staying put, proudly based in Portland.
Our mission is unwavering as well: to help the in-house legal community take control of electronic discovery and data management. Zapproved's ZDiscovery Suite delivers on that promise by offering a cost-effective system that simplifies complex ediscovery tasks. We are excited to continue innovating to create more of the tools every company needs to build better outcomes.
Thank you for supporting Zapproved over these years. We look forward to investing in a new and exciting future with you.
– Monica Enand, Chief Executive Officer and Founder at Zapproved