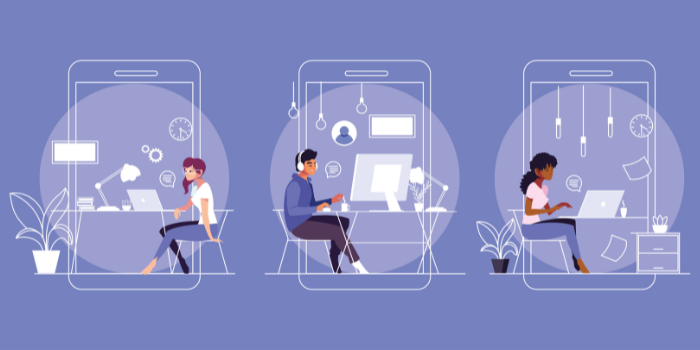 There are two big challenges when issuing a legal hold notification. First, making sure people don't ignore it. Second, making sure you as the legal team aren't inundated with questions after every send. The following are our top 5 tips for reducing custodian questions and boosting their compliance.
Five Legal Hold Components that Increase Custodian Compliance
1. Training
There is no substitute for training and educating your potential custodians on what a legal hold is and what their duties are should they be placed on one. Some training opportunities to consider are:
New Hire: Most companies have onboarding programs that include security, compliance, and handbook training. Consider adding a sample hold notice and some FAQs into this training.
Annual Security/Compliance: Work with your colleagues who lead the annual employee training, and include a couple of slides like a sample hold notice and FAQs.
Internal Newsletters: If your organization does periodic newsletters, get on the rotation for including some basic legal hold information once or twice a year.
2. Branding
Custodians are understandably wary of emails that come to them asking them to click links, which your legal hold application almost certainly does. The most common question that custodians have is "Is this a legitimate email?"
Set your legal holds to come from an internal email address, not an external vendor one.
Ensure that your email systems are set up to read those emails as internal.
Include company branding, such as your logo across your notices.
3. 'Just in Time' Information
We all know custodians have day jobs to do, so it's understandable that potential legal holds and their obligations may not be top of mind or top priority.
Include an FAQ as an attachment or hyperlink (or both!) in your legal hold notifications. Consider adding this to your templates to automate it instead of all hold administrators needing to remember every time.
First Hold: If you have a formal LMS software/program, set up an alert so you know when someone gets added to their first legal hold, and have them enrolled in a special "New Custodian" training session.
Pre-Hold Email Communication: Depending on your organization, it might be useful to send a more informal communication slightly in advance of the legal hold, so new custodians know what to expect.
4. Ongoing Communication
Similar to the above, you've given custodians the information, but they may not remember it, particularly if they are just on that one hold from two years ago.
Set your holds to automatically remind past due custodians of their duty to preserve and the need for them to acknowledge the hold.
Set your legal holds to automatically remind custodians on a regular basis – as a best practice we recommend quarterly or twice yearly for companies who don't have many serial custodians, or one to two times annually in a consolidated notice for companies who predominantly have serial custodians. For best results, offer a custodian portal where employees can see all of their holds in one place.
Close your holds: Don't just notify when a custodian is added to a hold, communicate to them when they are no longer on hold and what they should do.
5. Follow Through
All of the above will really help boost custodian compliance, but ultimately there is no substitute for actually talking to custodians.

If you haven't gotten a response from a custodian:
Make sure you have escalations set up so that you know if a past due custodian has remained non-responsive.
Call them, message them, or stop by their desk – Your method will vary depending on your company culture, but don't just rely on email for this. The companies with top custodian compliance rates always follow up with their custodians in ways that are meaningful.
A huge benefit of strong, consistent follow through is that in the long run, you'll save time and improve compliance automatically, since custodians will be educated, aware, and will know they are going to hear from legal if they don't take care of their legal holds in a timely manner.
Now, none of these may seem earth shattering, but very few enterprises have rolled out a comprehensive program for custodian compliance that hits all these items. The more you are able to address proactively and on an ongoing basis, the smoother your legal hold notification and management process will be.
Did I miss your top tip? I would love to hear it, along with your feedback! Please email me at jennifer@zapproved.com.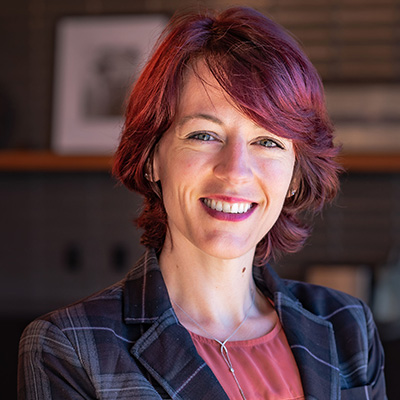 Jennifer Bantelman
Vice President of Customer Experience & Thought Leadership
Jennifer is a technologist focused on strategy, customer experience, workflow, and process improvement in legal tech. She has worked in software and technology for over 15 years, is a Certified e-Discovery Specialist, and holds an M.A. in Strategic Communication. She is currently Vice President of Customer Experience and Thought Leadership at Zapproved, where she ensures customers receive world class support and services, and that product feature functionality and technical capabilities are designed and implemented in ways that solve real world problems. Jennifer is a speaker and content contributor on a variety of technology, data preservation and ediscovery issues, and is the Co-Chair of the PREX Conference.