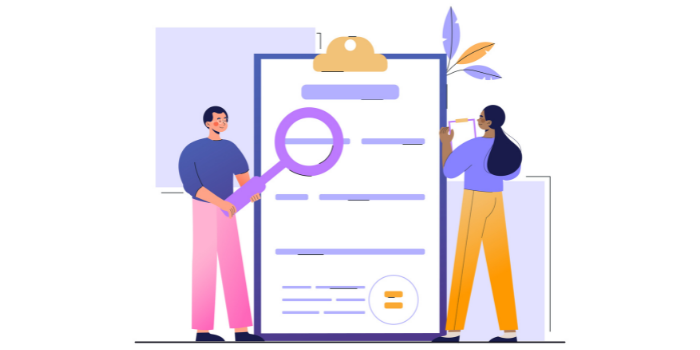 The Advantages of In-House Document Review
Many corporate legal teams struggle with the question of what parts of the EDRM can and should be handled in house, and what is best served by outside counsel. For years, document review was seen as an all-or-nothing prospect: either all review was handled by the in-house team or everything was sent out.
However, there is a better option. Like many other critical business functions, document review is best when handled through a hybrid approach, leveraging enterprise technology for routine review and outside counsel for trickier work.
By bringing more ediscovery in house, you can save your outside spend for higher risk or highly complex matters, while speeding up timelines from those routine matters, streamlining processes and saving money. And yet, corporate legal teams still see in-house document review as an all or nothing decision, but it doesn't have to be. Read our blog for all the in house document review best practices you've been looking for.
Considerations For Bringing More Review In House
Even in the face of growing data volumes, legal departments are receiving pressure to reduce legal spend. It's no secret that data processing and review are the most expensive stages of the EDRM, so legal teams need a realistic option for reducing these costs.

Outsourcing everything is not sustainable precisely because of the growth of data. It's simply too expensive, not to mention you are at the mercy of another company's timelines.
On the flip side, in-house document review drives huge cost savings as long as you equip your team with the right tools. For example, some of the more routine review needed for internal investigations, small matters, subpoena and other third-party responses are easily handled with ediscovery software designed for corporate litigation. A large-scale matter like a class action suit is probably better handled by your outside counsel's scale and expertise.
Best Practices for Getting Started with Document Review
Take a Hybrid Approach

We believe the most useful model is a hybrid approach to document review. Put the right tools and processes in place to allow you to handle the majority of your review in-house without overburdening your team. Reserve outside spend for large, highly complex, high risk cases – that's what they do best, after all!

Identify the Gaps in Your Process

Do you have the ability to process data? In other words, can you turn the ESI from multiple data sources into a format that is easily viewed and tagged. Where does your processed data live? You'll need a secure storage environment that will protect highly sensitive matter data. Do you have a review tool? Trying to rely on email systems or pdf viewers is labor intensive and potentially risky if metadata is altered in the act of reviewing documents. Can you easily export data? When you do want to involve outside counsel, you need the ability to send *only* what you want them to review.

Get Organized First

Even before processing your data, you can use consistent naming conventions and logical data sorting to save time down the line. For example, organize data by custodian name and I.D., which will be important for establishing a defensible tracking chain of custody.

Bring More In-House Without Overwhelming The Team

Start slowly, if you're managing most of your review process in-house, consider simply processing your data in-house, which will allow you to dramatically reduce data volumes before sending to outside counsel. Because a typical third-party service might charge hundreds—or thousands—of dollars per hour for document review, even a small reduction in data volumes can have a significant impact on the bottom line.

Select the Right Ediscovery Software

Your team is only as good as the tools it has to do its job. The right ediscovery software might not be an incredibly robust system that is hard to use and difficult to drive adoption, but a tool that will help you manage routine matters in-house, process data, and save on the bottom line.
How ZDiscovery Helps Corporate Legal with In-House Review

With the right ediscovery software, teams can save countless hours, valuable company dollars, and drive efficiency. At Zapproved, our Review software is designed specifically to help corporate legal teams handle routine review for matters such as internal investigations, litigation, subpoena responses, and compliance matters. ZDiscovery Review can help you:
Quickly process data yourself to eliminate outside processing fees
Easily ingest data via a simple drag-and-drop portal
Process thousands of file types
Automatic deNISTing and deduplication instantly reduces data volumes. Leverage filters and search term hit reports for further reductions
Easily review documents to identify relevant data
Redact privileged information in seconds
Apply and customize Bates numbers and other endorsements
Export load files in multiple formats with configurable metadata columns
Export data in native, TIFF, and PDF formats with redactions in place, and exclude privileged documents
In addition, ZDiscovery Review is easy to learn and easy to use, and requires no extensive training. This is huge for teams looking to onboard a software that internal stakeholders will actually adopt, not to mention use efficiently without sucking up valuable hours learning to use an overly complex tool.
Ready to bring more document review in house with ZDiscovery?
Get in Touch