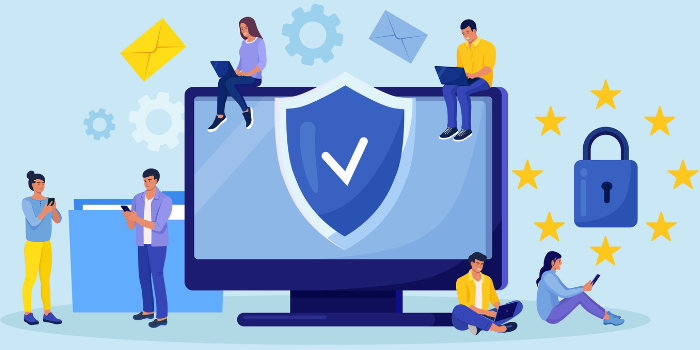 It's no secret that corporate legal teams are being asked to do more with less. Increased workloads and decreased budgets are leaving ediscovery teams feeling overburdened. This makes the thought of bringing any more work in-house feel like the last thing you want to do, let alone adopt new software solutions. When teams take on the task of figuring out which tools and technology to add to their legal technology roadmap, ediscovery software must be a top priority, here's why.
What is a Legal Technology Roadmap?
About 72% of CLOC members surveyed said that they had a legal technology roadmap in place. A legal technology roadmap is a way for corporate legal teams to understand the key strategic priorities for their team, what tools they need to address them, and how to get there. It provides a playbook for what technology a team should invest in, how it might drive efficiency, what it might cost, and how it will be measured.
How a Legal Technology Roadmap Can Lead You to Operational Effectiveness
One of the first things people want to know when they're considering software is how much they can save later by investing now. By creating a legal technology roadmap, you can have a plan in place to assess what it is you're looking for in technology. This will be different for every organization, some are looking to drive efficiency in the legal hold phase, while others are looking to reduce spend on outside counsel, but whatever your end goal, your roadmap is there to help. Think of it as your compass as you set out to reach your final destination.
What are the Benefits of a Legal Technology Roadmap
Making the Case for Software

With so many competing company priorities, it can be challenging to build the case for new tools when you're in the trenches every day. While the benefit of in-house ediscovery software might be evident to your team, you need to make a compelling business case as to why it's a good investment for the business as a whole! After all, ediscovery is a significant portion of the legal budget, and no one wants to be sanctioned for spoliation of evidence.

Clarity on Goals and Objectives

As mentioned, your roadmap is your compass guiding you to where your department needs to go. Identifying what processes are currently in place and what technology is currently being used will help you understand what efficiencies your team needs to drive and what new technology will help you get there.

Securing Budget Approval

Knowing what technology is right for your business is really only half the battle. Just like any other department within a corporation, the legal team must make the case for any software purchases. Long gone are the days when legal spend went unchecked. A legal technology roadmap can help make the case for how ediscovery software can drive cost savings in the long run.
What technology to adopt and when?
Once you have a legal technology roadmap in place, you've made the first step to knowing what software to adopt. With a list of your priorities in hand, it's time to do some homework and figure out which software provider might be right for you. Try reaching out to peers or searching business software research sites like Capterra and G2 if you need a place to start. Usability should be a top priority for any in-house legal team looking for ediscovery software. The value of selecting and implementing a tool that is easy to learn, and easy to use is the key to driving user adoption.
How Zapproved and ZDiscovery Fit In
Before you move forward with any software, make sure you're aware of the upfront and ongoing costs. It's important that this matches up with what you're expecting as far as a return on investment. Streamlining your ediscovery processes or replacing a costly older system with Zapproved's ediscovery software will drive immense savings – both in time and spend. In addition, take a hard look at what you stand to gain by reducing risks, bringing more in-house, and upping your security measures.