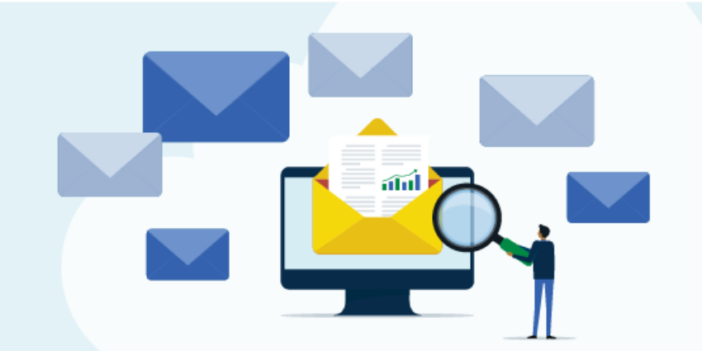 Even with the proliferation of digital platforms and channels, email remains far and away the biggest data source for ediscovery. And while the process has come a long way from the days of lugging around boxes of paper and laboring over copious digital data, there are still enormous challenges facing legal teams in the world of email discovery:
Numerous email providers and platforms used among custodians
Time-consuming manual collection, preservation, and review of email data that relies on IT
Undue risk of spoliation as data moves through multiple hands in overly complex processes
Many in-house legal teams view these hurdles as a necessary evil, but there are some effective ways to decrease complexity, reduce friction, and mitigate risk. Let's take a look at email discovery and how best to align your teams, tools, and processes for success.
Take on the Challenges of Email Discovery
Getting the most out of email discovery starts with litigation or the possibility of litigation. When such incidents occur, you'll need to preserve every piece of related data across your organization's ecosystem and make sure it's secured as potential evidence in case you need to collect and review it later. This means you'll need to issue a legal hold notifying custodians to preserve all electronically stored information (ESI), which, even as digital channels diversify, will still consist largely of email.
Maximize the Legal Hold Process
Legal holds are typically the first friction point in email discovery, as many companies spend huge amounts of time managing them.
To be effective, legal holds must clearly detail the ESI to be preserved, and provide instructions in order to drive custodian compliance. It sounds straightforward, but it's a heavy lift; custodians can be slow to respond or uncertain about the scope of the hold, which leads to valuable time spent on follow-up. You'll also need to suspend routine data-purging cycles for the duration of the hold, and there's still no guarantee that custodians won't accidentally (or intentionally) destroy or alter evidence.
Many legal teams attempt to stay ahead of such problems with pieced-together existing processes, but these are often highly manual and reactive. Where possible, your team should consider investing in opportunities for automation. The right ediscovery tool allows you to generate or amend clear, concise legal holds, eliminate manual follow-ups and escalations, and preserve data in place so emails can't be altered.
Leverage Native Tools in Popular Platforms to Collect Email Data…
Collecting data from relevant email accounts can be even more arduous than legal hold management and preservation. Custodians across the evidence chain may be using multiple email platforms across several devices, and ESI from emails may include things like attachments, links, and metadata which can be lost or overridden if not handled correctly.
Luckily, many of the most common corporate email platforms have built-in capability to assist in data collection. Some are more robust than others, but understanding what's at your fingertips is a good starting point:
Office365: As one of the most common enterprise email providers, Microsoft offers some basic, manual ediscovery features in their Exchange Admin Center, allowing you to export a custodian inbox in a reviewable .PST format. Their Compliance Center also helps you preserve that inbox in place.
Gmail: Google helps users more easily gather data from their systems with functionality called Google Takeout. This can be used across Google Workplace—including Gmail and Google Drive—to scan for custodian data and export by file type, frequency, or destination in a .mbox file.
Slack: While not strictly an email platform, Slack is quickly replacing email as a key communication source in many organizations. Both the paid and free versions of Slack allow you to manually export messages and file links from public channels in your workspace.
…Until You Leverage the Right Ediscovery Partner
The good news is that your enterprise email provider likely has some of these data-collection functions. The bad news is that each of these fixes comes with its own limitations, which can actually make your challenges even harder to overcome.
Each of these tools still requires intervention and oversight from your IT team. Most enterprise IT groups are handling ticket requests from every corner of the organization, which means email data collection may not be their top priority. This could lead to lengthy delays, which in turn could impact compliance or even the defensibility of your process—to say nothing of costs incurred from expensive data storage.
Beyond the unnecessary time and cost, manual data pulls from email add unnecessary risk to the collection process. Data must be extracted from one source and converted to a reviewable format and processed in another. Any extra step in the chain of custody comes with increased risk of spoliation.
The right ediscovery tool mitigates this risk by allowing Legal to preserve and collect data directly, without the need to rely on IT. This saves time and resources on the legal side of your organization, but it also unburdens IT to focus on innovation. The best solution will also increase defensibility by automatically creating a detailed audit trail.
Now You've Got a Lot of Email Data…What comes Next?
After you've collected relevant custodian data sets from your email sources, all that data must be properly formatted and organized for review and production. For complex litigation, this process may depend on specialized, outsourced vendors. But in many cases, ediscovery software can empower your legal team and reduce the cost of outsourcing by:
Processing data to convert raw digital info like an email inbox file into a reviewable format
Reviewing emails to determine if they are relevant, responsive, or privileged to the legal matter at hand
Producing emails to a requesting party
Ediscovery software can also help alleviate risk at this stage in the process by offering a number of production features and options for secure stewardship of data. These include the ability to:
Redact privileged information instantly
Apply and customize Bates numbers and other endorsements
Export load files in multiple formats with configurable metadata columns
Export data in native, TIFF, and PDF formats with redactions in place, while excluding privileged documents
ZDiscovery Makes Email Discovery Faster, Easier, and More Cost-Effective
In the digital world, there is simply too much email data to manually preserve, collect, and review for even a single custodian—let alone multiple custodians across your organization. Unlike the built-in, manual functions of your existing tools, Zapproved's ZDiscovery solution was designed especially for corporate legal teams with these challenges in mind.
ZDiscovery is the right everyday partner for legal teams seeking to reduce complexity, take action faster, and save money and resources throughout the ediscovery process, from legal holds to production. Our expertise makes ZDiscovery:
Easy to learn and easy to use, so you can start reaping benefits fast
Empowering for Legal in preservation and collection while easing the burden on IT
Cost-effective, with in-house processing and review that lowers your reliance on outsourcing
Contact our team for a guided tour of ZDiscovery and let Zapproved help you tackle the challenges of email discovery today.
Take a Demo