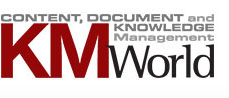 Several trends are contributing to strong growth in the e-discovery market, including the ever increasing amount of litigation, greater volumes of data and a move toward adding in-house e-discovery capabilities. According to The Radicati Group, the worldwide market will grow to $3.7 billion by 2017, showing an average growth rate of 28 percent per year from 2013-2017. "In addition to a group of large e-discovery vendors," says Sara Radicati, president of The Radicati Group, "many smaller vendors have products that are working well for their customers, and there is also room for new entrants that improve performance or address specific needs." Each product has particular strengths, and that wide array offers options that can be used very selectively or in conjunction with each other to meet a company's goals.
Read the full article "E-Discovery Powers up Legal Processes"
Read "E-discovery powers up legal processes" in KM World by Judith Lamont, Ph.D., and learn more about how TransCanada uses Legal Hold Pro and get insights about how managing legal holds helps minimize the risk of financial and other court sanctions for failing to preserve data, in the interview of director of product marketing for Zapproved, Carolyn Casey.