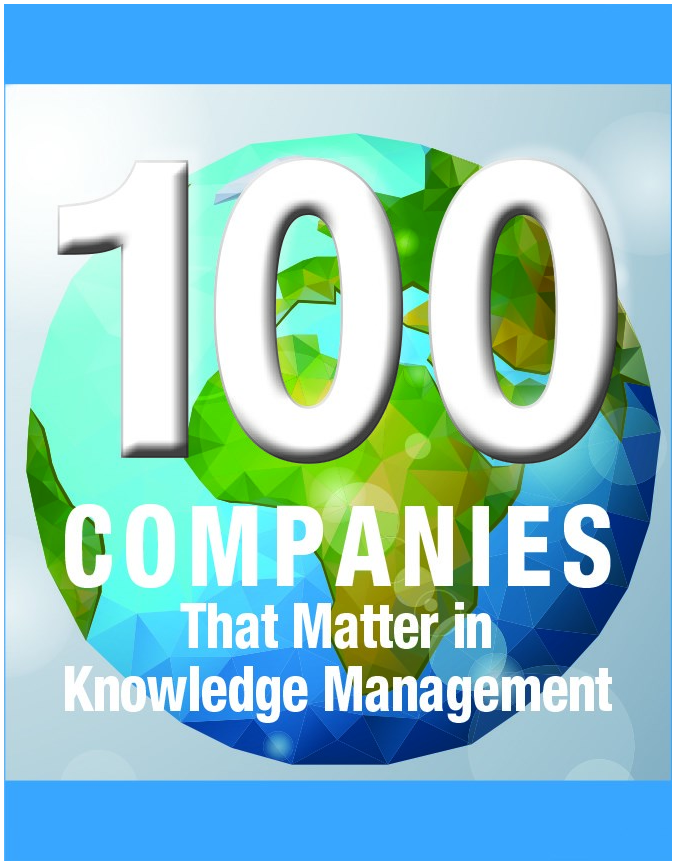 As knowledge management evolves, so does KMWorld's list of 100 Companies That Matter in KM. The list has expanded to include a galaxy of technologies and capabilities to meet the knowledge needs of a mobile workforce. Whether the designated companies specialize in collaborative, cloud or cognitive computing or a host of other categories, their solutions represent the best in innovation, creativity and functionality.
"It's an honor for Zapproved to be named as one of the 100 companies that matter in knowledge management," said Monica Enand, CEO and founder of Zapproved. "Its really an exciting time to develop enterprise software that leverages the power and possibility of cloud computing. We are giving corporations and their users new levels of control, efficiency and affordability in their knowledge management systems that is helping them improve their processes, decision making, and overall performance."
See the complete KMWorld 100 Companies that Matter in Knowledge Management list.