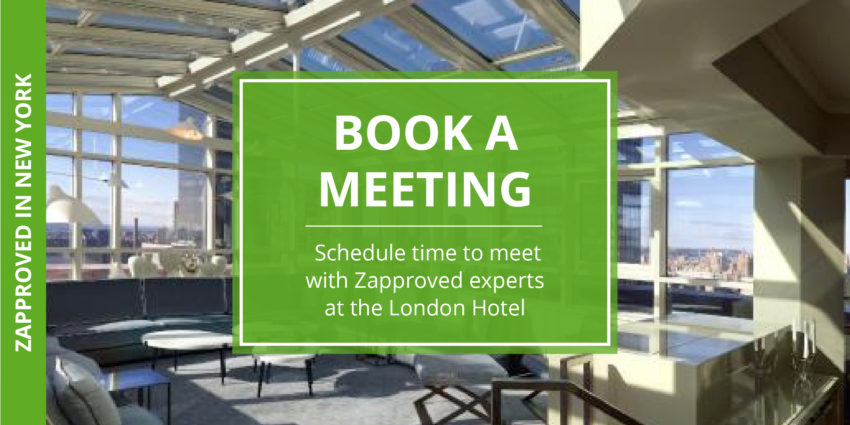 Meet us in The London Atrium Suite in New York
Save your spot with Zapproved during Legalweek 2018
If you're in New York during Legalweek 2018, don't miss the Zapproved "Suite" experience. You can book time to meet with our product experts for private demos of the ZDiscovery platform, including:
Legal Hold Pro to defensibly reduce risk and streamline litigation response workflow with automated litigation holds, data preservation and collections.
Preservation integration to manage data preservation holds in Microsoft Office 365.
Digital Discovery Pro to lower e-discovery costs and streamline the document review process with intuitive data process and review software.
Come see what makes Zapproved the top litigation hold software choice for corporate legal teams. Reserve your time in the The London Atrium Suite now — a unique setting on the 43rd floor with breathtaking views of Manhattan and Central Park.
Meeting in the suite details
The London Atrium Suite
43rd Floor
151 W 54th St, New York, NY 10019
Jan. 30 – Feb. 1, 9 a.m. – 5 p.m.