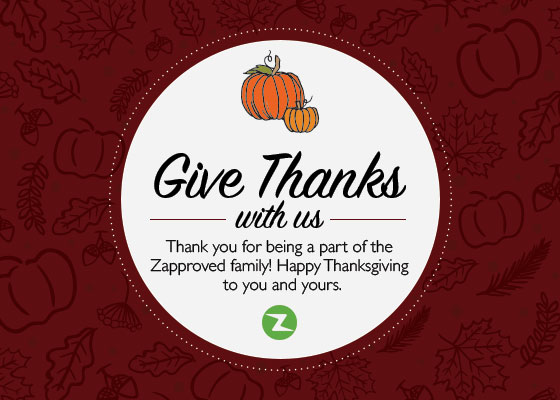 This week may indeed be Team Zapproved's favorite time of the year. It is a time to take stock of the many good things and happenings that have come to us.
Team Zapproved gives thanks for:
The outstanding team of employees who have joined us. We know great people are the foundation of any successful business.
Our "Ridiculously Happy" customers who refer us, and stay with us year after year. We know you have a choice and we give thanks that you stay.
The new customers we've had the pleasure to welcome this year. Now that we've earned your business, we look forward to making you "Ridiculously Happy" too.
Our friends and business partners that support us every day and make this a community which we are proud to be a part of.
Happy Thanksgiving!
Team Zapproved