At local Portland startup Zapproved, employee input is sought after and even expected. Whether we're shaping company policies, hiring a new team member, or determining features for the product roadmap, we get involved.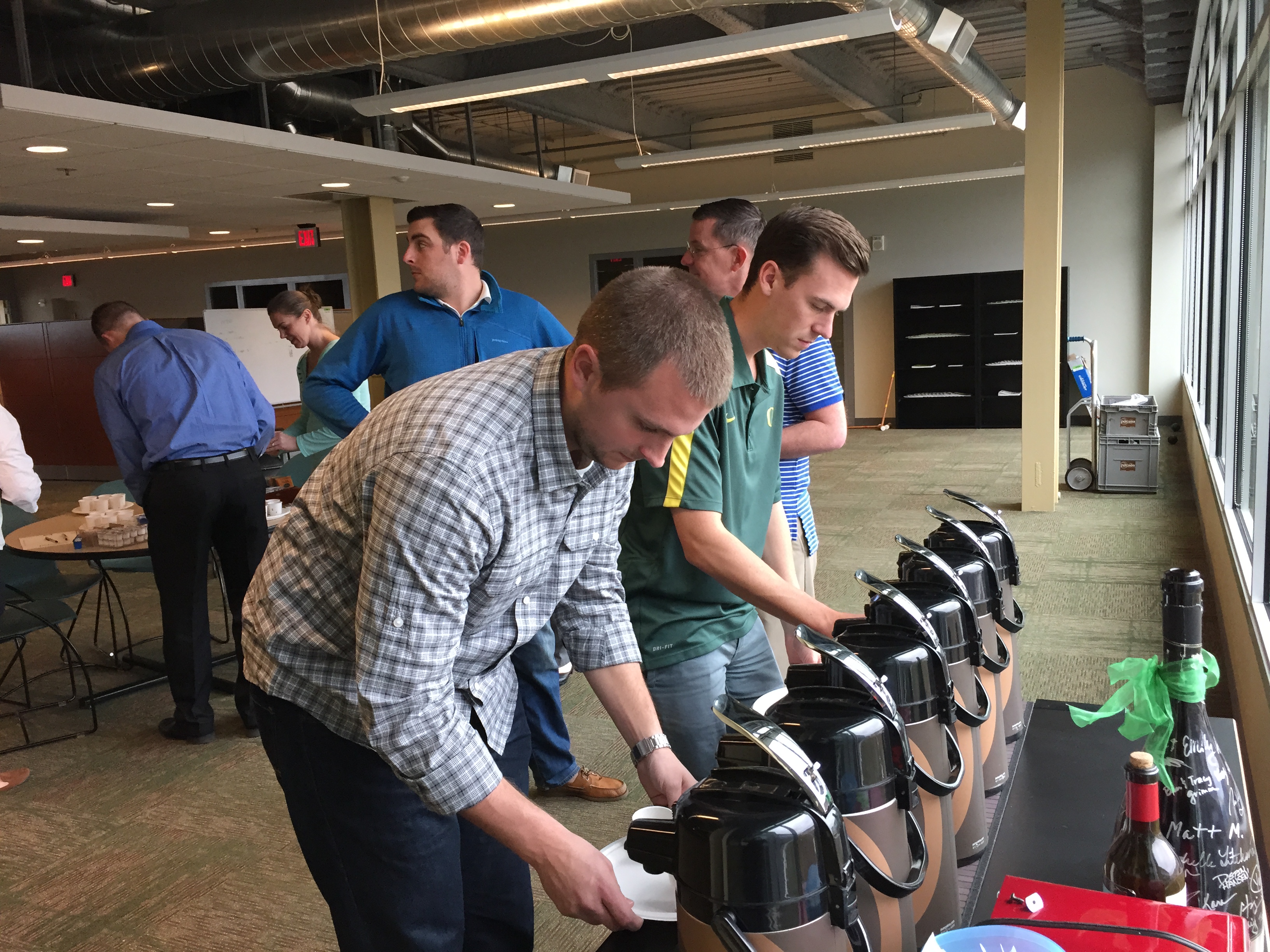 So it was natural for the company to get employee input on our daily fuel, coffee! Together with local coffee and bottled water service, Percasso, who focuses on providing local and sustainably sourced coffee, we hosted a blind coffee tasting, or coffee cupping as the professionals say. While much care is taken regarding weighing and grinding of the beans as well as smelling the beans pre-brewing, Percasso took care of those details ahead of time.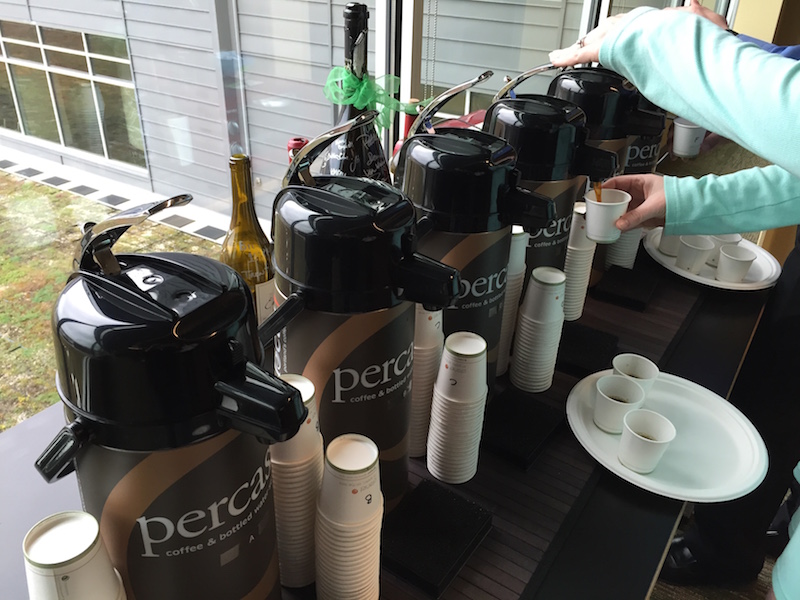 Our coffee expert prepared us with a quick lesson on the finer points of coffee cupping. One tip was to wait a bit, and to let the coffee cool somewhat so that the taster can taste the coffee and not the steam. We also learned that professional coffee cuppers taste the coffee by slurping them from deep-bowled spoons, so that the coffee fully covers the inside of the taster's mouths. Then after having a chance to reflect on the flavors, many professional cuppers will spit out the coffee so as not to over-caffeinate.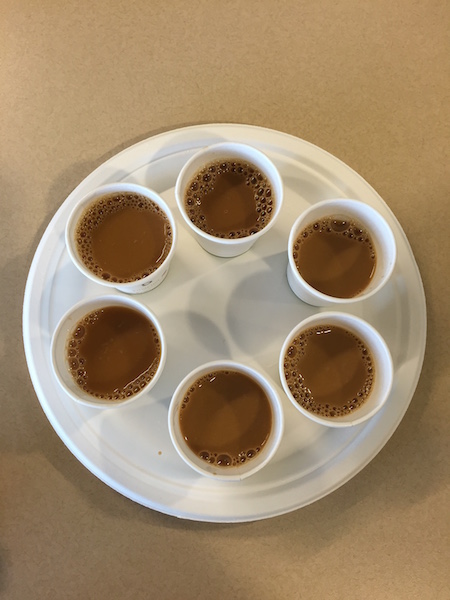 The team tasted six coffees in all, along with doughnuts and sparkling water to clear our palettes. The winners were Kobos Wildwood Blend and the Stumptown Hair Bender. Another lesson learned is that coffee drinking has seasons. People will often crave a different type of coffee for the next season. Zapproved has already planned another tasting in six months to select some new magical brews.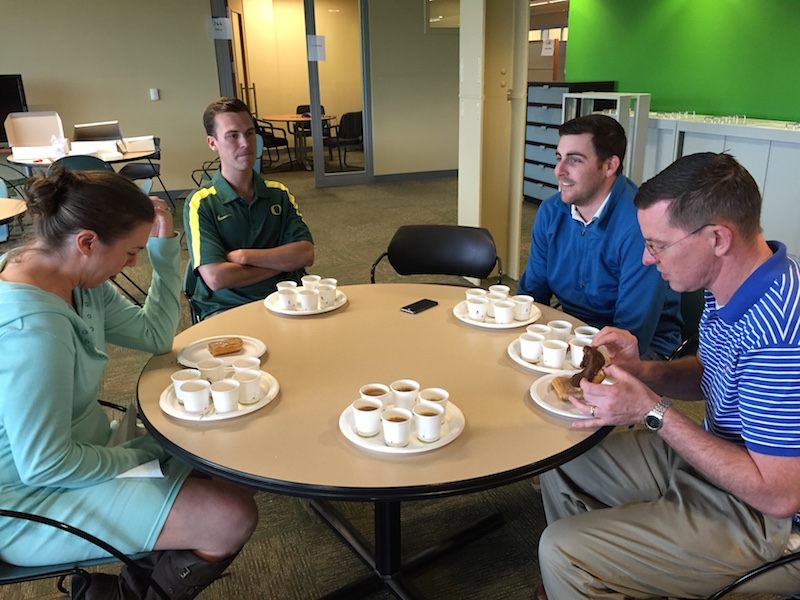 Until then, time for a nice cuppa joe!