Welcome to our very first "Z-spotlight"! The "Z-Spotlight" is a series where we highlight the awesome people who work at Zapproved. We hope this series of interviews about our fellow Zapprovians will help you get to know each of us a little better and share a bit about Zapproved's culture!
We had a few minutes to sit down with Ronny Swor to chat about Zapproved's culture, why our Monday lunches are important, and why he's always waving at people.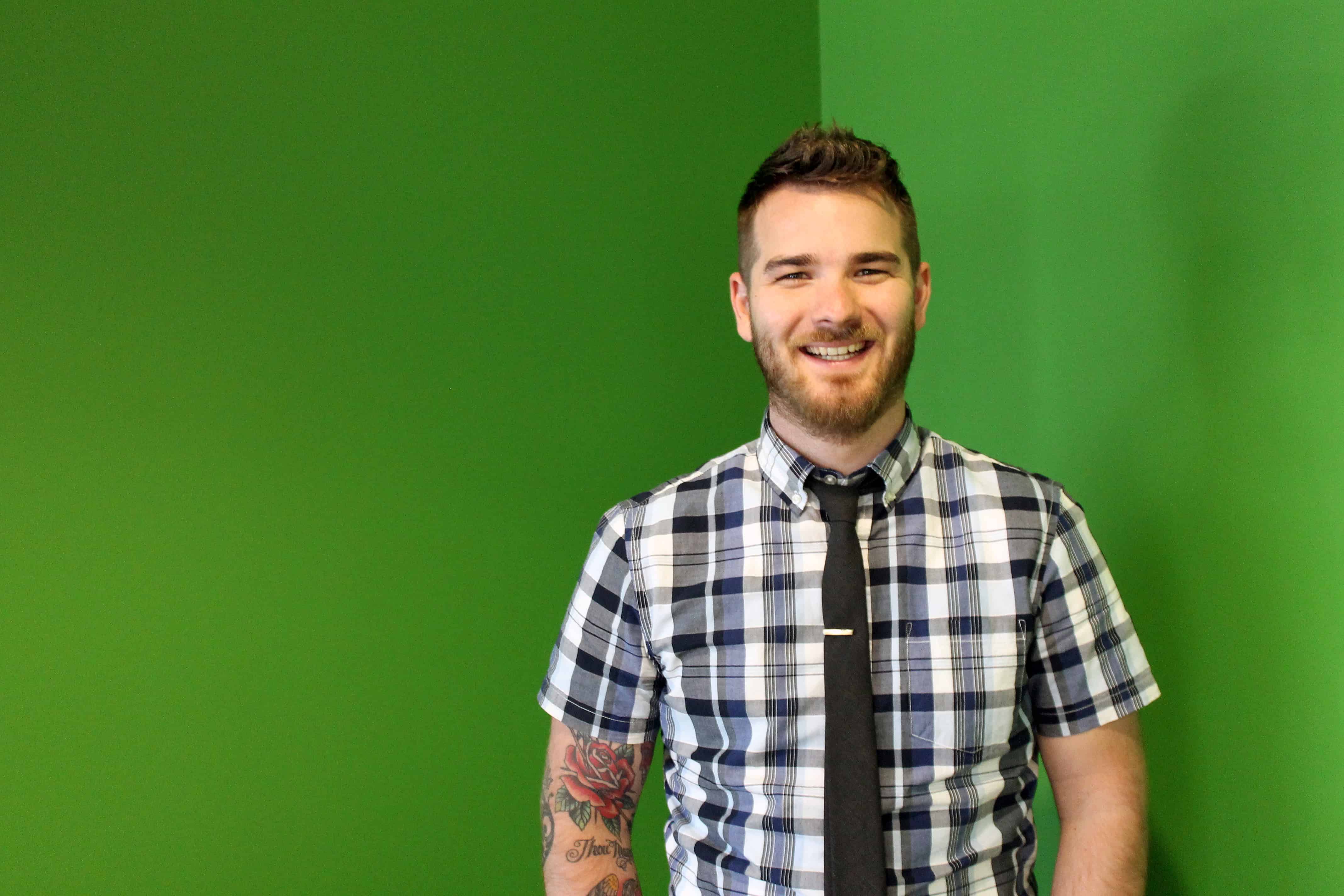 Ronny Swor
Director of Sales
Zapprovian for almost a year
Tell us what you love most about Zapproved's culture.

This seems boring, but I love Zapproved's balance. Many tech companies have so many "perks" that it creates a culture that is lackadaisical, entitled and distracted. Don't get me wrong, Zapproved likes to party and so do I, but it's coupled with a strong sense of duty. We are trying to do amazing things in our market and it requires focus and respect. Zapproved does an amazing job in staying determined and poised to be the best while also understanding that it's really important to have fun.
How did you end up at Zapproved in the first place?

The tech community is small in PDX (but growing fast). Any company that has success in this market gets noticed and Zapproved was no exception. I started to read about Monica in Portland Business Journal and heard about the company's growth. Then I met Monica for coffee — her energy was contagious, her description of the company inspired me, and her details around where the company came from and where she wanted to go was irresistible. I wanted to participate and contribute to that vision.
What is something you didn't expect would happen when you came to work at Zapproved?

This is a hard one as hindsight is 20/20. Looking back I guess I didn't expect the leadership to be so lateral — everyone here has a voice, everyone has a forum to contribute to the strategy and work. We do an all company lunch on Mondays and it's the most productive and enlightening company meeting I've ever been a part of. The department leaders show great transparency into their priorities, and everyone interacts and facilitates great dialogue.
What is your favorite local business in Portland?
All the food carts and most of the bars ;).
Portland is a pretty unique place, what is your favorite part about living and working in the Portland area?
It's a growing city but it's still small and has a culture of accessibility. The city is beautiful with idiosyncratic features you can't find in a city the scale of Portland — always something to be entertained by or to say "WTF?" in reaction.
It's hard to beat a metropolis that is in the northwest. It's just over an hour to get to the beach and in the other direction the slopes. I can't think of a city I've visited that better integrates with the great outdoors.
You've been known to have a unique style around the way you dress…so how long does it take you to get ready in the morning?
Haha! Some people work out in the morning to prepare for the day. I iron clothes, drink coffee and listen to podcasts to get in the right head space ;).
Do you have any outside-of-work-life talents? Secret pianist? Do you know every word to Frozen the movie? Are you an exceptional karaoke singer? Please share!
All of the above! No. I'm not good at anything except talking too much and making my wife roll her eyes.
When you go online first thing on the weekends, what website do you visit first?
I don't have a go-to, and I don't have any social media so no Instagram or Facebook. Usually I browse my news aggregator app and hangout in the science, humor, sports and lifestyle sections — Blackholes, weird/funny memes, overpaid athletes, celebrity meltdowns, clothes and gadgets is the story of my browser history.
Living in the Pacific Northwest gives you many opportunities to experience more than the inside of your home. What is your favorite go-to outdoor activity?
With three little kids, my snowboarding days have significantly slowed down. Nowadays my favorite NW outdoor activity is going to the coast — either with my kids or to get away from my kids ;).
What are the top 3 emojis in your phone that you've last used?
Jazz hands

Water squirt

Lady painting her fingernails
Apple or PC?
Apple
Who would you let punch you directly in the face?
Jimmy Carter. To have a US president punch you in the face would be a great story, and he is the weakest one living.
What's your go-to cocktail?
Whiskey
Confession time: What is one of your most embarrassing moments?
Unfortunately, I don't have any really great stories. Although, I do have a knack for waving back to people that aren't waving to me.
Any last minute thoughts or insights you'd love to share?
Work hard, be incredibly kind, don't take yourself seriously and you'll live a long happy life.
• • •
Stay tuned for more interviews from our "Z-Spotlight" series!
Want to join Ronny and other fellow Zapprovians? We're hiring. Check out our openings here.