We had a few minutes to sit down with Chris Baker to chat about Zapproved's culture, rattlesnakes, and landing on the moon.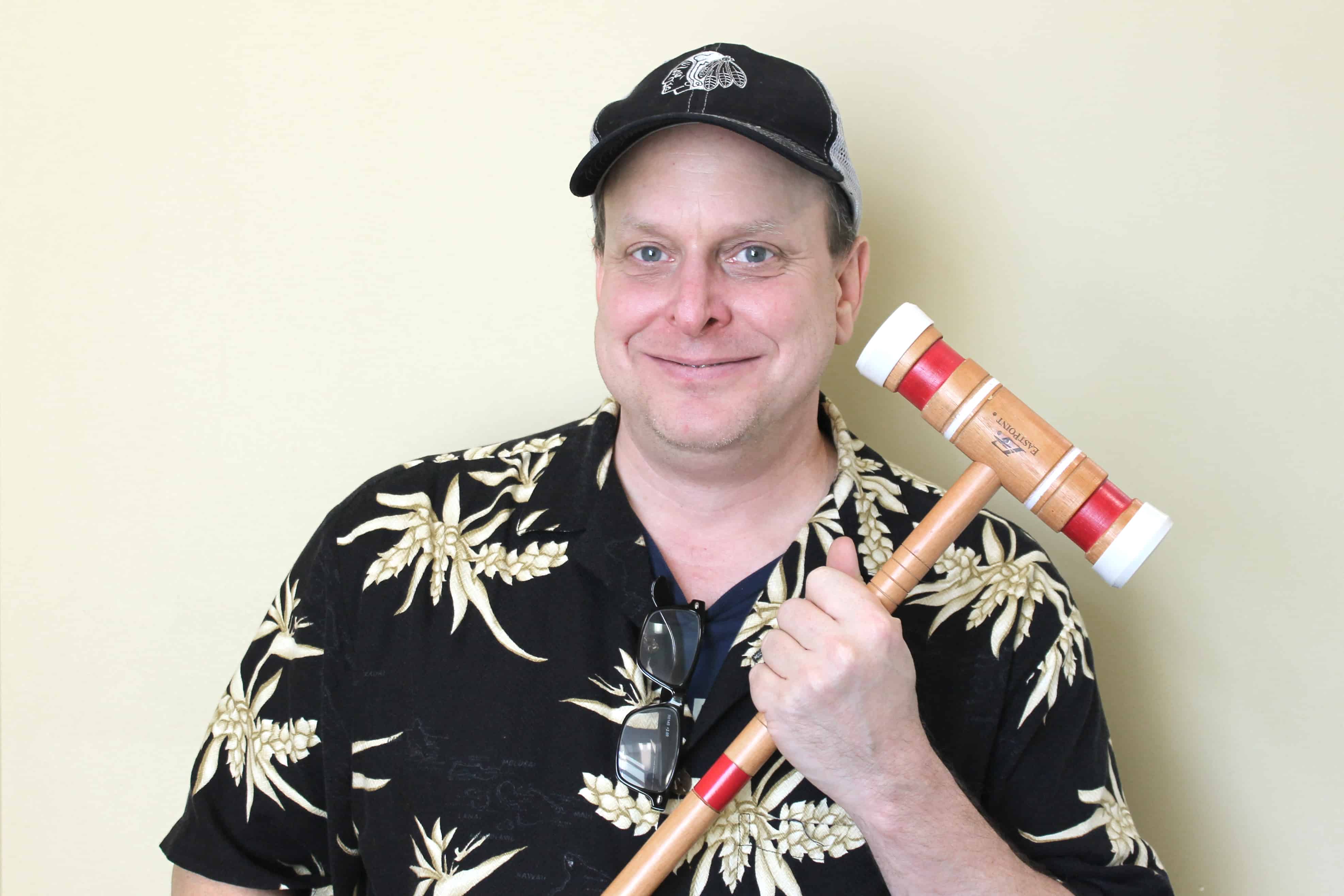 Chris Baker
Principal Engineer / Team Lead
Zapprovian for 1 year and 2 months
Tell us what you love most about Zapproved's culture.
Open, authentic, with high trust. Good people with in-check egos.
What attracted you to Zapproved in the first place?
The opportunity to create a new SaaS product with a Portland-headquartered company.
What is something you didn't expect would happen when you came to work at Zapproved?
I didn't know that it would be the whole package. Great people, products, and opportunity. Sane and functional. It's difficult to beat that really, and more than one can really expect in my experience.
What is your favorite local business in Portland?
The Dockside— best hash browns in the city!
Portland is a pretty unique place, what is your favorite part about living and working in the Portland area?
It's green. It keeps getting more interesting. Portland has enough size and scale to have a lot cultural things but not so big that it suffers from many of the ills of a huge city. Traffic has gotten bad, though.
If you woke up tomorrow in the body of someone else and you had 24 hours, who would it be and what would you do?
I bet it would have been cool to be Neil Armstrong jumping down to the surface of the moon. That would have been an exciting 24 hours.
Do you have any outside-of-work-life talents? Can you play the banjo? Do you secretly know all the words to Billy Joel's 'We Didn't Start The Fire'? Can you eat an entire roll of cookie dough in one sitting? Please share!
I love to cook. You will never find a dull knife in my house. What's my favorite meal to cook? Thanksgiving— where I get to make it all from scratch. Bring on the bird, gravy, rolls…(Chris, are you taking guests this year?!)
What is the strangest thing you have ever eaten?
Freshly killed rattlesnake in Mexico when on an anthropology research project in 2000.
Living in the Pacific Northwest gives you many opportunities to experience more than the inside of your home. What is your favorite go-to outdoor activity?
Boating the Northwest's rivers, lakes, and bays in kayaks and rafts. Climbing and backpacking off-trail and teaching others how to do these things.
If you won a free plane ticket for anywhere in the world and left tomorrow, where would you go?
Paris, Rome, London. One of the world's great cities for a cultural deep dive.
Which celebrity have you been mistaken for or have been told you look like?
Chris Elliott (a lot). When I was instructing Outward Bound courses, I'd grow a beard which would get bleached blond by the sun. You would not believe how many times I was told, "Hey, you look like that guy from that show…"
Who would you let punch you directly in the face?
I don't think I would let anyone punch me in the face. I don't condone violence.
If you could be any fictional character, who would you choose?
Bugs Bunny or maybe Foghorn Leghorn. Who is cooler than that?
Confession time: What is one of your most embarrassing moments?
Embarrassment is social information that you screwed up. Of course, I've had my share of that. Hard to pick out one in particular but I'm fairly sure that Jagermeister and a high likelihood of embarrassment are correlated. Tequila and Jagermeister are embarrassment juice. Probably why I don't do that anymore.
Any last minute thoughts or insights you'd love to share?
Kurt Hahn, founder of Outward Bound said: "There is more in us than we know. If we could be made to see it; perhaps, for the rest of our lives we will be unwilling to settle for less."
I believe everyone should seek and have at least one experience where one is really tested. (Ideally in a safe way.) It is incredibly useful for the remainder of one's life.
• • •
Stay tuned for more interviews from our "Z-Spotlight" series!
Want to join Chris and other fellow Zapprovians? We're hiring. Check out our openings here.