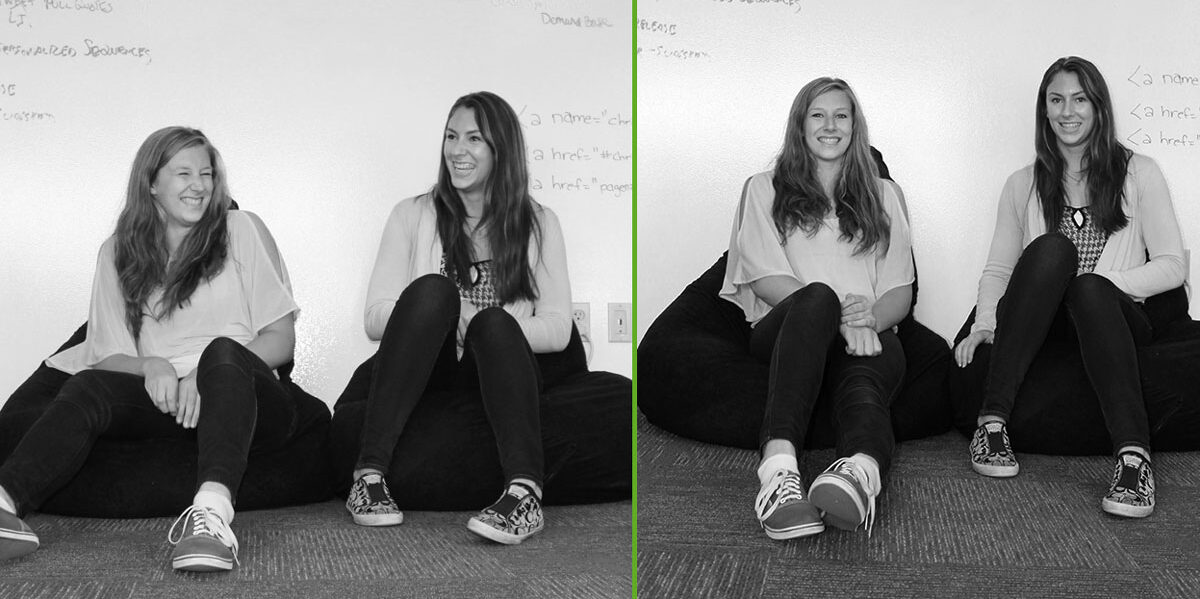 What do you do when you have a pair of sisters interning at the same company, in the same department? You sit them directly next to each other, of course. Along with learning how they spend their time outside of work, we also learned that if you put them in the same room for more than an hour they usually don't stop giggling!
Alana and Serena Zafiris
Marketing Interns
This is Alana's second summer as a Zapprovian and Serena's first.
Tell us what you love most about Zapproved's culture.
A: How motivated everyone here is to continue to strive to be better.
S: I love how approachable everyone is. There is a welcoming environment which makes it easy to adjust.
What attracted you to/how did end up at Zapproved?
A: Most entry level internships involve a lot of busy work that doesn't always relate to your college major. One thing I liked about Zapproved is that they are very focused on using my skills to help add to the company.
S: My sister worked here last year and she had a great time so I decided to follow in her footsteps.
If you could add a suggestion box at Zapproved, what would be your first suggestion?
A: Nap room
S: Nap room (©AlanaZafiris)
What is something you didn't expect would happen when you came to work at Zapproved?
A: For the record, I was here first, so I guess working with my sister is one of the things I didn't expect to happen.
S: I didn't expect to sit next to my sister.
What is your favorite local business in Portland?
A: New Seasons
S: Fred Meyer
Portland is a pretty unique place, what is your favorite part about living and working in the Portland area?
A: Food carts
S: My favorite part about working downtown is the food. There are so many good places to eat right by the office.
If you woke up tomorrow in the body of someone else and you had 24 hours, who would it be and what would you do?
A: I would become somebody without food allergies, so I could spend the day eating at every restaurant in Portland.
S: I would become Bill Gates and I would donate money to me.
Do you have any outside-of-work-life talents? Are you a Game of Thrones fanatic? Do you know how to solve a Rubix cube in under 5 mins? Do you know how to knit?
A: I did competitive dance for 13 years and now I have a minor in dance in college.
S: I've played water polo for 4 years and I'm continuing to play in college.
If you had to only eat one food for the rest of your life, what would it be?
A: Fruit snacks.
S: Probably potatoes.
What are the top 3 emojis in your phone that you've last used?
A: 😂 🎉 😊
S: ❤️ 😂 🐉
If you won a free plane ticket for anywhere in the world and left tomorrow, where would you go?
A: I would probably go somewhere in the Caribbean so I could relax on a beach.
S: I would go to London. I have always wanted to visit England.
After a stressful day, what is your favorite thing to do to relax?
A: watch TV, bonus points if Serena isn't around.
S: Annoy Alana and disrupt her TV show. Just kidding! I like to play video games.
If you could be any fictional character, who would you choose?
A: JD from Scrubs, so I could see how fun it is to have all those intense daydreams.
S: Captain America, so I could be an avenger and have super strength.
What is your go-to karaoke song?
A: Don't have one, you really don't want me singing haha.
S: Anything Bon Jovi, my dad loves him.
Both of you grew up dancing, what is your favorite style to perform?
A + S: Tap!
What is one thing on your bucket list you hope to check off in the next 365 days?
A: Travel Europe.
S: I want to go indoor skydiving.
What hashtag would you give your sister that describes her?
A: #TooTallToFunction
S: #ShorterThanMe
Harry Potter or Star Wars?
A: Neither? "The answer is Star Wars." -Serena
S: Star Wars.
What is one thing you couldn't possibly live without?
A: Dance.
S: Water.
Strangest job you've ever held?
A: Working for my last boss, who was an older gentleman and a very colorful character.
S: Making useless boxes.
All your weekend plans have been canceled. What show are you planning to binge watch all weekend long? (Assuming you only get off the couch to eat and use the bathroom…)
A: Serena stole my answer…
S: Scrubs!
If you had to choose to eat tacos for the rest of your life or be super fit, would you choose hard or soft shell?
A: Soft shell. "You can't eat tacos…" -Serena
S: Soft shell.
Very important question…A or B..?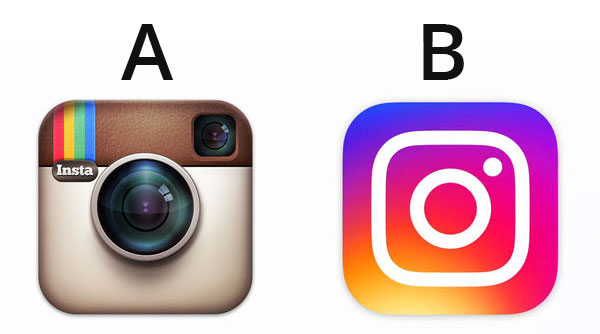 A: Definitely A.
S: A, obviously.
Any last minute thoughts or insights you'd love to share?
A: I really enjoy working here, despite sitting right next to my sister.
S: I really enjoy working with my sister, I wish I sat closer to her.
• • •
Stay tuned for more interviews from our "Z-Spotlight" series!
Want to join Alana and Serena and other fellow Zapprovians? We're hiring. Check out our openings here.