Why the Cloud is Right For Ediscovery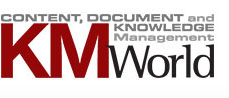 Litigation is episodic and it can be tough to predict when it will hit and what it will require of the company to effectively manage it. Today's companies are contending with ever-increasing volumes of data and complexity with ediscovery. Corporations need scalable systems so that when a big matter arises, the computing capacity can adapt to any size of litigation regardless of number of custodians, locations needing collection, or volume of data. Organizations using on-premise systems have limited capacity. This makes it challenging, time-consuming and costly to meet the needs of larger matters. Cloud solutions make it possible for companies to be agile in their operations, giving them the flexibility to always have access to what they need while not requiring infrastructure investment for more computing power than necessary.
Read the complete article "Why the Cloud is Right for E-Discovery" written by Zapproved CEO, Monica Enand for KMWorld.