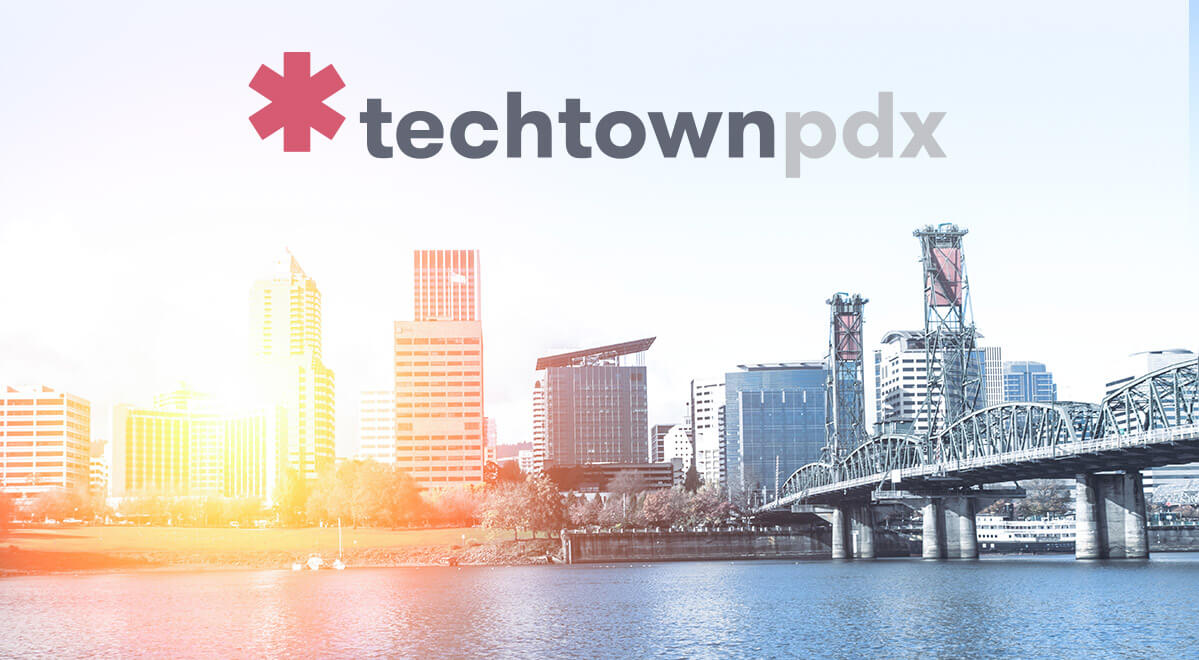 We are proud to be part of TechTownPDX, an organization dedicated to fostering diverse and inclusive companies that offer opportunities to all. In fact, Zapproved was one of the first to take the Diversity Pledge, and we maintain an active presence at TechTown activities. We have made a pledge to cultivate diversity, equity, and inclusion within our work spaces. Crystal Sincoff, our Manager of Workplace Experience, Diversity, and Inclusion, is a living example of this commitment. Crystal sits on the TechTown Steering Committee, and is active in several other Portland-area organizations dedicated to equity and inclusion.
We sat down with Crystal to learn more about why Zapproved joined TechTownPDX, and what our membership in this program represents.
Zapproved: What's the origin of our involvement in TechTownPDX?
Crystal Sincoff: Our CEO, Monica Enand, has said that inclusion is one of the top components to our success. All Zapprovians must thrive, and to do that, inclusion is key.
Z: Can you talk about some of the steps we've taken to center and prioritize inclusivity?
CS: Sure. Our commitment to inclusion starts with our talent team. Keli Van Holde, Sr. Manager of Talent Acquisition & Partnership, has worked with the talent team and broader Employee Success team to make our job descriptions, interviews, and selection process more inclusive.
From the first time candidates view our careers page and apply, to years after their employment, we strive to ensure that every Zapprovian understands that we are a company that believes in diversity, inclusion, and equity. The people we bring onboard embody this value and give strength to what is at our core: inclusivity. In short, our approach to inclusion genuinely begins with our team, our collective voice, and Monica's choice to champion equity and inclusion as part of the core values of our company.
Z: What kind of impact have you seen as a result of our commitment to inclusion?
CS: As a small organization, Zapproved has had to come up with creative ways to make ourselves known in the community. The Zapproved team has been highlighted as subject matter experts sitting on panels at events through groups like PDXWIT, Mac's List, Elevate Capital, CREW, and ACT-W. Our cross-departmental DE&I Action Committee meets monthly to create an internal barometer for how we are doing departmentally to reach these goals.
Z: How about internal impact? Are these policies yielding positive results among Zapprovians?
CS: We conduct internal surveys to keep our finger on the pulse of what our teams are experiencing in the workplace and their sense of value and belonging. Employee Success team members use these insights to stay close to company-wide perceptions, steer learning and development efforts, and gauge overall employee satisfaction through eNPS scores.
Zapproved has also incorporated the AllyShift training arranged byTechTown into our internal training program. Our biweekly all hands meetings encourage our team to share their thoughts and our inclusivity slack channel is busy with shared articles and community events to crowdsource our knowledge.
Z: Last question. What's one thing you're particularly proud of when you think about our inclusion initiatives?
CS: Definitely our monthly DE&I lunch and learn series. In addition to the Zapprovians who participate in these events, our average guest list has grown to more than 100 registered attendees from outside of Zapproved.
We're excited to share the latest video from TechTownPDX, which highlights the work being done by Portland's tech community to promote a diverse and inclusive workforce in our great city.
Join us! Visit techtownportland.com to learn more and take the pledge.