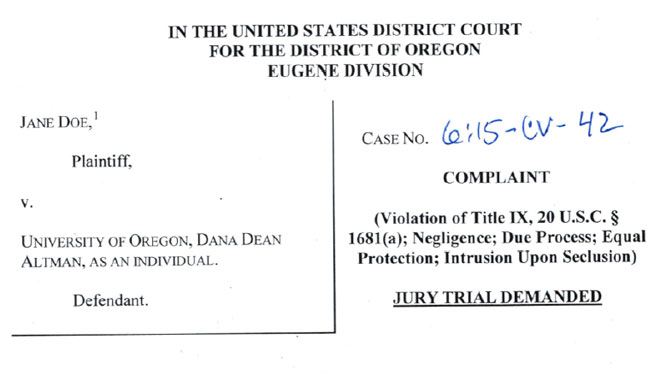 As a result of the recent case where a UO student's therapy records were improperly accessed in response to a litigation hold notification. (The records were accessed without the prior written consent from the student.)
The student had filed suit in January, asserting the University did not respond appropriately to her alleged gang rape by three University of Oregon basketball players.
The ensuing national debate regarding how an organization accesses confidential student records in order to preserve them in response to a litigation hold, raised awareness to this sensitive topic and could impact students seeking counseling on university campuses. Therefore, the University of Oregon has committed to change they way they handle such requests. The Acting Senior Vice President and Provost sent out the following statement regarding the UO's Commitment to Confidentiality of Student Counseling Records to University of Oregon Students and posted it on the UO's website.
In summary, the university promises each student who is treated by UO clinics and counseling centers that, consistent with law and ethics codes, in the future no records will be accessed by anyone not involved in their care, unless: the student signs a written release, a court orders release, the therapist needs to coordinate treatment with others, the therapist needs to prevent harm to the student or others, the therapist needs to provide anonymous, aggregate information to the Director of Affirmative Action to compile statistics regarding sexual assaults.
She also committed to forming a committee that will propose or clarify policies regarding how the confidentiality of medical and psychological records for any University of Oregon departments that handle protected health information will be maintained and protected, and when records may be released.
This committee will share a draft of these policies with the UO community in April 2015.