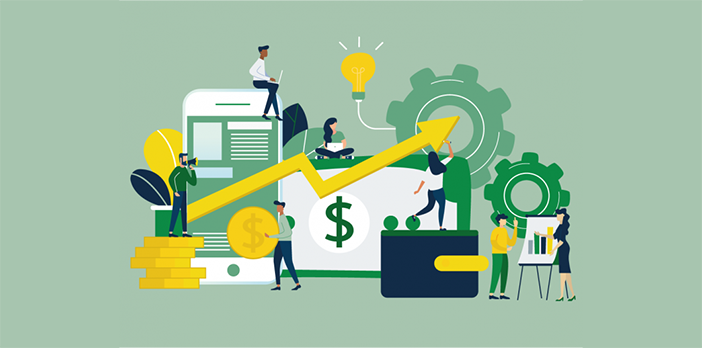 Corporate legal teams' outside counsel spend has increased roughly 5% in 2021, with the average corporate legal spend hovering right around 50% of legal department budgets. Smaller companies are tending to spend more externally than larger companies, while larger companies are funding internal headcount growth to do more of their work in house.
At the same time, the role of legal ops continues to standardize and mature, becoming a key driver of controlling outside spend, keeping quality high, and charting a path to a more effective (and efficient) future.
How Legal Ops Can Help Control Outside Spend
Establish law firm performance reviews:

Only around 30% of legal departments currently do some sort of performance review of their firms, with another 47% who WANT to create a formalized review process, but haven't done so yet. With firms representing 50% of a legal department's spend, on average, a review is one of the best ways to manage and control that spend. Just like an employee is evaluated for the quality of their work, a firm should be, too. It's the whole "you get what you inspect, not what you expect" dynamic. When doing a firm evaluation, most companies focus on the following areas for review:

Quality of work product
Adherence to billing
Responsiveness to legal operation needs
The firm's DE&I cultures, and their own cultural fit with the company.

Create a technology roadmap:

The top 5 most common areas of focus for legal ops roles are: process development and project management, data analytics, technical and process support, vendor management and financial management. Because these areas deal with both process and data–the sweet spot of B2B legal cloud and SaaS solutions–legal ops can control spend and create better quality by having an opinion about, and driving, their legal department's technology roadmap.

In practice, what this means is clearly seeing where constraints, inefficiencies, or poor quality exist in the department's current workflows, and developing an awareness of vendors and tools that have a solution. Legal ops roles will have to make the business case for buying a tool–including legal ROI, and vendor security risk– but this is all part of owning the roadmap. Technology roadmaps are long-term plays intended as a way of "getting from here to there." They force an organization or department to take a step back, define a better future to work toward, and then develop the path to get there.

Work across the aisle:

Legal teams are never in a silo, and yet legal ops people are sometimes singly focused on the calorie expenditure of their own department alone. To truly influence spend and increase efficiency, the legal ops roles must have a view into the needs and working processes of their counterparts in other areas of the business.

Finance and IT top the list of most frequent collaborators within a formal process–think collections or preservations for IT–with HR and Security teams coming in second. Double down on these relationships. Increase the efficiency of these processes. Own the technology roadmap for tools that span the functions, which will result in more efficient teams working on higher value work, and, over time, the ability to better control outside spend.
How ZDiscovery Supports Legal Ops
The role of ediscovery software has expanded to address the challenges currently facing corporate legal team. While ediscovery once primarily supported litigation, it is now also used in areas like information governance, document retention and defensible deletion, data-privacy compliance, regulatory responses, and corporate investigations. Ediscovery software can also support the primary value propositions of legal ops. 
Legal departments are often siloed from the rest of the organization. According to Deloitte's 2020 Legal Operations Survey, 77 percent of respondents said their legal systems were not integrated to allow for visibility into workflows and real-time data. Ediscovery software, in concert with organization-wide information governance standards, can help bridge the divide. It can also help streamline and automate tasks for other departments like IT and HR.
In addition, 77 percent of legal departments say their team members spend a significant amount of time on manual tasks. Automating these manual tasks through ediscovery software frees your people to focus on more meaningful work, and it can scale rapidly to account for spikes in litigation.
Legal Operations Role Within Ediscovery Moving Forward
In writing this blog, I relied heavily on the Corporate Legal Operations Consortium report from 2021. CLOC is one of the bodies helping to mature and support the legal ops roles. As the legal ops role matures and standardizes, it is becoming more and more a center of gravity in the legal team. What's the single most effective way of controlling outside spend? Hiring and supporting an empowered legal ops role or team.
Ready to see how ZDiscovery can help your team control outside spend?
Book a Demo