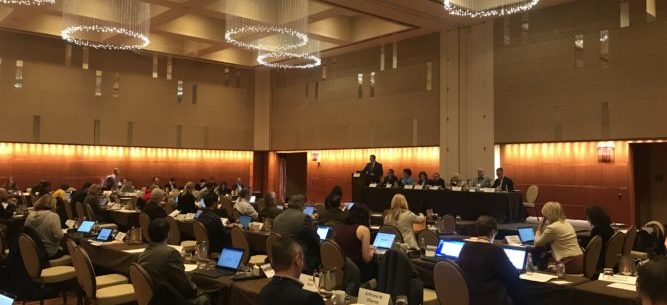 Brad Harris reflects on the 2019 Sedona Conference WG1 Annual Meeting:
"A few days ago, I joined my Sedona Conference colleagues at the Annual Meeting for Working Group 1 in St. Louis. What sets this conference apart is the incredible depth of knowledge, experience and dedication of those seeking to "move the law forward" through dialogue, consensus-building, and scholarship in ediscovery.
Ken Withers' annual case law update is a perennial favorite. This year, he and Phil Favro shared the update in two parts to consider how the 2015 Rule Amendments have been reflected in recent case law. They reviewed a number of cases addressing cooperation, proportionality, sanctions, and the use of inherent authority. The Judicial Roundtable session continued this exploration, as seven current and former judges shared their thoughts on:
How well parties are applying the principles of proportionality

Frequently raised, although not always well

Specificity of objections

Coupled with a need for reasoned and well-crafted requests

The importance of meeting and conferring, and how the courts may assist

The court's role in protecting the integrity of the judicial system
In other sessions, panelists discussed how Sedona might help with negotiating effective ESI protocols, the use of FRE 502(d) and protecting privilege, managing ediscovery in small cases, improving privilege logs to enable parties to better assess claims of privilege, and the issues posed by the growing use of ephemeral messaging applications. Brainstorming groups and drafting teams sought input on a variety of active projects, and solicited new proposals .
St. Louis was certainly a fitting venue for meetings devoted to exploring and expanding best practices in ediscovery. Kudos to Craig Weinlein and his Sedona team for another great conference."