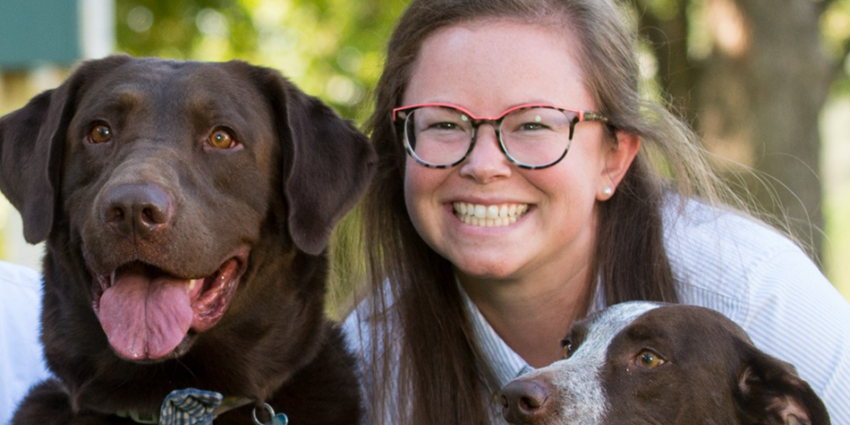 Ediscovery isn't entirely automated (yet) – talented, driven individuals and teams across the corporate landscape lead efforts on how to best integrate in-house processes and tools. Each month we'll put the spotlight on the people that make ediscovery practice a better, more efficient solution. For our inaugural edition, we talk to paralegal Mallory Boyle from Acelity to learn about her tools, challenges and secret, alternate life as an Olympic field hockey team member.
Tell us about your company.
Acelity is in the medical device space. Our main products are Negative Pressure Wound Therapy units which promote healing of complicated wounds.
How long have you been at Acelity?
I've been Acelity's Litigation Paralegal since August 2012. Prior to moving to Acelity, I worked for Fulbright & Jaworski and Covington & Burling. I have the Certified Paralegal designation from NALA after passing the CP Exam in 2016.
What attributes make for a good paralegal?
To be successful as a paralegal, one must be flexible, have "thick skin" and a good attitude – you must "roll with the punches."
What role do you play in your company's ediscovery process?
I am my company's main point of contact for all ediscovery needs. Other than obvious litigation needs, other departments come to me with requests which they do not realize are related to ediscovery – if I didn't have the tools that I have, I would not be able to readily respond to such requests.
What aspects of ediscovery do you find most challenging?
The living, breathing state in which the global privacy space is in. Data transfers across borders – even state lines – are proving to be quite a challenge. Another challenge is choosing when Acelity can get rid of aging data in light of years-long litigation matters.
What sites and resources do you use for legal news and information?
Law 360, NALA
What software tools for ediscovery are used by your legal department?
Zapproved's Digital Discovery Pro (DDP) is our main tool, however, many of our outside counsel teams prefer platforms like Relativity and Clearwell. For email review and collection, Acelity currently uses Veritas's Discovery.cloud / EV.cloud.
What are the biggest changes in how your company handles ediscovery since you started?
Getting DDP has been a game-changer. It is super nice having more control and visibility of outside counsel's activities.
Is your company affected by the GDPR? If so, how is the preparation going?
Yes. Acelity is a global company and we have data centers around the world. We have been preparing for many, many months now – our Compliance team is doing a vast majority of the work. The hard part is insisting upon other departments to keep GDPR at the forefront of their 2018 plans – it'll be here before you know it!
If you weren't a paralegal, you'd be:
U.S. Olympian on the field hockey team or a Hollywood stunt double!