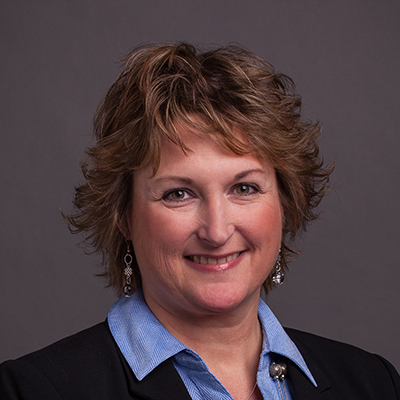 Senior Litigation & E-Discovery Paralegal Amy Coleman from Burns & McDonnell Engineering Company tells us about the challenges of dealing with multiple terabytes of data, the benefits of employee ownership and the undeniable appeal of Gordon Ramsey.
Tell us about your company.
Burns & McDonnell is making the world a better place with more than 5,500 engineers, architects, construction professionals, scientists, consultants, and entrepreneurs. We have offices and projects spanning the US and the globe. Our culture of 100% employee ownership plays a major role in supporting our success. Each employee shares in the ownership of the firm, bringing the commitment of an owner to all of our projects and focusing on making clients happy.
How long have you been at Burns & McDonnell?
I've been at Burns & McDonnell Engineering Company for 12 years.
What attributes make for a good paralegal?
#1 – Thick skin and the ability to know when to shut your mouth. Beyond that, TEAMWORK, prioritization, quick-thinking, communication, researching, writing, IT knowledge, organization, flexibility and multi-tasking.
What role do you play in your company's ediscovery process?
I play a significant role in our company's ediscovery process in that I help my attorneys and our outside counsel navigate a process that is sometimes literally unfamiliar to them. I think it actually might scare some of them. Being the company's sole litigation and ediscovery paralegal, they rely on me 150% to issue legal holds, find the data and make sure it's collected and preserved, reviewed and tagged, perform priv reviews and also producing everything in the correct formats.
What aspects of ediscovery do you find most challenging?
At Burns & McDonnell our engineering and construction projects can be quite huge. If a project goes into litigation, we may be dealing with multiple terabytes of data. Collecting, culling and reviewing that amount of data can be very challenging. Making sure we have the right tools to use can reduce those challenges to a minimum. Additional challenges include social media and bringing your own device (BYOD) to work.
What software tools for ediscovery are used by your legal department?
We use Legal Hold Pro to manage our legal holds and custodians and Digital Discovery Pro as our document review platform. We also utilize some of the tools in Microsoft Office 365 to help cull down non-related data and it acts as a cost-saving data-reduction tool. Our in-house legal team closely monitors our ediscovery spending, especially the reduction of outside vendor usage and leveraging ediscovery technology to fit our in-house needs.
What are the biggest changes in how your company handles ediscovery since you started?
We've done a 360 degree round-a-bout since I started. I think one of the biggest changes we've recently made is by moving all of our e-mail and backups to the cloud. It's streamlined our processes and created new efficiencies, thereby saving our company time and money.
Is your company affected by the GDPR? If so, how is the preparation going?
Yes, this new data protection regulation puts the task of complying with this regulation directly in our laps. It's my understanding that we are working on putting a data protection officer in charge of GDPR compliance. Data is a valuable currency in this new e-world.
Where do you want to be career-wise by 2025?
Retired by the ocean in my little seaside cottage, with my dog on one side, and my cocktail on the other. Oh wait, I'm not that old yet. I think this is the hardest question so far, in that I simply don't have an answer. Careers tend to travel down a long and winding road and as life changes, so do my goals. Staying knowledgeable about ediscovery, improving my skill sets, increasing my portfolio, and "creating amazing" for my company are a few items, even though those are not very granular.
If you weren't a paralegal, you'd be:
A really amazing Master Chef and I would work with Gordon Ramsey, my man crush.