Recognition of the importance of legal holds has certainly come of age. Over the past year or two, we've seen significant attention payed to the importance of sound data preservation practices, culminating in new Federal Rule amendments on their way to adoption at the end of 2015. Now we have US senators specifically requesting to see records of legal holds in the course of their work. Recently Sen. Chuck Grassley, Chairman of the Judiciary Committee asked the Justice Department and the Treasury Inspector General for Tax Administration in a letter he wrote asking questions over the progress of the ongoing investigation regarding the alleged misconduct by the IRS. Among, Senator Grassley's points of inquiry about the investigation over all was a specific question about the about the preservation efforts to date.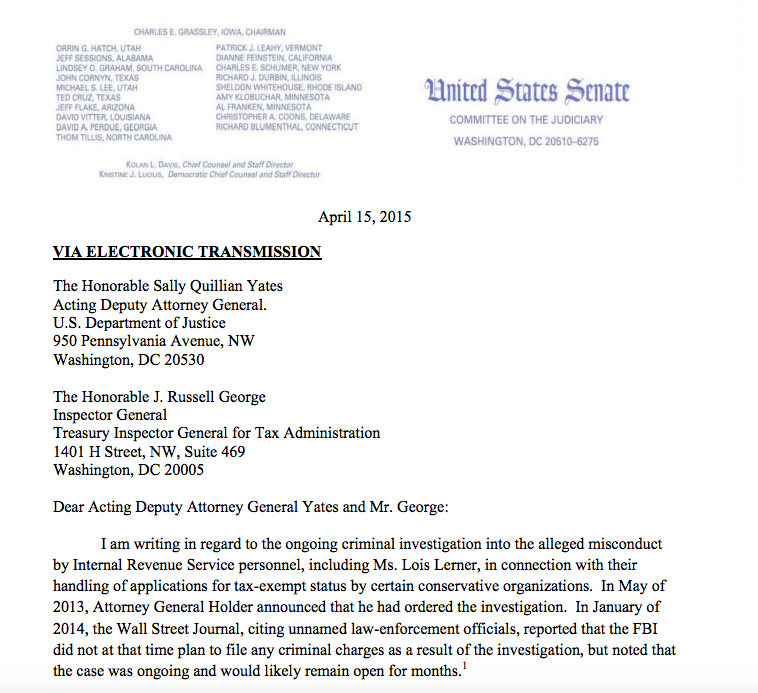 "Has a litigation hold or other preservation effort been instituted to ensure that all potentially relevant parties preserve all possible evidence, including electronically stored information that could otherwise be damaged or erased absent such preservation efforts? If so, please provide a copy. If not, please explain why not."
Reflecting on Legal Holds
This story is yet another reminder to corporations to reflect on the importance of preservation and getting their own data preservation house in order. Organizations should create a preservation plan so that they succeed in responding to inquiries in the case of litigation or investigation. A litigation hold notification or "legal hold" is a written notice informing custodians or people with control of electronically-stored information ("ESI") to preserve potentially relevant evidence in anticipation of litigation. Without effective legal hold notification and preservation processes, corporations are at risk for inadvertent spoliation of evidence and are sure to face similar questions as that posed by Senator Grassley.