Updates and enhancements made to Legal Hold Pro, our leading legal hold software in our latest release offers general system performance improvements and the following user experience enhancements have been added.
Be More Efficient And Multi-select Using The Shift Key
Now you can select multiple holds, Action Requests, or contacts using the shift key. This feature makes taking actions such as adding tags or running reports in Legal Hold Pro on a group of items much easier!
Consolidated Reminder Helps Custodians See Multiple Notifications That Require Response
The "View All Reminder" has been improved and is now labeled as "Consolidated Reminder." This reminder includes brief overviews of a Custodian's active holds with a "Click Here to Respond" link to acknowledge the notifications that need response. A "Click Here to View" link will take the Custodian to their Custodian Portal where they can see all of their active holds. These reminders will send regardless of whether or not the Do Not Email tag is in place, and will now show in each hold's audit trail for defensibility.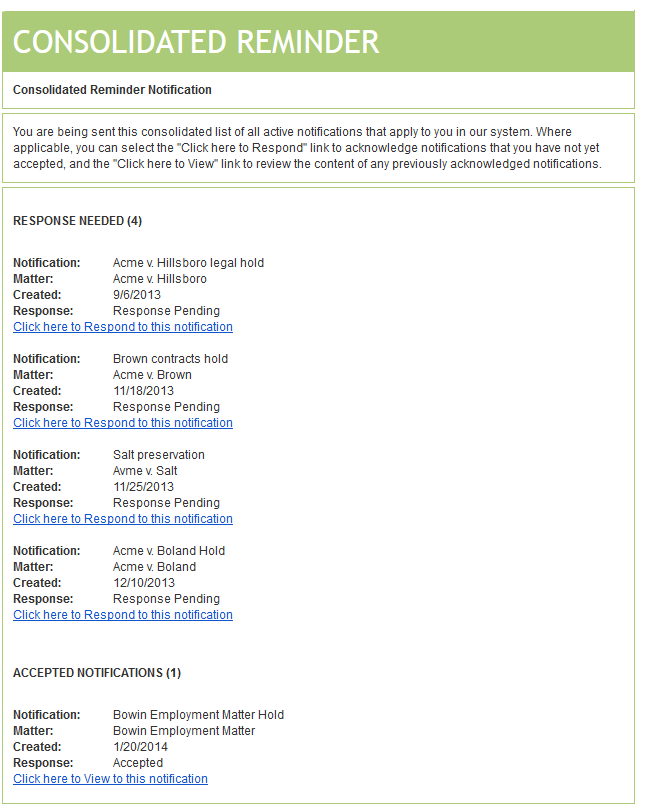 Get started improving the way your company manages ediscovery
At Zapproved, we believe in modernizing ediscovery.  We support forward-thinking corporate law departments that are honing ediscovery into a more efficient process, where more is done by the in-house team to lower downstream ediscovery costs.
Schedule a 15-minute online demo of the ZDiscovery Platform or any of Zapproved's "Pro" solutions: Legal Hold Pro, Data Collect Pro or Digital Discovery Pro, to see how easy it is to get started improving the way your company manages ediscovery.