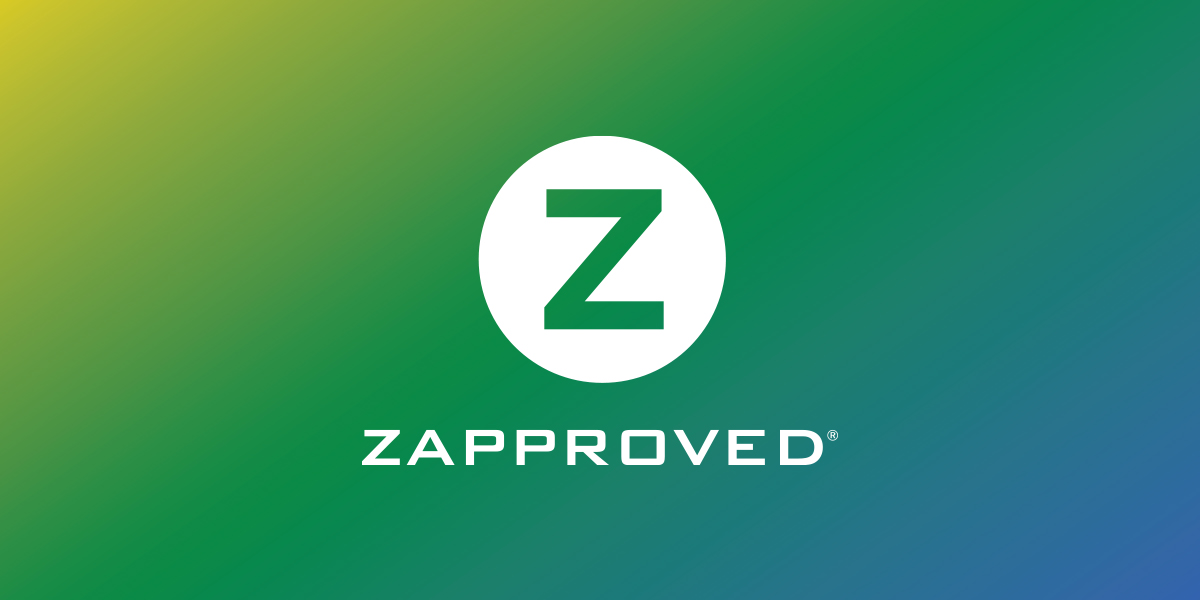 Regulatory Fundamentals Group LLC v. Governance Risk Management Compliance, LLC, No. 13 Civ. 2493 (KBF), 2014 U.S. Dist. LEXIS 107616 (S.D.N.Y. Aug. 5, 2014)
In this case, the plaintiff, Regulatory Fundamentals Group (RFG), sued a lawyer, Gregory Wood, and two of his companies for copyright infringement. During the course of his contract with RFG, Wood received e-mails from RFG; he modified the messages by removing any reference to RFG from these e-mails in violation of his agreement with RFG and then misappropriated their content by forwarding it to his e-mail distribution list. In total, he sent somewhere between 4,000 and 10,000 e-mails that contained copyrighted content.
During discovery, RFG asked for a number of documents, including electronic files that contained its copyrighted materials. The defendants' counsel explained during a telephone conference that it "might be 'missing certain emails.'" In a subsequent call, the defendants' counsel informed RFG's counsel that Wood had terminated his account with MacHighway, a third-party web and e-mail hosting vendor. Although Wood claimed he believed he had downloaded his e-mails from MacHighway, he had not. RFG noticed the defendants for a deposition to ascertain what had happened to the e-mails, but the defendants did not appear.
Two days later, defense counsel filed a motion to withdraw, and RFG sought leave of court to file an expedited motion to compel the defendants to appear for a deposition on the deleted files. The court granted the motion and granted defense counsel's motion to withdraw. As part of the order granting the motion to withdraw, the court asked defense counsel to provide certain information. The defense counsel claimed that Wood could not afford to pay the cost of the computer vendor and the e-mails were lost when the vendor canceled the account. RPG conducted additional discovery regarding the lost files and then filed a motion seeking spoliation sanctions. At a hearing on the motion, the court ruled from the bench that Wood engaged in "willful and malicious spoliation."
In her written opinion, the judge explained that she found "clear and convincing" evidence that Wood destroyed evidence "in an attempt to reduce his liability exposure. When he realized the spoliation would not go unnoticed or be easily overlooked, Wood created a fictitious record and engaged in additional misconduct in an attempt to cover his tracks." Moreover, the chronology of events and the judge's impression that Wood lied during the hearing led to the conclusion that his spoliation was "done in bad faith."
Wood deleted thousands of relevant e-mails, canceled his contract with his web-hosting service that had stored his e-mails, and "engaged in further affirmative conduct to destroy relevant evidence." Wood alleged that his regular practice was to manually delete e-mails to "save space on his computer," a practice he did not halt after RFG filed this lawsuit. He also terminated his account with MacHighway immediately after the court denied the defendants' motion for summary judgment (despite his contrary deposition testimony that he terminated the account in late January 2014). Wood claimed he closed the account for two reasons that the court found impossible to believe: he could not afford it, despite the cost being a mere $4 per month and the account being prepaid through April 2014, and he terminated it as part of the process of shutting down his businesses so he would not be affiliated with them as he interviewed for new jobs. Thus, the court was "left with the firm conviction that Wood terminated his MacHighway account in order to prevent RFG from obtaining his emails."
Once Wood realized he would not be able to settle the case with the outstanding issue of the missing e-mails and that RFG intended to pursue the spoliation matter, he "took steps to create a false record of mere negligence." After receiving RFG's notice seeking to depose him about the missing e-mails, Wood called and e-mailed MacHighway and asked the vendor to restore his e-mails. The vendor explained that there was no way to recover the destroyed messages.
On March 14, 2014, RFG filed a motion seeking a conference with the court to discuss the spoliation. The court then ordered Wood or a corporate representative to appear for a deposition within 72 hours and ordered Wood to preserve whatever documents still existed with the vendor: it explained that it considered "this issue quite serious and if these materials are not recoverable, severe sanctions may be imposed."
When RFG deposed Wood on March 24, 2014, Wood testified that he had e-mailed MacHighway "about his inability to access emails he had downloaded from MacHighway onto his own computer, which he sought to produce as part of discovery." However, the only records that existed were dated after his deposition, when Wood e-mailed MacHighway about problems accessing the content of old e-mails stored on his computer. The court viewed this exchange as Wood's ploy "to create a 'helpful' record", he claimed he could "partially access the emails in an attempt to later create the impression that he had recovered the deleted emails."
The court held a second conference regarding Wood's spoliation on March 31, 2014. That same day, Wood attempted to log in to his account but could not. He then asked MacHighway for his login details and reset his password. Wood then had a call with MacHighway during which he claims a customer service representative said he found a backup and would restore his website and e-mail account. MacHighway disputed Wood's statement and maintained that the recovery was "not technically feasible." At any rate, Wood reactivated his account only to set it up to terminate automatically at the end of the repaid period.
The court surmised these activities were designed to allow Wood to engage in "selective 'repopulation'" of his e-mail account with messages from another recipient. After Wood added that recipient's messages to his account, Wood's new counsel e-mailed RFG's counsel and claimed MacHighway had restored the defendants' e-mails and webpages. On April 14, the defendants produced 800 e-mail files and 30 attachments that were supposedly "recovered" from Wood's MacHighway account. RFG could not confirm whether the files were recovered because Wood's re-termination of the account led to the permanent deletion of all files in the account.
Wood then attempted to create an electronic trail designed to "transfer blame from Wood to MacHighway and to minimize his personal culpability." For example, Wood informed MacHighway that the "'account is involved in litigation, and it needs to be turned on now!" and "'Your company has destroyed email involved in a litigation. This is a serious matter.'" In an ironic exchange, Wood also wrote, "'This was turned off after you had notice of pending litigation. My attorney will be in touch to sort this out tomorrow. I'd hate to find out that you turned off the account to make your submitted statements true.'"
Turning to the legal issue at hand, the court explained that to prevail on its motion for sanctions, RFG had to establish three elements: that the defendants "'(1) had control over the evidence and an obligation to preserve it at the time of destruction or loss; (2) acted with a culpable state of mind upon destroying or losing the evidence; and that (3) the missing evidence is relevant to the innocent party's claim or defense.'" Here, Wood had control over the e-mail accounts. In addition, the e-mails contained copyrighted content and were directly relevant to RFG's allegations; without them, RFG was "clearly prejudiced" because they were the "best and most complete evidence of Wood's conduct." Furthermore, Wood clearly acted in bad faith:
Wood is a licensed attorney who undoubtedly was aware of the basic document retention requirements in play during litigation. Even that training aside, Wood was clearly on notice of the relevance of the electronic documents both before and after the litigation was filed. It was evident from the outset of this litigation that in order to resolve RFG's allegations, an examination of the materials disseminated by Wood would be required. Wood deleted every relevant email he could find. He deleted items from his email archives, from his sent mail, from his deleted mail, and just to ensure there was no way to recover the materials, from the server on which relevant emails were stored, twice.
In short, Wood "purposely destroyed documents to avoid liability" and "then tried to cover it up." His "destruction was planned, repeated, and comprehensive. It was malicious. This finding is particularly unfortunate in light of the plain fact that the spoliation has turned what was a straightforward commercial dispute into a far more serious issue." Therefore, the court found that Wood's "culpability is clear. Indeed, there is no room for doubt."
Given the prejudice to RFG, no sanctions short of termination were sufficient: the "lack of emails prevents RFG from proving the full extent or scope of Wood's conduct" and "put RFG in an untenable litigation position." Therefore, the court granted RFG's motion and entered judgment in its favor, and it ruled that it would consider granting RFG attorneys' fees in litigating the entire action, including the motion for sanctions.
Takeaway
As the judge in this case said, "[a] party to a lawsuit may not destroy relevant evidence without consequence"—particularly when that party is a lawyer. During a hearing, Wood claimed that "until recently, he was unaware of his obligation not to destroy documents relevant to pending litigation." However, the court found that "Wood had at least a basic understanding of the moral, ethical, and legal responsibilities of parties and their counsel not to destroy the very documents opposing counsel has requested in a pending lawsuit." Wood clearly should have recognized his duty to preserve evidence; at the very least, he should have understood the futility of engaging in a "planned, repeated and comprehensive" effort to destroy evidence.