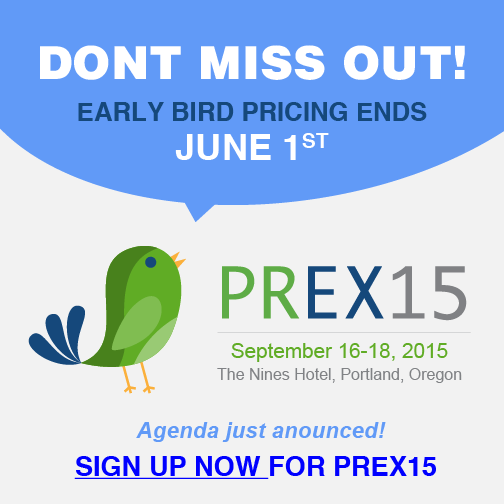 The agenda for the 2015 Conference on Preservation Excellence (PREX15) has been released. Once again you will have plenty of opportunities to learn about the new and advanced aspects of building preservation into your organization. There are also a few new topics this year, and the addition of concurrent sessions to offer you choices.
PREX15 Agenda Highlights Include:
State of Preservation Today
Preservation & Enterprise Information Strategies
The Essential Preservation Plan
The New Law Department Professionals & Big Ediscovery
Building The Preservation-Ready Organization
Preservation & Information Governance
Global Data Protection & Preservation
Snapshot of Collection Practices Today
Balancing Adversarial Strategy & Ediscovery Cooperation
Preservation and The Evolving IT Landscape
Judicial Panel
Don't Miss the PREX15 Early Bird Pice – Ends June 1
We hope that you will take advantage of the early bird price we are offering right now of $695 and join us September 16-18 at The Nines Hotel in the heart of Portland, Oregon for another incredible conference.