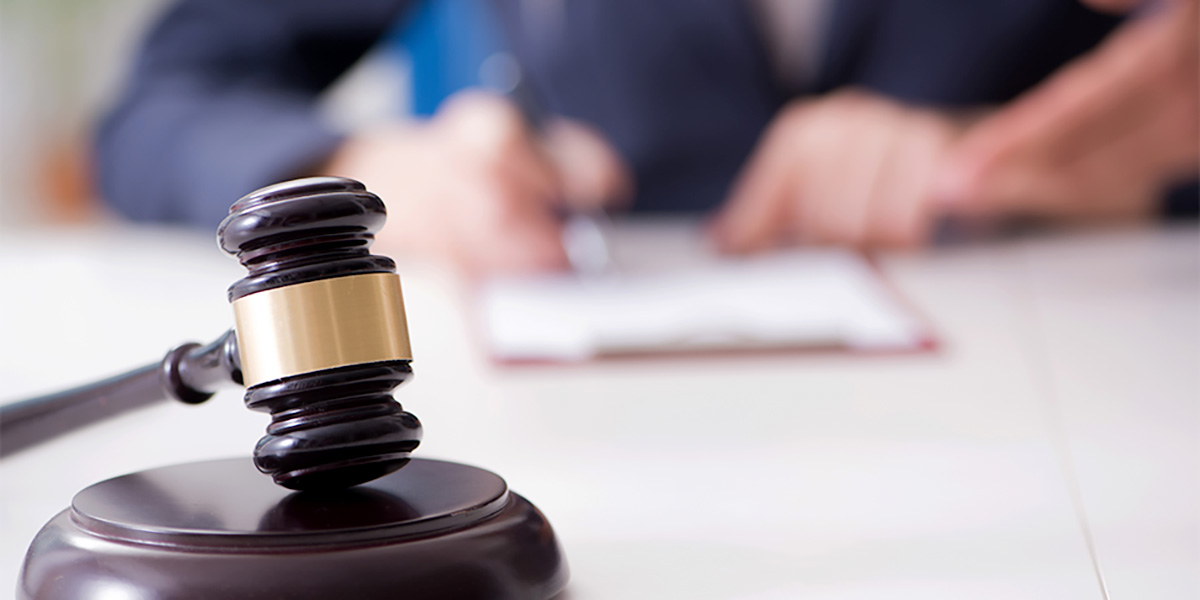 Lyons v. O'Quinn, No. 16-17069, 2018 WL 4031032 (11th Cir. Aug. 23, 2018).
In this appeal of a personal injury case, the plaintiff asked the Eleventh Circuit to reverse the district court's order dismissing his lawsuit as a discovery sanction. The Eleventh Circuit instead affirmed the dismissal. It agreed that the plaintiff's failure to respond to discovery requests and disregard of court orders justified dismissal of his suit with prejudice. It also affirmed the denial of the plaintiff's motions for reconsideration.
The plaintiff, Jackie Lyons, was injured in an automobile accident. The other driver, who was killed in the accident, was working for Humana at the time. Lyons filed suit against Humana, arguing that it was responsible for her negligence.
Humana requested specific discovery. For "a few months," Lyons failed to respond. Humana moved to dismiss the complaint or, in the alternative, to compel discovery.
Lyons did not directly respond to the motion, but moved the court for an extension until March 15, 2016. The motion explained that his counsel was "disabled due to mental and physical fatigue" from his heavy trial schedule.
When March 15 arrived, Lyons requested a second extension, adding "lower back pain" to his counsel's list of ailments. The court granted Lyons an extension until March 21. In doing so, however, it warned that it would allow "no further extensions."
Rather than providing discovery, Lyons filed a third motion for extension, restating the previously recited reasons. The district court denied that motion.
In May, the district court denied Humana's motion to dismiss, but granted its motion to compel discovery. It ordered Lyons to respond to Humana's requests within seven days. It also explicitly warned that continued failure to provide discovery may result in sanctions, including dismissal.
Lyons still did not provide discovery.
Humana moved for civil contempt and once more requested dismissal. Lyons, again, did not respond to the motion. In June, the court dismissed Lyons's suit with prejudice and awarded attorney's fees to Humana.
Two weeks after the dismissal, Lyons filed a motion to reconsider the court's March, May, and June orders. That motion asserted, in addition to the previous list of maladies, that Lyons's counsel suffered from low blood pressure. As such, counsel argued, he was "unable to respond" to Humana's discovery requests. That attorney also "filed an affidavit detailing [the] health problems" he suffered from late March until late June.
The court denied two of the motions to reconsider as untimely. It denied the third for failure to "show any basis for reconsideration." Tellingly, it noted that "health concerns did not prevent [Lyons's counsel] from filing three motions" seeking extensions.
Lyons appealed the dismissal and denial of his motions for reconsideration to the Eleventh Circuit.
The circuit court acknowledged that dismissal with prejudice "is the most severe sanction," to be used only "as a last resort." Yet it was implicit here that "a less severe sanction would be ineffective"; indeed, for over five months Lyons had simply failed to respond. In that, Lyons displayed a "flagrant disregard for the court and the discovery process," making dismissal an appropriate sanction.
The circuit court also considered the prejudice to Humana from Lyons's silence. It held that "Humana could not effectively litigate the case" due to the lack of discovery.
Further, "Lyons and his counsel were warned about potential dismissal" without effect.
The circuit court affirmed, finding that the district court's dismissal with prejudice was not an abuse of discretion. Lyons and his counsel "willfully disregarded the district court's orders and the discovery process," to Humana's prejudice. It also affirmed the district court's denial of Lyons's motions for reconsideration. In doing so, it noted that reconsideration is not a venue to make arguments that could have been raised earlier.
In a footnote, the circuit court observed that Lyons "voluntarily chose" his attorney. As such, he was bound by his "handling or mishandling of the case."
Takeaways on Managing Discovery
This case is a useful reminder that your counsel, once selected, is your voice in court. If you, like Lyons, choose poorly, you may pay dearly for that decision. Make sure you remain sufficiently informed about your case's progress, and about the technical details of your discovery, to adequately monitor counsel's activities.
Organizations should also be careful not to learn the wrong lesson from this case. Yes, the plaintiff's conduct here was outrageously inadequate. But don't assume that only this level of egregiousness will earn dismissal. Courts have shown that they are indeed willing to impose the "last resort" discovery sanction.