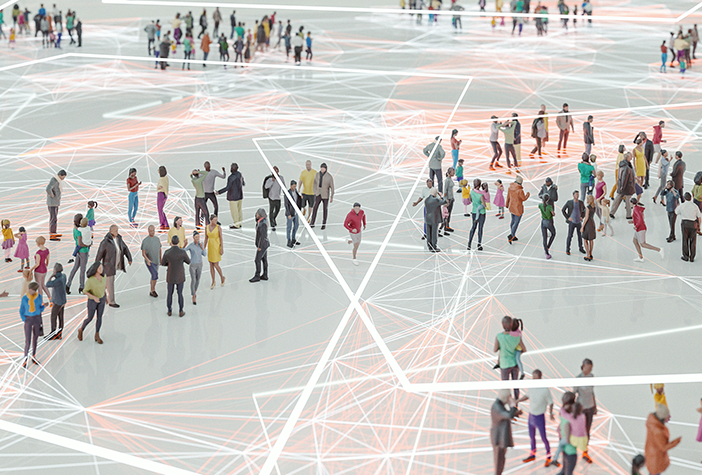 Bad news for people who are using online dating services to try to find their next love interest: there might be fewer legitimate fish in the online dating sea than it appears.
A recent complaint from the Federal Trade Commission (FTC) claims that "as many as 25 to 30 percent of Match.com members who register each day are using Match.com to attempt to perpetrate scams, including romance scams, phishing schemes, fraudulent advertising, and extortion scams." Worse than that, the FTC alleges that Match Group, Inc. — which owns Match.com as well as Tinder, OKCupid, and PlentyOfFish, among other dating sites — has profited from those fraudulent accounts. How? Users can create a profile on Match.com for free, so plenty of people use the site to casually window-shop. But they can't read or respond to any messages without a subscription. When someone messages them, though, non-subscribers suddenly have a compelling reason to pony up for the cost of a subscription. Fair enough, if there's a real person interested in talking with them. Except that's often not the case.
According to the FTC, up to half of the instant messages sent in Match between 2013 and 2016 were from fraudulent accounts. While "Match prevented existing subscribers from receiving email communications from a suspected fraudulent account," it didn't extend the same courtesy to non-subscribers. Instead, Match emailed ads to non-subscribers indicating that they'd received "love interest" messages—even when Match knew that those messages were likely to be fraudulent. This strategy had paid off for Match, says the FTC: between June 2016 and May 2018, "consumers purchased 499,691 subscriptions within 24 hours of receiving an advertisement touting a fraudulent communication." "We believe that Match.com conned people into paying for subscriptions via messages the company knew were from scammers," said Andrew Smith, Director of the FTC's Bureau of Consumer Protection. "Online dating services obviously shouldn't be using romance scammers as a way to fatten their bottom line." And that's not all: the FTC brought additional allegations against Match, including a claim that it made it too difficult for members to cancel their subscriptions, in violation of the Restore Online Shoppers' Confidence Act (ROSCA).
The FTC cited employees at Match as saying that its cancellation process was "hard to find, tedious, and confusing," such that "members often think they've cancelled when they have not and end up with unwanted renewals." Match fired back, arguing that the FTC complaint had "overstat[ed] the impact of fraudulent accounts" and that the charges made "completely meritless allegations supported by consciously misleading figures." The company claimed to be "relentless" in searching for and removing fraudulent accounts. Advances in technology — from bots to deepfake videos — are making it easier to defraud customers than ever before. If the charges against Match are proven to be true, this case highlights how an organization can be held responsible for profiting from fraud even when it doesn't directly perpetrate that fraud. How are you protecting your clients?