Legal Hold Pro's Approvals Feature Makes Issuing a Legal Hold Fast and Easy
Imagine you need to send a legal hold but the approving attorney is always out of pocket, either on the road, or in court. New and improved approval feature in Legal Hold Pro gives your team the ability to send a draft hold for attorney approval before issuing it to custodians.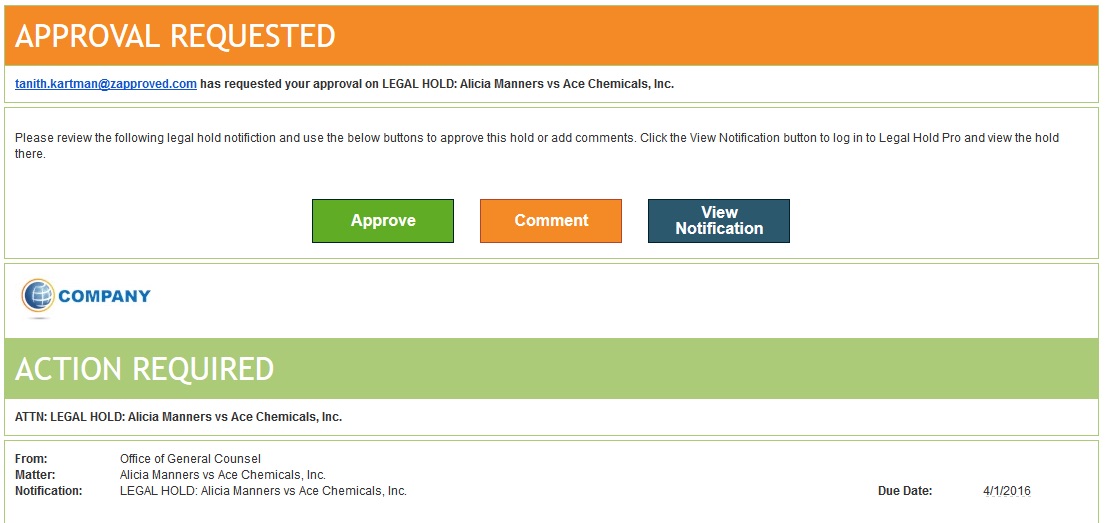 This new feature allows for better communication between attorneys and paralegals before sending out a hold. The ability to approve the hold via clicking a button in the email allows busy attorneys to approve holds without having to log into the application– a real time saver. The attorney can approve the notice, make comments, or view in Legal Hold Pro. Once the draft is approved, the creator will receive a confirmation email with the approval or any suggested edits–streamlining the process and enabling anywhere access to collaborate. Lit support teams will be able to make any changes efficiently and confidently send out the hold!
"Making workflows easier is what we always strive to do," commented Katy Boyles, Product Manager for Legal Hold Pro. "Customers need flexibility and accessibility to make them more efficient, with this enhancement we're making their processes easier to accomplish."