Updates and enhancements have been made to Zdiscovery Legal Hold software in the latest release. In addition to general system performance improvements, the following features have been added.
New API for Action Requests
Exchanging collection information just became easier via the new API which provides a two way connection between Legal Hold Pro and other collection systems. In addition to being able to pull data out of Action Requests, the module that helps track collection requests, you can now have other systems automatically update the status of custodians so that both the legal team and IT can see in real time the status and other pertinent information on collected data.
Initiate OneDrive for Business Collections Directly from Legal Hold Pro
Legal Hold Pro and Data Collect Pro have improved the collections experience with the ability to perform collections from OneDrive. Now you can initiate your OneDrive collections directly from Legal Hold Pro for optimal preservation and collections efficiency.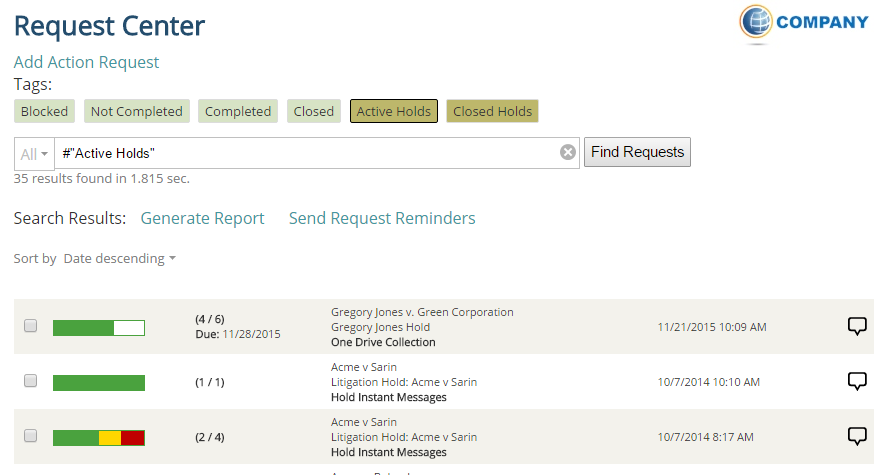 Get Started Improving the Way Your Company Manages Ediscovery
At Zapproved, we believe in modernizing ediscovery.  We support forward-thinking corporate law departments that are honing ediscovery into a more efficient process, where more is done by the in-house team to lower downstream ediscovery costs.
Schedule a 15-minute online demo of the ZDiscovery Platform or any of Zapproved's "Pro" solutions: Legal Hold Pro, Data Collect Pro or Digital Discovery Pro, to see how easy it is to get started improving the way your company manages ediscovery.