Zapproved is pleased to share the updates and enhancements in the latest release of Legal Hold Pro. In addition to general system performance improvements, the following features have been added.
Tooltip across All Pages
Due to overwhelmingly positive customer feedback regarding how the tooltip feature and functionality offers administrators quick visibility to custodian data, we have applied the tooltip icon across all pages in Legal Hold Pro. Your Legal Hold Center, Request Center, and subscriptions on the Reports page have an easy-to-use tooltip that displays custom attributes and tags, as well as other pertinent information. Following are some examples: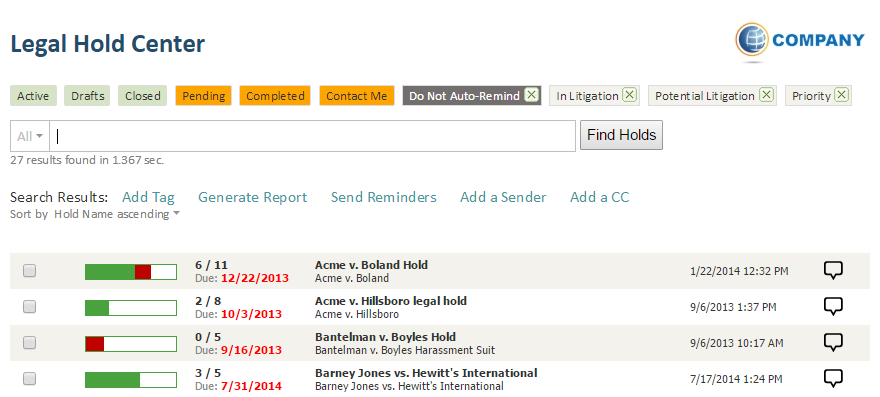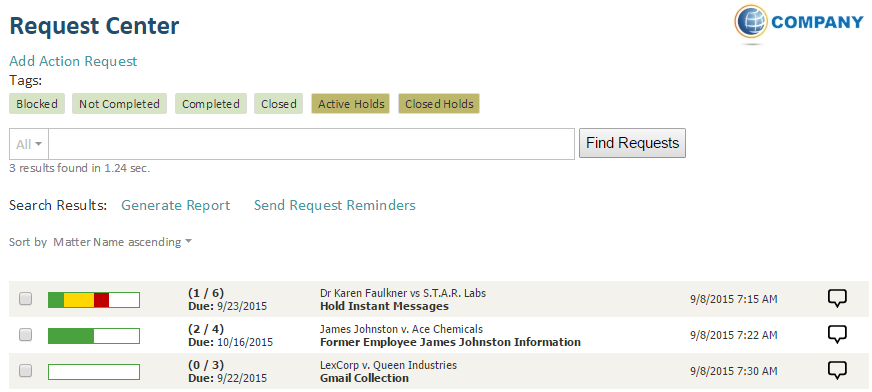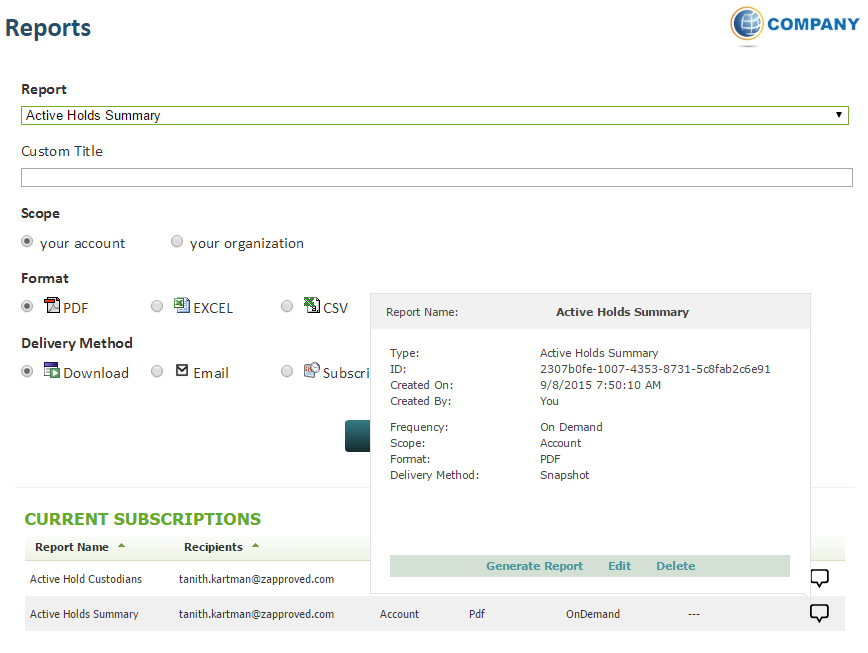 Contact Label
Contacts now have a Contact Label. This label will be displayed across the system to standardize how a contact is shown on the various pages in Legal Hold Pro and reports — making it easier to read and sort information the ought the system.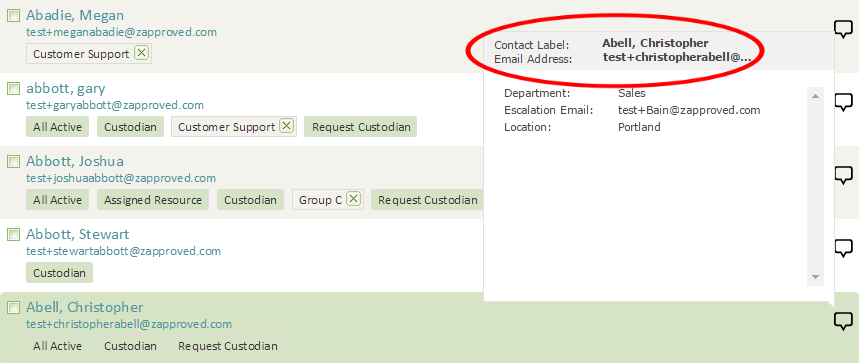 A New Support Center
A new searchable support center has been implemented! Easily search through resources, articles and frequently asked questions regarding best practices and the finer points of using Legal Hold Pro.

Updated Reports
Reports have been refreshed. Fields are now in a standardized order, use consistent conventions and include the new Contact Label as mentioned above. Some report names have been changed to give better insight to what the report contains.
Search Enhancements
Getting the information you need fast is a benefit that Legal Hold Pro offers your team. We are pleased to introduce default and advanced search to Legal Hold Pro. This new feature allows you to perform negative searches, search across multiple attributes, and more!Searching for attributes is straightforward using a search bar dropdown menu.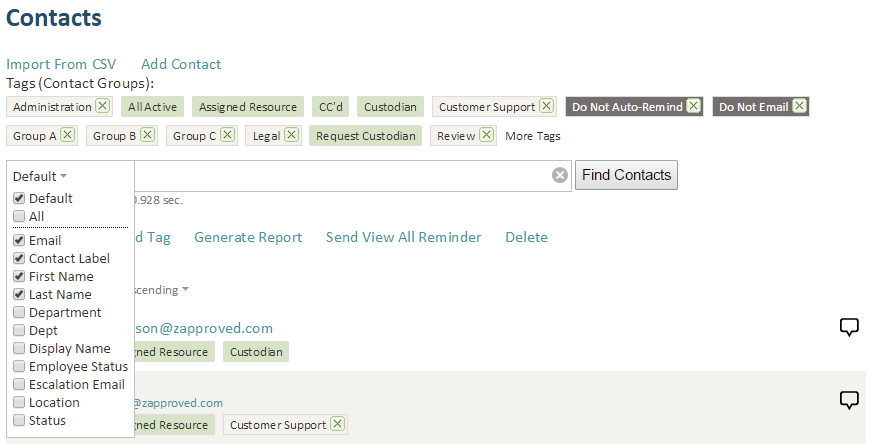 Get started improving the way your company manages ediscovery
At Zapproved, we believe in modernizing ediscovery.  We support forward thinking corporate law departments that are honing ediscovery into a more efficient process, where more is done by the in-house team to lower downstream ediscovery costs.
Schedule a 15-minute online demo of the ZDiscovery Platform or any of Zapproved's "Pro" solutions: Legal Hold Pro, Data Collect Pro or Digital Discovery Pro, to see how easy it is to get started improving the way your company manages ediscovery.